The Best Netflix Shows to Mess With Your Mind
Sometimes when it's Netflix and chill time, the most fun option is actually not to chill (as in relax). As much fun as the turn-your-brain-off guilty pleasure can be, it's also rewarding to let a show mess with your head a little. Maybe more than a little.
With that in mind, we found a Ranker list of seven shows on Netflix that will trouble and tease your psyche in the best kind of way. These are the ones for which water cooler talk is ideal. Or in some cases, it might be what Hitchcock called a "refrigerator movie," which refers to some illogical or implausible plot point that the audience doesn't realize during the show, but only long afterward.
Either way, these selections will keep you awake at night in the best way possible.
7. 'Stranger Things'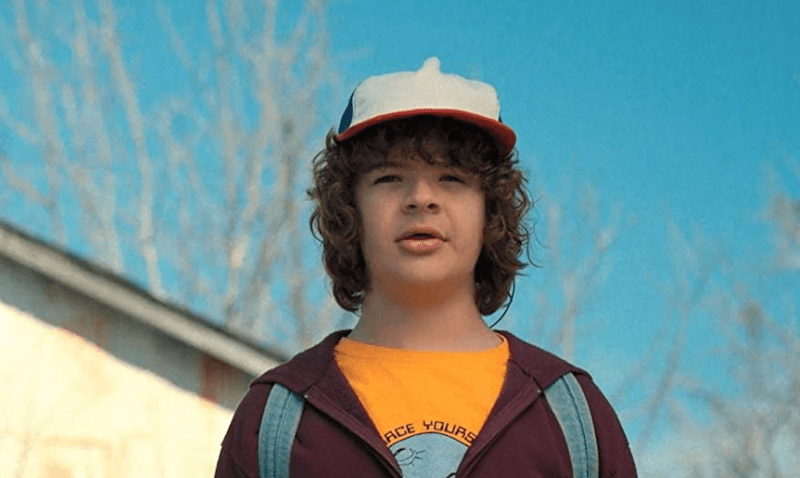 Many people think of this show as an 80s throwback that fuses the sensibilities of Steven Spielberg and Stephen King, combining the childhood wonder of the former with the terror of the latter. It might not be a psychological thriller per se, in that you might not debate what the meaning of any particular scene is. But the Upside Down provides plenty of chilling moments even taken at face value.
If nothing else, your mind will reel at just how much jeopardy poor Will has to endure. Thankfully, the producers promise they'll give him a break for season 3, which premieres July 4.
6. 'Sherlock'
Arthur Conan Doyle's legendary detective once said, "If you eliminate the impossible, whatever remains, however improbable, must be the truth." And that has been the crux of the character, no matter what decade you put him in. This iteration, which premiered in 2010, places Benedict Cumberbatch's Sherlock and Martin Freeman's Watson in the present day, the show has been critically acclaimed, although some say season 4 suffered a dip in quality after a hiatus. Judge for yourself.
5. 'Bates Motel'
Speaking of Mister Hitchcock, this series, which premiered on A&E in 2013, chronicles the early days of Norman Bates (Freddie Highmore) and his mother Norma (Vera Farmiga) in the years before a reluctant thief was murdered in the shower. Twelve cabins, twelve vacancies. Most of the series actually takes place in Oregon, and it's only the last season that adapted the plot of Hitchcock's iconic 1960 movie Psycho. The series finished in 2017, so you can watch the entire run on Netflix.
4. 'American Horror Story'
There are two general schools of thought on this horror series. One says that like many Ryan Murphy shows, this one starts out great, then eventually flies off the rails into outright silliness at best.
Another school says that even though the series ups and downs, it's so wild and so energetic that it's fun to watch whether you love-watch it or hate-watch it. At the very least, it showed that Lady Gaga could act, and it keeps the great Jessica Lange regularly employed.
3. 'The Haunting of Hill House'
Here's another series that was originally a movie, or in this case two movies, both called simply The Haunting. The first, from 1963, is an excellent psychological thriller, directed by Robert Wise in between his big musicals West Side Story and The Sound of Music. The less said about the dreadful 1999 remake, the better.
While the movies were about a group of people being invited to a haunted house as a psychological experiment, the Netflix show is about a family that moves into the house and stays longer than they planned. It was highly acclaimed as one of Netflix's best series, and when it returns next year, it will be called The Haunting of Bly Manor.
2. 'Dexter'
Normally, going deep inside the mind of a serial killer pays major dividends. And, for a good long while, Showtimes series about a forensic technician/vigilante, played by Michael C. Hall, held viewers in thrall with its mixture of sex and murder. Unfortunately, like another long-running series that ended its run very recently (it had to do with dragons), Dexter ended up severely disappointing its viewers with its final season.
The Rotten Tomatoes consensus was: "The darkly dreaming Dexter lays to rest once and for all in a bitterly disappointing final season that is so hesitant to punish its anti-hero for his misdeeds, it opts to punish its audience instead."
Viewers might be well advised to stop around seasons 5 or 6, so they can find out why this series ranks as high as it does.
1. 'Black Mirror'
What could be better than a series that lets you mess with your own mind? Last season's Bandersnatch technology, which lets viewers decide the outcome of the story, returns again for the new season, which dropped a couple of weeks ago.