The Best YouTube Channels To Follow For 'Tiger King' Commentary and Analysis
Like just about everyone else, you're probably more than a little obsessed with Netflix's docuseries, Tiger King. And once you've finished it, you most likely won't be able to get enough of commentary about the wildly popular show.
These YouTube channels can help you get your fill of all things Joe Exotic, Carole Baskin, Jeff Lowe, and Doc Antle, from quirky reviews and recaps to the inside scoop on filming, exclusive interviews with cast members, and body language analysis so we can figure out whether Baskin really killed her husband—once and for all.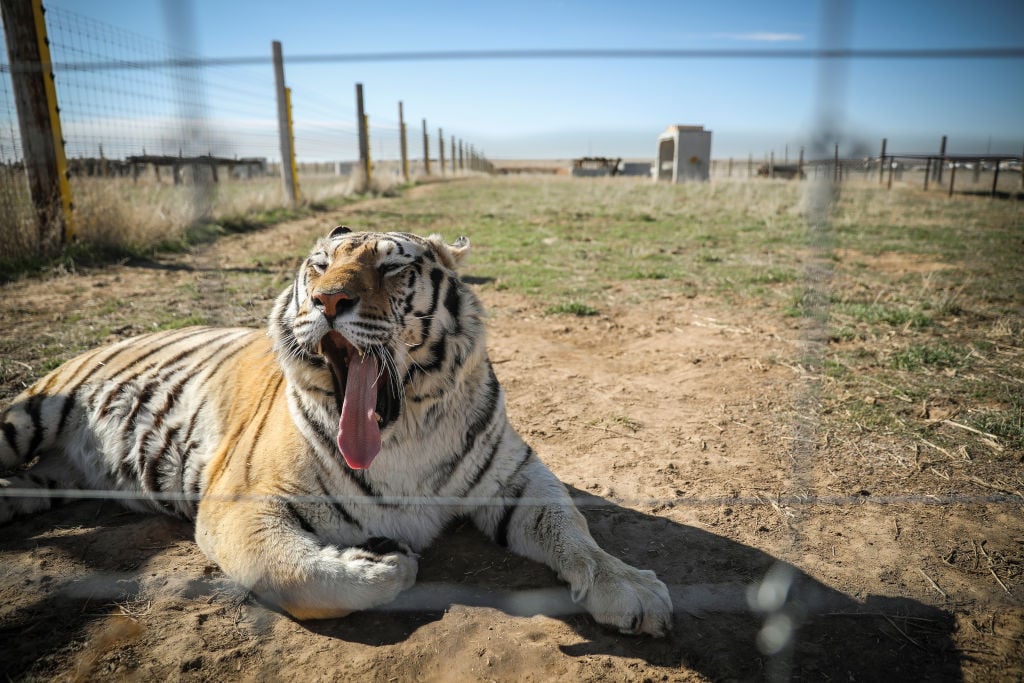 Bright Insight
This YouTube channel usually covers conspiracies and ancient civilization, but the owner claims to have two "bombshell" pieces of evidence that Baskin truly did murder Don Lewis. We certainly can't vouch for what he claims, but hey, if you're a Tiger King fan, you probably want to judge for yourself.
The Critical Drinker
Fans of The Critical Drinker head over to this channel for frank, no-holds-barred reviews and critique of popular TV shows and movies. And his video on Tiger King is no exception. Grab a beer and shake your head in disbelief at the madness alongside his other fans.
Believing Bruce
The UK life coach, performance psychology expert, and body language analyst who runs the Believing Bruce channel on YouTube was, of course, just as enthusiastic about Tiger King as the rest of us. (After all, there's quite a bit of strange body language to analyze and mystery to unravel here.)
Check out his in-depth videos for his opinion on Lewis' murder and Baskin's guilt, as well as a video on which cast member he considers the most dangerous.
Popcorned Planet
Andy Signore's growing indie nerd culture YouTube channel covers all things pop culture, movies, and TV. Saff Saffery, a former employee and close friend of Joe Exotic's who features prominently in Tiger King, gave two lengthy, in-depth exclusive interviews to Popcorned Planet—one about Joe himself, and one about the infamous Baskin.
Ready to Glare
Ready to Glare always gives insightful commentary on the sides of a story that aren't often covered. And her videos on Tiger King are no exception, both of which cover the less buzzed-about figures in the docuseries: Jeff Lowe and Doc Antle. She gives a mini deep dive and her opinion on each of them, as well as a bit of an inside scoop on the two men.
Screen Rant
With over seven million subscribers, Screen Rant is probably the most obvious choice for a YouTube channel to check out if you're interested in additional Tiger King content. There are quite a few gems on this channel with juicy details and fun tidbits, like a list of the movies Joe Exotic's animals appeared in before they made their Netflix debut.
WatchMojo.com
You can always count on Mojo TV/WatchMojo.com for daily listicles on popular TV and movies, and Tiger King has naturally been the focus of many of their recent videos.
From the docuseries' cringiest moments to the worst things each of the cast members have ever done, all Joe Exotic fans and critics can find something to dig into here.