'The Beverly Hillbillies': Nancy Kulp and Buddy Ebsen Had Tension Behind-the-Scenes
Throughout the past few decades, we've all come to accept behind the scenes drama as part of television. Entertainment drama is part of the industry now, and rarely do actors' secrets about their behind the camera interactions stay secret for long. Through the lens of nostalgia, we sometimes forget that actors from older TV shows had similar tensions, if maybe not public enough to become a spectacle.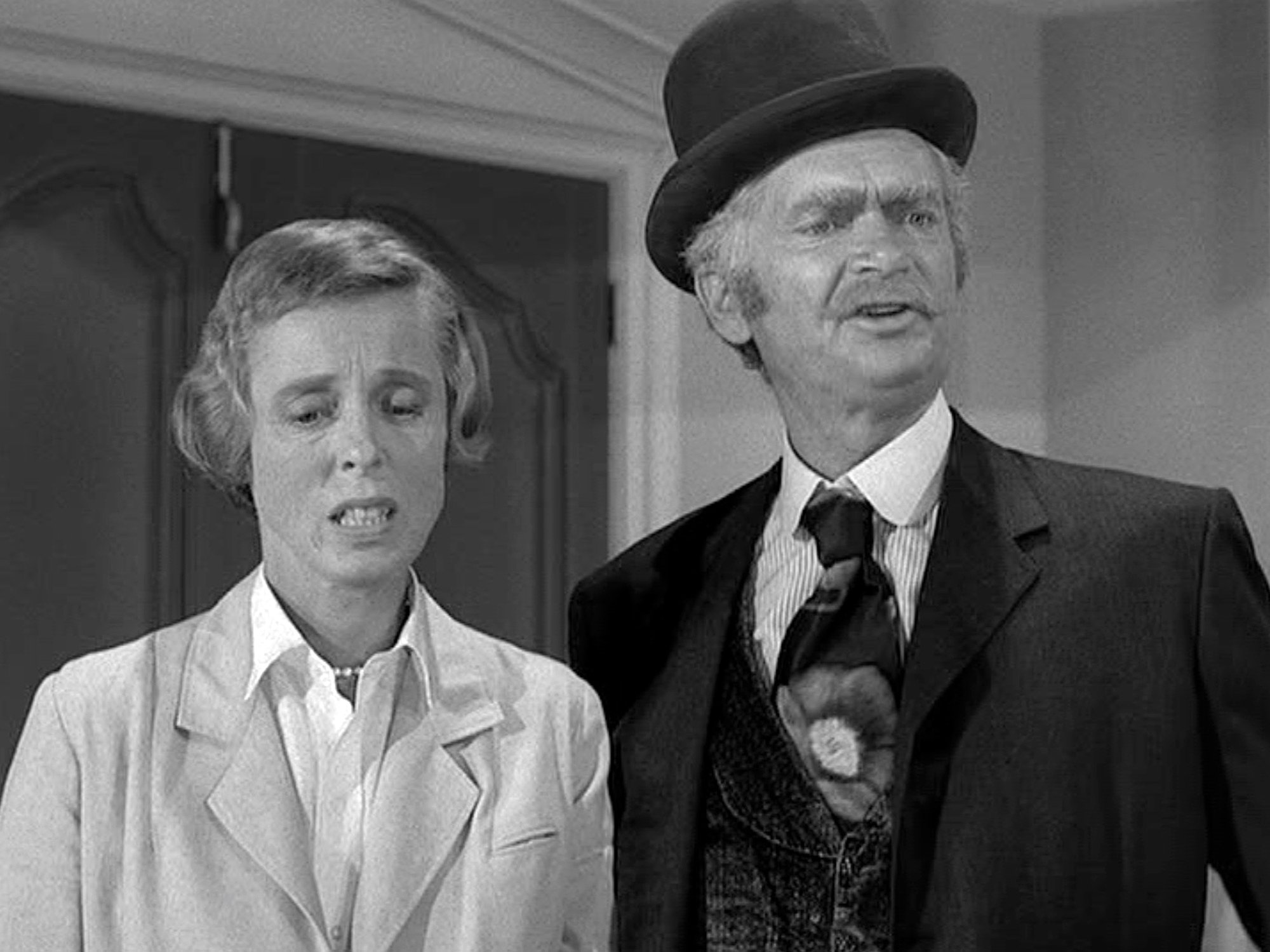 Co-stars and quarrelers
Buddy Ebsen played the iconic Jed Clampett in The Beverly Hillbillies, a naive mountaineer who struck oil before relocating his family to live the good life in Beverly Hills. Nancy Kulp played the stuffy Jane Hathaway, an accountant tasked with looking after the Clampett fortune and a common foil for the zanier Clampett family. Though their characters being miles away in personal philosophy and world-view were often the brunt of the jokes on-screen, this disconnect between the two stars didn't stop when the cameras wrapped. Kulp and Ebsen were reported to have a very combative relationship on set, often arguing over politics and personal disagreements.
As we've grown used to assuming that there's drama behind the cameras, we've also grown used to assuming that political disagreements are everywhere. This was no different in 1962 when The Beverly Hillbillies debuted. Ebsen, a lifelong conservative Republican commonly quarreled with the more liberal Kulp. Both former naval officers, their disputes on the show would become a routine occurrence. Over the years, numerous cast members have commented on their tumultuous relationship on-set, claiming that calm discussions would regularly escalate to yelling and name-calling. Though the show only lasted 9 years, their contentious relationship continued well beyond that.
Kulp: Actress Turned Politician
Years after the conclusion of the series Kulp decided it was time for a career change. Kulp had long been active in political campaigns and activism, but in 1984 she set her sights on running as a Democrat for the Republican-controlled House of Representatives seat in her native Pennsylvania. She ran a diligent campaign even though she was unlikely to win the seat that had been under Republican control for 12 years. Even with polls indicating she was almost sure to lose in the seat, Ebsen felt he needed to get his jab in. Ebsen recorded radio and television ads for her opponent, claiming "You're too liberal for me– I've got to go with Bud Schuster," according to the New York Times. Ebsen backed her opponent and claimed that she was too liberal for Pennsylvania, despite the fact that he himself was a lifelong California resident.
Continued hostilities
After losing her bid for Congress, Kulp said of Ebsen's ads that she "was speechless at such a betrayal and something so needless and cruel." Ebsen had never lived in Pennsylvania, something Kulp harbored resentment after Ebsen butted into her campaign there. It's worth mentioning however, this didn't stop Kulp from asking for help campaigning from other California-based stars, according to an article in People. 
Before her death in 1991, Kulp, who went on to teach theater and acting, claims that she and Ebsen had reconciled and were friends. Though Ebsen claimed the same before his death in 2003, they never appeared together again, nor commented on their relationship unless pressed.