The Beyoncé Impersonator, Jade Novah, Has Social Media Users Craving For More
If most people had the chance to be Beyoncé for a day they'd take it but not everyone can effortlessly mimic the triple threat. Enter the multitalented artist, Jade Novah.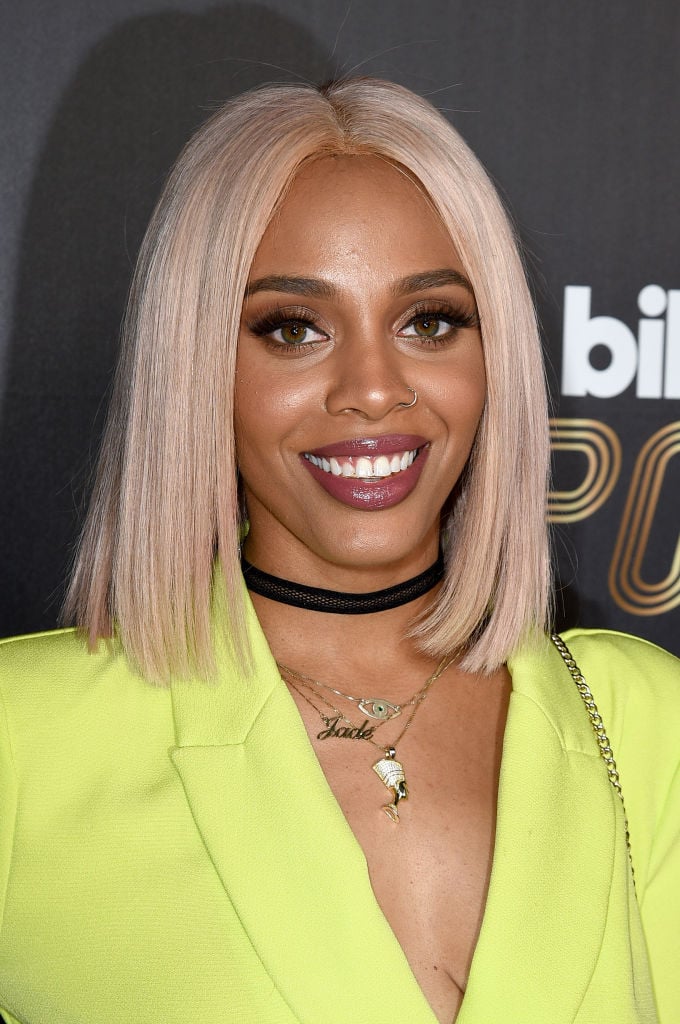 A lifelong Beyoncé fan, Novah has built her social media fan base off of her music and her hilarious impersonations of Beyoncé, making social media followers laugh along the way.
Who is Jade Novah?
Novah is a singer, songwriter, and musician. The Cleaveland, Ohio native began singing in church at an early age and after graduating from Kent State University, she worked in retail while pursuing a career in music on the side. After a chance meeting with Missy Elliott in 2003, her work in entertainment began.
Novah was hired by Elliott to sing background vocals on her album This Is Not A Test. From there, Novah's career in background singing took off, performing with artists including Monica, Rihanna, Nicki Minaj, Beyoncé, Lady Gaga, Paul McCartney, Toni Braxton, Common, Patti Labelle, New Edition, Arianna Grande and more.
Novah also toured with Tyler Perry's Madea's Big Happy Family stage play as a backup vocalist after Perry saw her on YouTube – and she performed background with the cast of the FOX musical drama Empire.
After singing background for a number of years, Novah began getting songs she wrote placed with other artists. Some of her placements include Mya, Melanie Fiona, and Christina Milian. Many of her placements were during her time as part of the writing group, the PenUp Dolls.
She worked as a morning radio show with V103 in Atlanta before she quit in Oct. 2019. Novah has released several albums independently and is prepping a nationwide tour to promote her last two projects All Blue and Stages. She also lent her talents to the FOX singing competition show, The Four, as a vocal coach and producer.
Social Media users can't get enough of Jade Novah's on-spot Beyoncé impersonations
Novah is not only talented musically but she has a knack for comedy. Aside from her YouTube covers of songs like Rihanna's Diamonds that attracted over 13 million views, her impersonations of Beyoncé helped her gain notoriety. 
Under the moniker "Keyonce," Novah has released several videos, dating back to at least 2012 on YouTube and on Instagram. She describes the alter ego as "the untalented, Siamese twin of the Queen Bey."
Her first video garnered over one million views, in which she imitated the star in home videos shown throughout her Life Is But A Dream documentary. She not only imitates Beyoncé's unique speaking voice with her deep tone, but also nails her famous laugh and singing voice.
Working with Beyoncé in the past, Novah revealed in 2017 that the megastar has seen her videos but never commented on them directly to her. "People in her team that I know have told me that they've watched it in rehearsals," she said. "She laughs, she likes it."
While under quarantine, Novah has been releasing videos as Keyonce, even teaming up with comedian Affion Crocket who is famous for his Jay-Z impersonations. Together, they created a fake FaceTime conversation in which the mock couple talk about being separated with their children during quarantine and social media users can't stop laughing.
"The fact they sound just like them is SENDING me," wrote one follower.
"They gotta get booked on SNL..as soon as going outside is legal again," another suggested.
"I give them an A+," another commented.
"They got the voices down," wrote one with laughing emojis.
"They are gooooooood," another stressed.
"I'm really enjoying this CORONA GOT TALENT segments y'all good," another wrote.
Judging from Novah's track record, she'll be sure to keep the impersonations coming.