'The Big Bang Theory' Alum Kaley Cuoco Explains How She Made Her 'Suicide Squad' Character Her Own
Since Harley Quinn comes from the world of Batman, it's highly appropriate that Kaley Cuoco should be voicing her in the new animated series. Let's put it this way: If Penny got that job on The Big Bang Theory, Leonard, Sheldon and friends would be profoundly jealous.
There's a force that Cuoco has to contend with that has nothing to do with the villains on the show. It's that she's working in the shadow of Margot Robbie, who made an indelible impression as the crazed villain in Suicide Squad, and she's in theaters now with the Harley Quinn solo movie, Birds of Prey.
So Cuoco has to make sure her version of the new animated series stands out. 
How did Harley Quinn come to be?
Harley Quinn has an unusual history among comic book characters because she's not a comic book character. She came from Batman: The Animated Series in 1992 as the creation of Paul Dini and Bruce Timm.
Characters created for TV don't always have long shelf lives, but Harley certainly did, becoming nearly as prevalent as her paramour, the Joker. At your average cosplay event, there are at least as many Harleys as Jokers. 
Her origin story, printed in the comics in 1994, tells us that she had been a doctor at Arkham Asylum, where Batman's loonier nemeses often go. The Joker, of course, was there.
Harley, one of the doctors, tries to treat him, but she falls for her patient instead, often becoming the brains behind his devilish operations. Although the Joker treats Harley badly, she always clings to him, convinced he loves her. 
In Birds of Prey, the Joker dumps Harley. In addition to devastating her, the breakup also strips Harley of the protection the Joker afforded her, so everyone she ever crossed comes gunning for her. Cue even more mayhem than usual.
How is Kaley Cuoco's Harley distinct from Margot Robbie's?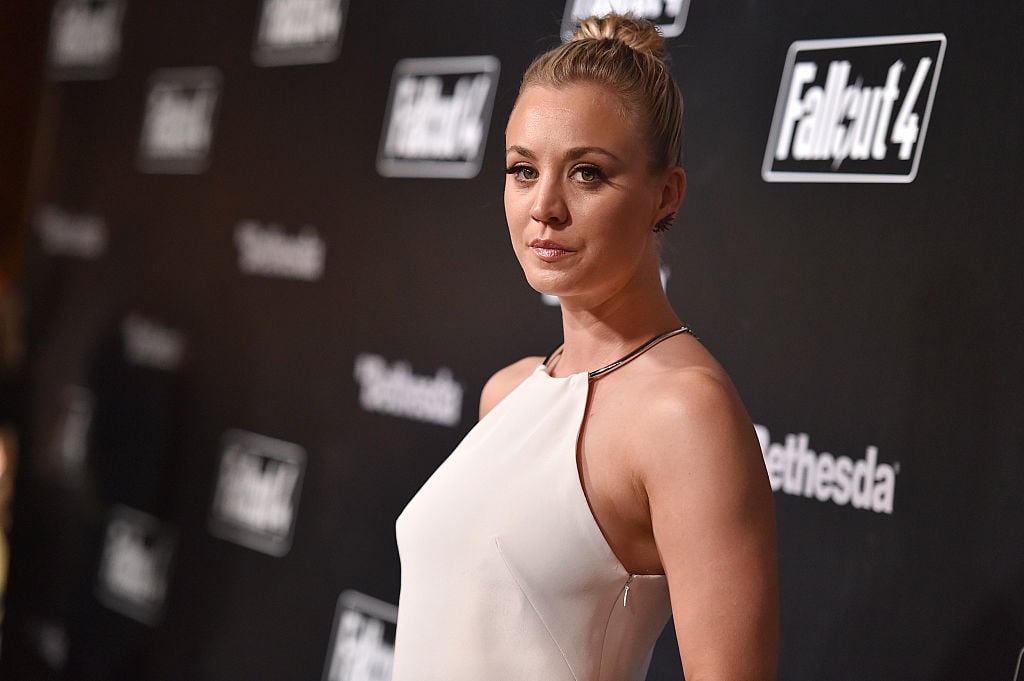 Harley's latest animated incarnation comes via DC Universe's Harley Quinn animated series, which premiered last November. Cuoco is ideal casting for the role.  Having played the "normal" foil among the geek crowd for 12 seasons as Penny on The Big Bang Theory, now Cuoco gets to be the geek herself. 
"That is pretty cool, right? What would the guys think? Penny turned into exactly who they wanted her to be," she told EW. She also talked about how she had to make her characterization different from Robbie's distinct accent.
"They initially wanted me to do a strong Boston accent, but I told [co-showrunners] Justin [Halpern] and Patrick [Schumacker], 'my voice is a little recognizable, and I think it's gonna be silly if we pretend it's anything other than Kaley playing this role.' So it really just became mostly me screaming," she said. 
What is the future of Harley Quinn?
Right now, Harley's track record is a bit mixed. Robbie's acclaimed performance in Suicide Squad persuaded Warner's to give Harley her own movie, with Robbie co-producing.
However, the movie has made $75 million in the U.S. and $101 million overseas, which box office analysts see as mezzo-mezzo. Robbie will reprise the role again in The Suicide Squad, directed by James Gunn, due in August 2021. 
Her animated show seems to be faring better, as it has already been renewed for a second season, which will premiere in April. That's fine with Cuoco. 
"We want to do the show for a long time. We all thought this would just be a fun little thing, but it's kinda blown up. We're really proud of that and we intend to keep this wild version of Harley going for a long time," she said.