'The Big Bang Theory': Mayim Bialik Raked in $500k Per Episode
Jim Parsons did such a good job playing the nerdy scientist Sheldon Cooper on The Big Bang Theory that fans were surprised to learn he's not like his TV personality at all. Parsons isn't that into science, and he doesn't even watch Star Trek. The actor is a typical creative type. Aside from his work on The Big Bang Theory, he's also starred in Broadway musicals. But there is one actor on The Big Bang Theory who is a lot like her on-screen character. Mayim Bialik is a scientist in real life, with the credentials to prove it.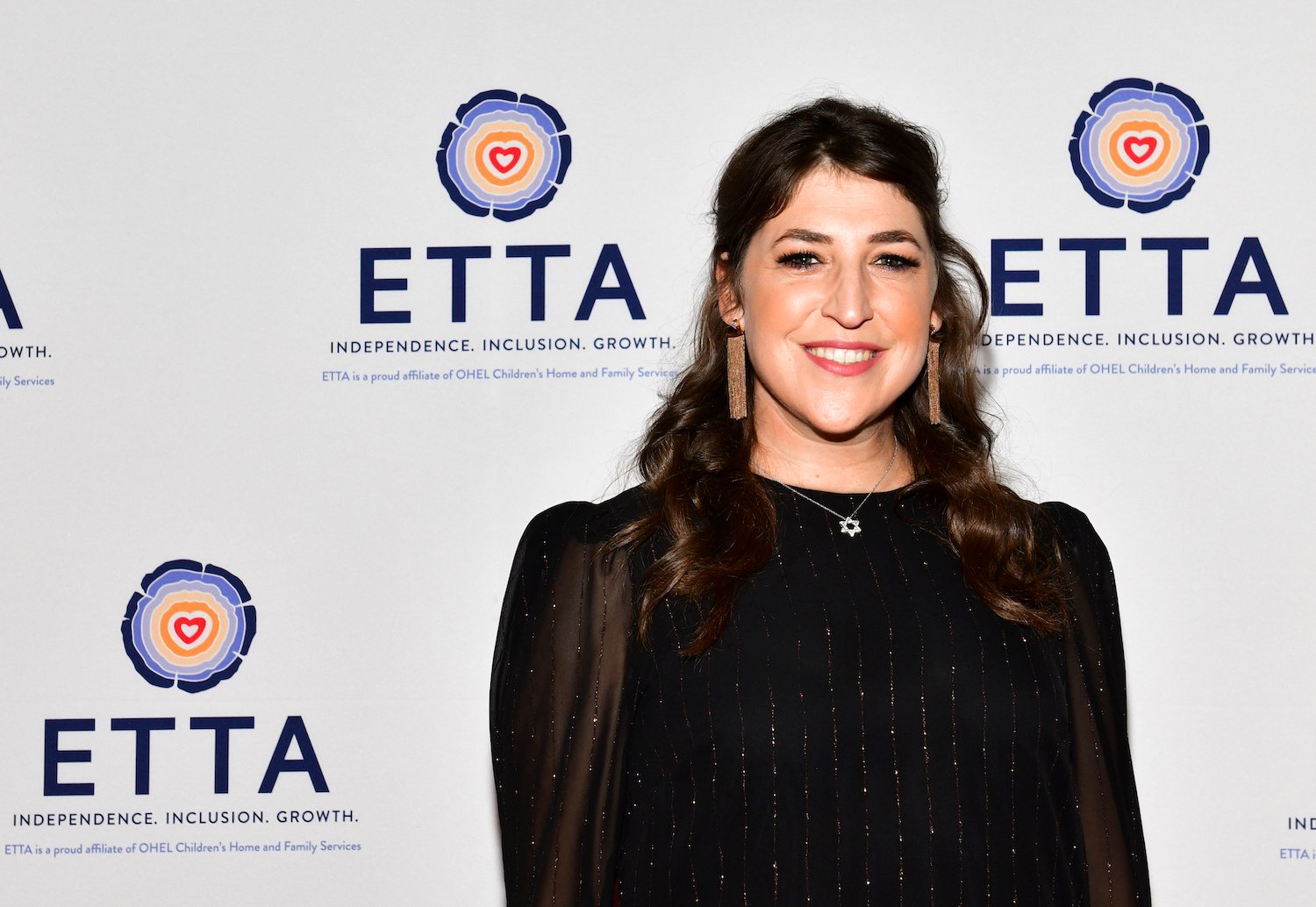 Mayim Bialik doesn't just play a scientist on TV 
Actor Mayim Bialik, who plays Sheldon's love interest Amy, doesn't just play a scientist on TV. Like her character, Bialik is a scientist in real life. Amy worked as a neurobiologist on The Big Bang Theory, and Bialik really does have a Ph.D. in Neuroscience. She graduated from UCLA in 2007 and joined the show in season three, two years later. 
Bialik is no stranger to being on camera. She was on the hit show Blossom in the 1990s. When the show ended, she decided she would take a break from acting and go to college. She rose through the ranks and eventually got to the Ph.D. level at UCLA. Interestingly, although the character Amy doesn't appear on the show until season three, the gang makes mention of Bialik herself in the first season. According to IMDb, Raj makes a joke about Bialik, the smart actor from Blossom, replacing Sheldon on their physics team. 
Even though 'The Big Bang Theory' is over, Mayim Bialik is still raking in the dough
Although Bialik has a degree in neuroscience, she doesn't need to work in the field to make money. The Big Bang Theory paid her a lot of money per episode, and she's raking it in from residuals, even though the show has ended. Warner Brothers supposedly makes $1 billion from re-runs on the still-popular show, and the actors all get a percentage of that. Although Bialik probably doesn't get as big a percentage as the main actors in the show, the residuals from The Big Bang Theory will be a source of income for her for years to come. 
Bialik didn't earn the highest salary on The Big Bang Theory. Although she's an important character, she didn't appear in every episode. She also appeared later in the show than the rest of Sheldon's gang, who were all present on day one. Still, by the end of the show, Bialik was earning a cool half million for every episode she filmed for The Big Bang Theory. 
Mayim Bialik has a net worth of $25 million 
Bialik has a long history in television. Although she's most famous for The Big Bang Theory and Blossom, she actually had quite a few TV roles before she played Blossom in the 1990s.
Bialik had roles in classics like The Facts of Life, Murphy Brown, Doogie Howser M.D., The Wonder Years, and Webster. Although she had mostly one or two episode arcs on those shows, her resume reads like a list of the most popular shows of the 1980s. Add her early acting dough with her Blossom and Big Bang Theory money, and Bialik has a sizeable net worth of $25 million. 
Bialik was able to go to college and get her Ph.D. thanks to the money she made while acting. It's likely that if she had continued working and hadn't spent the cash on a degree, Bialik might have a higher net worth. But without her Ph.D. in neuroscience, she may have never landed the role of Amy. Plus, she wouldn't have been able to pull it off as well as she does.