'The Big Bang Theory': Who Will Remain Friends in Real Life?
The Big Bang Theory, one of TV's most well-known sitcoms, has recently come to an end. For fans of the show, the cast members have been like a group of friends that they got to meet every Thursday night. Now, though, with The Big Bang Theory no longer filming, it seems everyone will be going their separate ways.
However, after spending a lot of time together, there should be at least a few cast members who will continue to keep in touch and remain friends. So which actors seem the most likely to do so? Let's take a look at what we know.
'The Big Bang Theory' cast members have been together for over a decade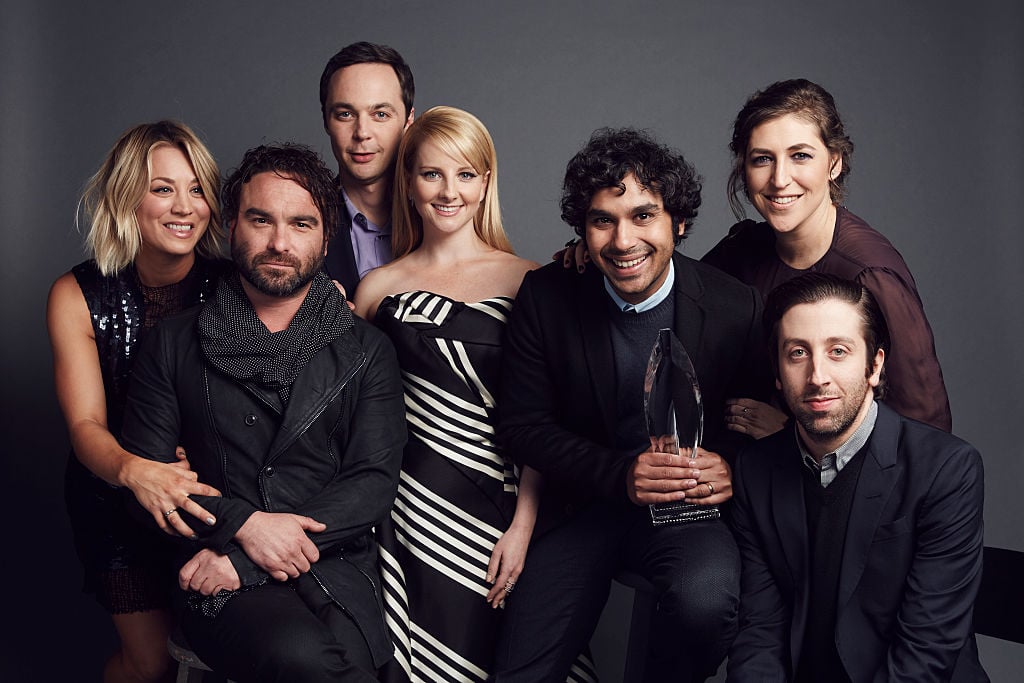 The Big Bang Theory premiered in 2007 and the main group of characters has been relatively unchanged except for the addition of a few more people over the years.
The fact that the show has been able to continue airing season after season, for more than 10 years, with little changes to the original cast is a sign that the actors themselves are at least on good terms professionally.
This was shown in an article from Variety back in 2017. It was reported that the original five cast members, who were all making $1 million per episode at the time, all agreed to take a pay cut of $100,000 each in order to free up funds for the network to raise the salaries of newer cast members Mayim Bialik and Melissa Rauch, who played Amy Farrah Fowler and Bernadette Rostenkowski, respectively.
"The move is evidence of the strong camaraderie among the key players on the show that remains primetime's most-watched comedy," Variety said.
Which 'The Big Bang Theory' actors will remain friends?
It's well-known that Jim Parsons and Johnny Galecki (who played Sheldon Cooper and Leonard Hofstadter, respectively) are very close in real life. The two actors have a lot in common and their bond has resulted in their characters having good chemistry on TV. We have no doubt that they will keep in touch even after the show ends.
Additionally, Parsons once revealed that he also talked to Simon Helberg (who played Howard Wolowitz) often on the set and he will miss this co-star. "I'll particularly miss Simon Helberg; we spend a lot of time together, we go back and forth to our dressing rooms, we've talked for almost 12 years now."
Another pair who has gotten close on The Big Bang Theory is Galecki and Mayim Bialik. They actually met long before Bialik joined the Big Bang Theory cast — in the 1990s, Bialik had her own TV show, Blossom, and Galecki appeared briefly as one of her love interests. The two of them continued to talk with each other after working together on Blossom, so it seems they will likely remain on good terms even after The Big Bang Theory.
Who might not remain friends after 'The Big Bang Theory'?
Although some people who are clearly close with one another, others might have had just a professional working relationship that could end along with the show.
Kaley Cuoco (who played Penny) and Bialik, as reported by media outlets over the years, have not gotten along too well. There have been claims that the two ladies would get into fights when the cameras are not rolling and it forces producers to try and "keep them apart on the set."
However, Bialik has shared that the rumors are false and that the cast members "all really love each other." It's hard to know what the real story is, but we think it might be unlikely that Cuoco and Bialik are best buds who will continue to be close after the show has finished.