'The Big Lebowski' Dream Sequence Was More Graphic From The Dude's Angle, Jeff Bridges Recalls
The Big Lebowski is a cult film. Eventually the "cult" of fans grew large enough to hold Lebowski Fest annually. Jeff Bridges played The Dude, a bowler embroiled in a kidnapping scheme. Fans quote The Dude's lines as well as those of the other colorful characters in his world. They also remember surreal interludes like his "Just Dropped In (To See What Condition My Condition Was In)" dream sequence.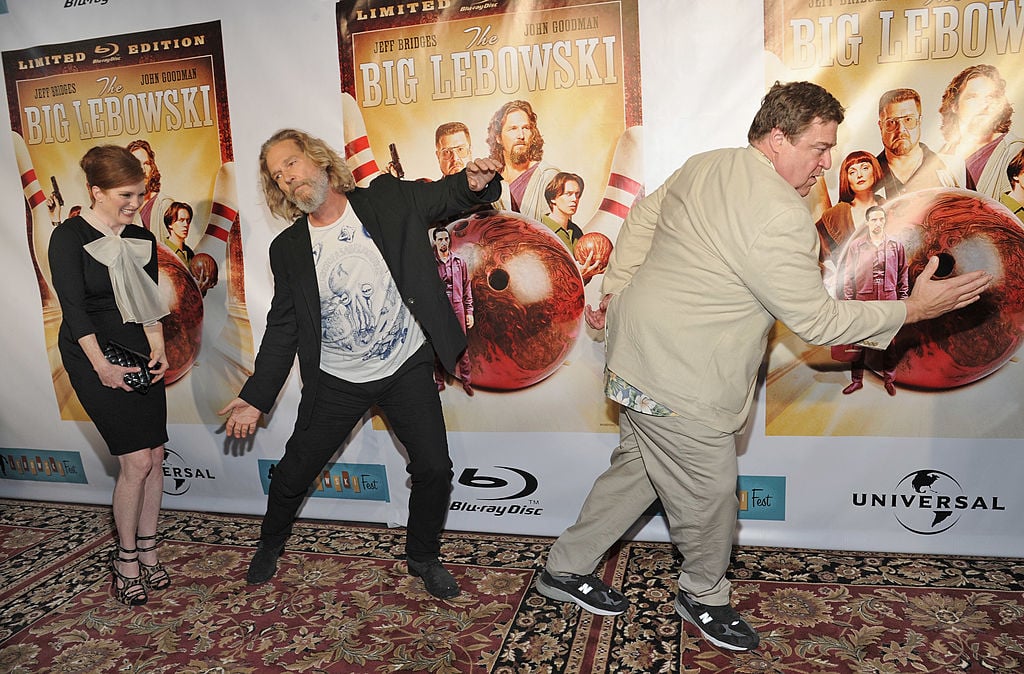 Bridges talks about The Big Lebowski in the documentary Time Warp: The Greatest Cult Films of All Time. He tells the story about what it was like filming that dream sequence, and what he saw that the viewer never sees. Time Warp Vol. 1 – Midnight Movies featuring The Big Lebowski, Rocky Horror Picture Show and many more is now available On Demand and On Digital. 
Jeff Bridges regrets inviting his family to the set for 'The Big Lebowski' dream sequence
Bridges is a family man. His father Lloyd and brother Beau are also actors, so movies are a family business. Still, he had second thoughts about the time his wife and children visited The Big Lebowski set.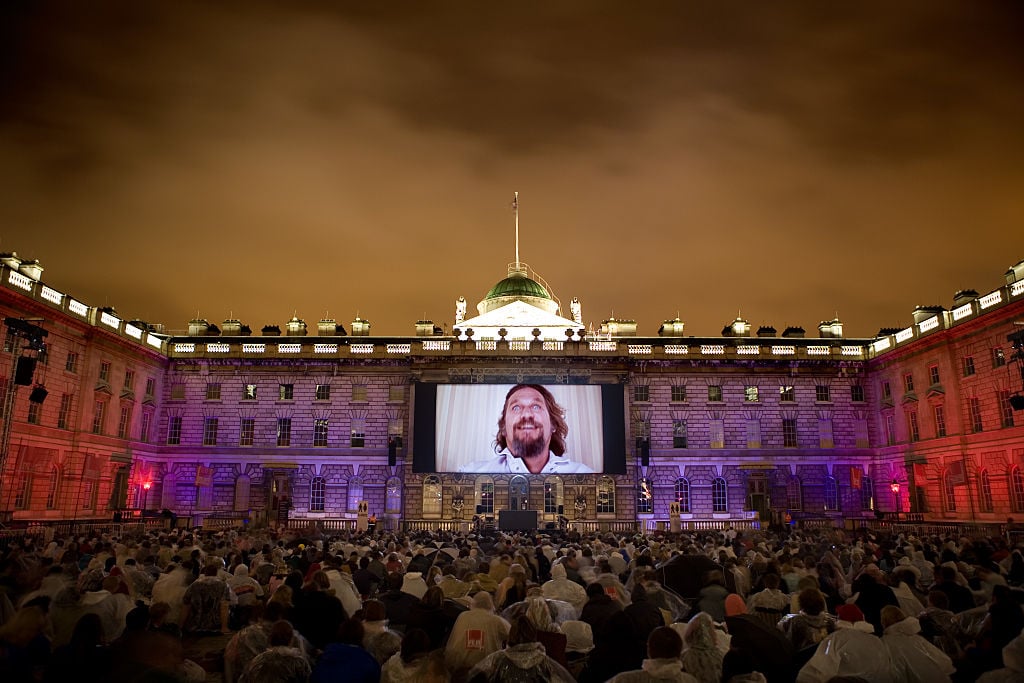 "Every once in a while I like to invite my family to come to the set and see what I've been up to," Bridges said. "I thought oh, well, this'll be a good day, the dream sequence. It's like a Busby Berkely thing. It'll be fun. When the day came I think why the hell did I invite my wife and my daughters to see me go through these girls' legs and look up at their vaginas? What was I thinking?"
The Dude saw more than he expected
In the dream sequence, The Dude helps Maude Lebowski (Julianne Moore) bowl while she's dressed in roman battle gear. Then The Dude glides down the lane under a line of women, looking up their skirts. Bridges recalled the actors played a trick on him.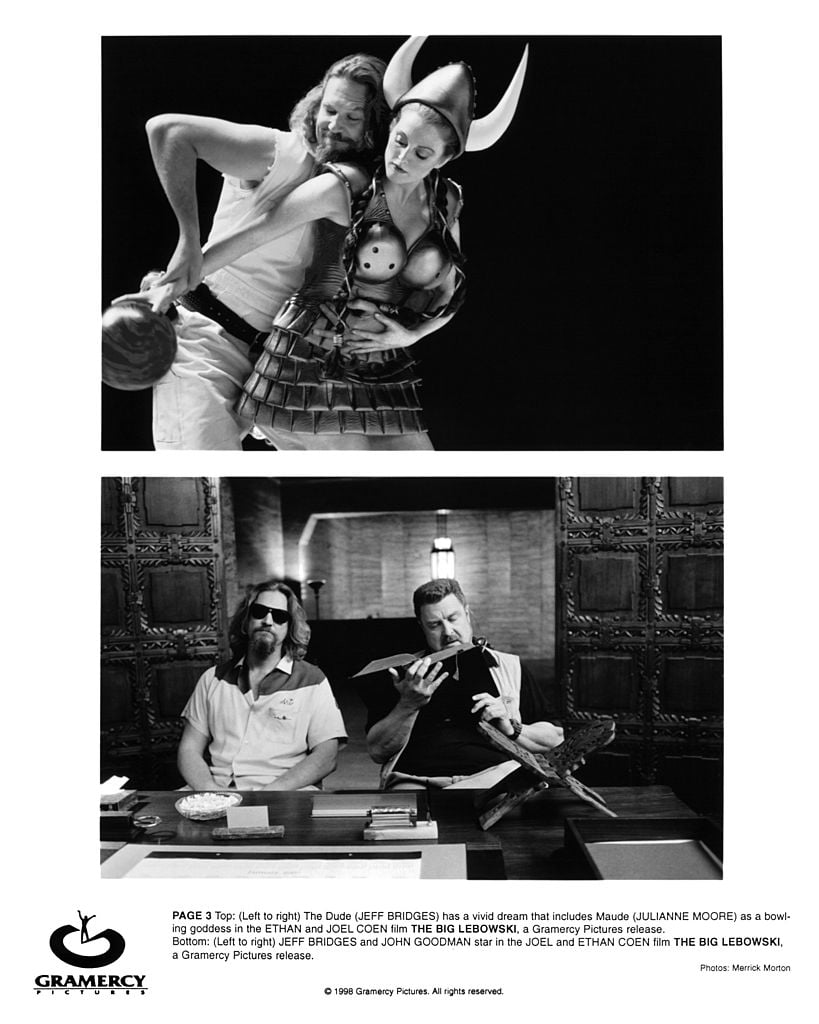 "I look up and I see this pubic bush, these tufts of pubic hair coming out this leotard," Bridges said. "The next lady has more incredible bush. They had gone to the makeup guy and gotten hair and stuffed it in their leotards. It gave everyone a good laugh except me. I was kind of horrified."

Jeff Bridges thinks there's a very simple reason why 'The Big Lebowski' is a cult movie
The Big Lebowski was not a box office smash when it opened in 1998. However, the passion for it grew over the years. Bridges doesn't overthink why.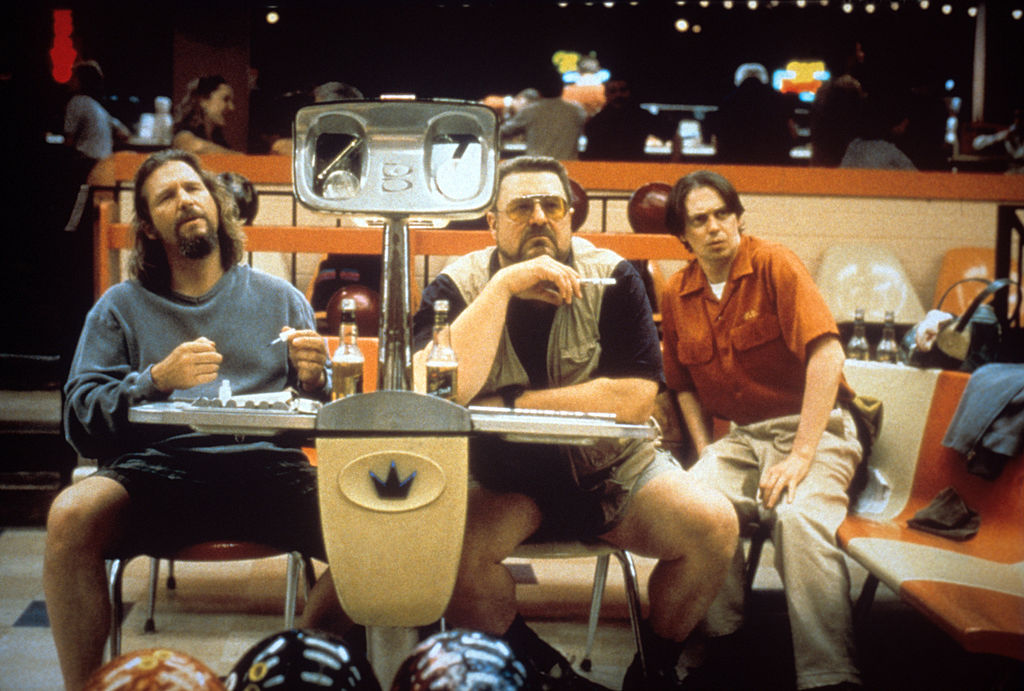 "Why is it such a cult classic?" Bridges asked. "It's just a damn good film. It's so well made. The kind of acting I admire looks like you don't see any effort. It's just spilling out. That's what this movie [has], but the spill, each thing is such a beautiful little curly Q. You just find more and more cool things to dig as you watch it."
Jeff Bridges' favorite 'Big Lebowski' scene
There are lots of memorable moments in The Big Lebowski. There's the dream, there's his actual love scene with Maude, there's the thugs peeing on his carpet, there's Jesus Quintana (John Turturro) at the bowling alley. Bridges likes the Jesus scene too, but his favorite is when The Big Lebowski (David Huddleston) drags him into his limo for an update.
"I like that scene with me in the back of The Big Lebowski's limo," Bridges said. "[The Dude says], 'New sh*t has come to light.' I like that scene."