'The Big Shot with Bethenny': Nicole Rosé Talks Studying Bethenny Frankel's Business Savvy
The Big Shot with Bethenny shows people competing to be Bethenny Frankel's second in command of her Skinnygirl empire. Nicole Rosé is one of those people, and she talked to Showbiz Cheat Sheet on May 11 over the phone about what it was really like trying to win over Frankel. 
The real reason Nicole Rosé joined 'The Big Shot with Bethenny'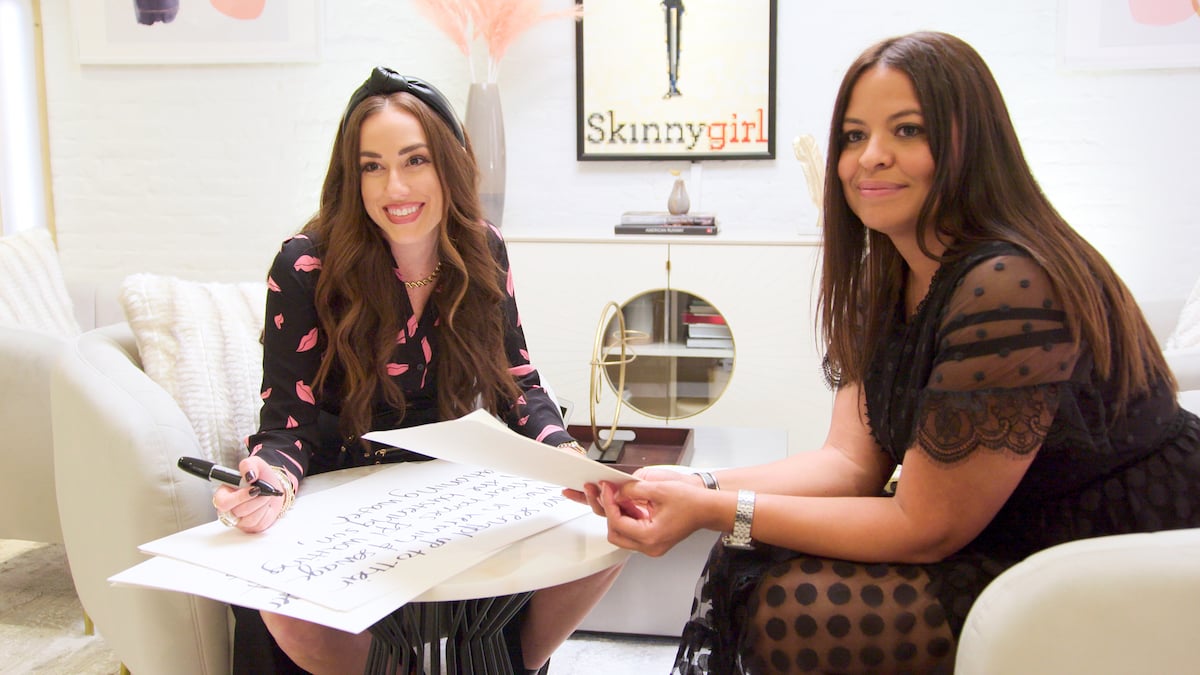 RELATED: Bethenny Frankel Was Advised Against Joining the 'Real Housewives' Franchise: 'Everybody Told Me Not To Do It'
The DJ was one of the first contestants introduced on The Big Shot with Bethenny. She stood out given she already had a stage name and several businesses, including her podcast, Big Queen Energy with Nicole Rosé. So why did she decide to compete to work for Frankel?
"Like I said, for eight years, I've looked up to her. I tried to build a business model," she told Showbiz Cheat Sheet. She later added, "And I think that her and I genuinely have a similar mission in life, like [building] products that help women live their best lives."
To prepare to go on the show, she watched The Apprentice: Martha Stewart and studied Frankel, who finished in second place. "Bethenny comes from a place of yes, with everything that she does," the podcast host said. This means Frankel is determined to complete tasks with no excuses, and Nicole Rosé tried to replicate that.
Nicole Rosé on why she was so upset Bethenny Frankel was 'singling her out'
RELATED: Why 'RHONY' Alum Bethenny Frankel Thinks the Term 'Girlboss' Is 'a Little Too Kitschy'
The DJ wasn't always successful. Frankel almost sent her home after her photoshoot fell apart. Nicole Rosé explained why she got so emotional when she felt like Frankel was "singling her out."
"I mean, it stems from the fact that for so many years, right, for like eight years, I've just looked up to this woman, and she was my role model," she explained.
Nicole Rosé later added, "so I was upset that I was rubbing her the wrong way and it was so unintentional if that makes sense. So part of it was confusion. And part of it was, you know, just really upset that we couldn't get on the same wavelength." Frankel surprisingly kept her, and she changed her strategy from there.
Nicole Rosé met multiple 'Real Housewives' before the show
RELATED: Former 'RHONY' Star Bethenny Frankel Says Her New 'Big Shot' Series Is Different From 'The Apprentice'
Frankel became a TV star by being on the Real Housewives of New York City (RHONY). But she's not the first Bravo star Nicole Rosé has met. 
Jill Zarin, who was on the first four seasons of RHONY, had an annual event, and Nicole Rosé played it. "Jill's really cool," Nicole Rosé said. "Jill and her husband were lovely to me. I really enjoyed that." 
The DJ also met Cynthia Bailey from Real Housewives of Atlanta at this event, and later worked at a party that aired on Summer House. 
Another former Bravo star will be making an appearance on The Big Shot with Bethenny. Dorinda Medley, who was on four seasons, will appear in a future episode. 
"I've known Dorinda personally for years, and she has been to events that I used to throw in the city," Nicole Rosé revealed. She crossed paths with Medley at a party with her husband, John. "And we just danced right away and had the best time. She's amazing," the contestant said.
In the end, the most important star Nicole Rosé has to impress is Frankel, and it hasn't been easy. The winner of the season will become V.P. of Operations. She didn't reveal the salary for the position but claimed it was six figures. "It was very comfortable," she said. "Nobody would be living on food stamps let me put it that way."
Fans will have to keep watching to find out who will win the big prize. The Big Shot with Bethenny is on HBO Max, and new episodes are released on Thursdays.