The Biggest Problems Mick Jagger and Keith Richards Had to Work Out
How do you keep a band together for more than 50 years? Somehow, The Rolling Stones have done just that (technically, 57 years). What's more, they've done that while touring almost nonstop for the past six decades.
The Beatles' touring history isn't even a drop in the bucket compared to the Stones. By 1966, after fewer than five years on the road together, the Fab Four called it quits and became a studio band.
Granted, Beatles concerts were events that could shut down a city, but the Stones were no slouches when it came to box office, either. Looking back, the Stones had to maintain a level of professionalism that is unthinkable for most rock bands — even with millions on the line (see: Beatles, The).
But that doesn't mean the past half-century went smoothly by any means. When fights between Mick Jagger and Keith Richards got bad, they got genuinely ugly. Here are a few of the biggest issues they had to iron out over the years.
Mick planned to replaced Keith in '73 following trouble with the law.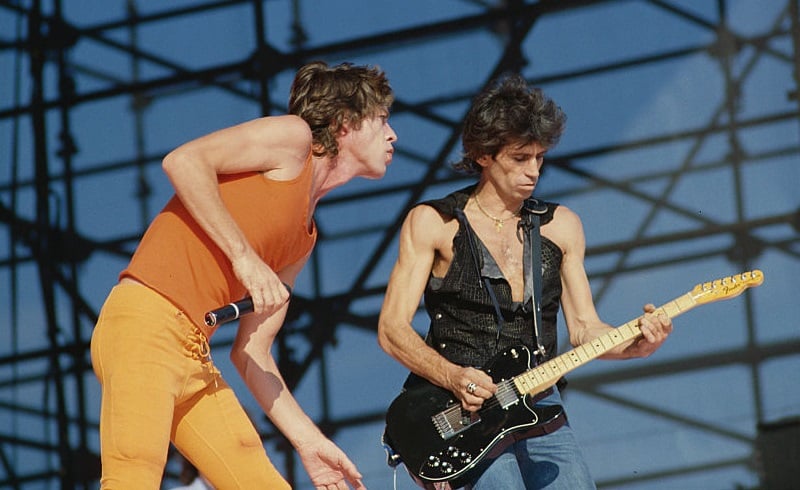 While the feud between Mick and Keith often played out in public, things could be even darker behind the scenes. You might say that's what was happening in the early '70s, when Keith had a serious drug problem and Mick remained focused on the band.
According to Robert Greenfield's Ain't It Time We Said Goodbye, Keith's heroin addiction wore heavily on the relationship with Mick around the time of Exile on Main Street. By the time they'd gotten to Los Angeles to prep for their upcoming tour, Keith was a mess.
In fact, after an arrest for both firearms and drugs, Mick had a replacement ready if Keith was forced to serve jail time. Considering how Keith is an essential component of the Stones, no one can say how that would have played out.
Would Keith have understood that Mick and the Stones needed to do what they had to do? It's possible, but it's also possible the band could have split up for good in that fragile moment.
Keith's 2010 book 'Life' caused another deep rift with Mick.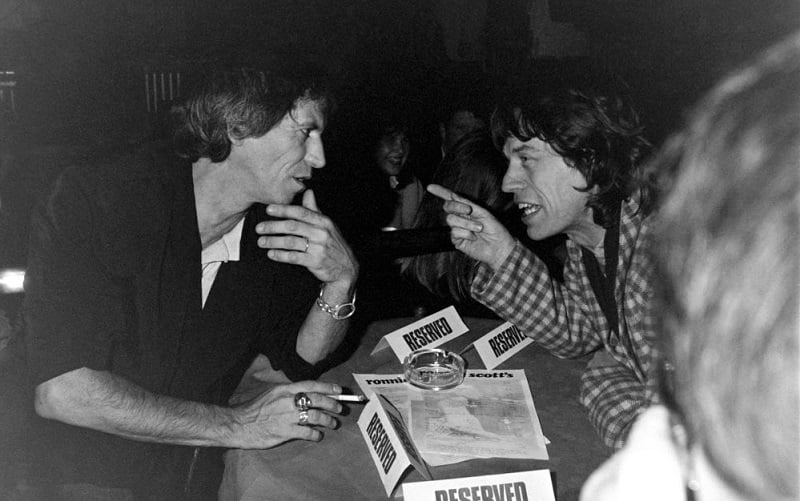 It's no secret that a tell-all book can cause permanent damage to a relationship. When Keith showed Mick the proofs of his Life in 2010, what followed could be expected. After all, Keith made note of Mick's penis size and detailed how the band made fun of the frontman over the years.
A few years (and several apologies) later, the two found a way to work through it. But the fact the Stones referred to Mick as "that bitch Brenda" and "her majesty" behind his back couldn't have made for great relations on tour.
But that had been only the latest episode in the Stones' long history together. In the mid-'80s, Mick's hope for a solo career on the level of Bowie put stress on the band as well. (Keith responded with his own album and tour.)
At this point, it's hard to believe anything can stop the Stones from making music together (provided they're healthy). Public humiliations and heroin addiction as dark as it ought to get — especially for guys now in their 70s.
Check out The Cheat Sheet on Facebook!