The Bizarre Saga of Jack White and His 'Sister'/Ex-Wife
The White Stripe's eclectic style took the music world by storm in the early 2000s. Their music is a little bit of everything, and that's almost entirely thanks to their frontman, Jack White. He's a music connoisseur. White knows everything about all kinds of music, and he knows how to weave seemingly different styles together to make a cohesive, although surprising, sound. He was also responsible for the band's look. Their impressive musical accomplishments are sometimes dwarfed by the scandal they found themselves in when they lied about their relationship to the public. 
Jack and Meg White lied about their relationship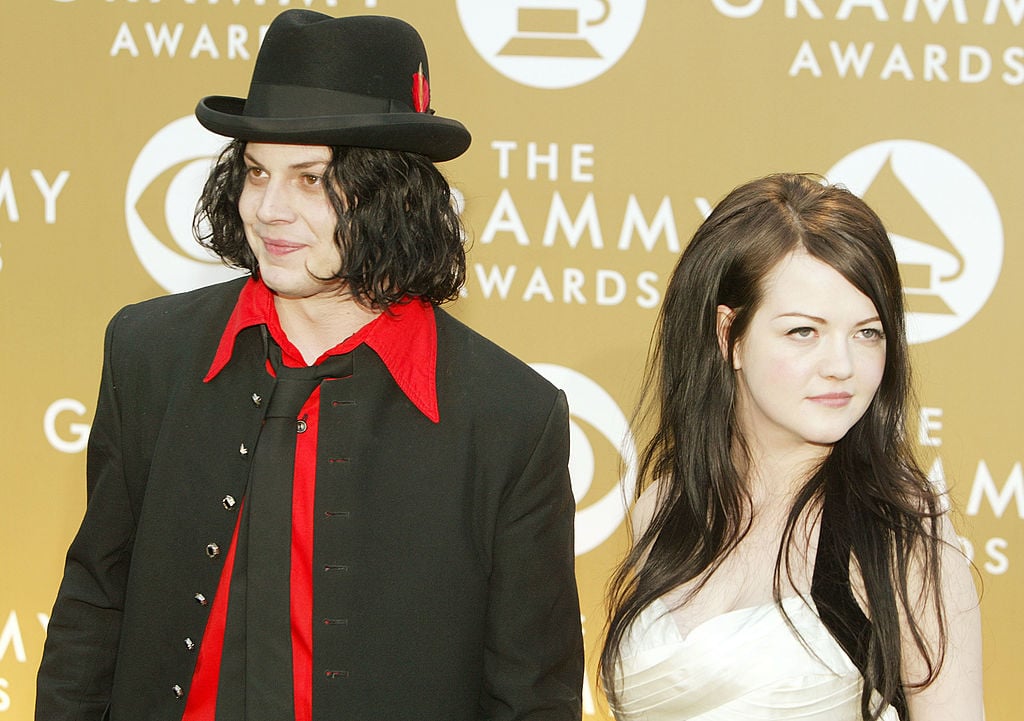 Jack and Meg White are the White Stripes. Meg played drums, and Jack did everything else. On stage, Jack was often staring straight at Meg. The two had an obvious connection. When the band started to blow up, they claimed to be a sibling duo, as reported by the Irish Examiner. In reality, the two were divorced. Jack and Meg White got married in 1996 and divorced in 2000. They started the band while married, but wouldn't see any success until after their divorce. Still, their relationship was more than amicable. They were friends and musical soul mates. Fans were shocked when they found out the truth of Jack and Meg's relationship, but it didn't change their opinion of the music. That's what Jack was afraid of. He lied about them being brother and sister because he was afraid the band would become more about public relationship drama than the music itself. 
Interestingly, it's thanks to their marriage that they named the band the White Stripes. Jack took Meg's last name when they married, according to RadioX. He was born John Anthony Gillis and changed his surname to White when he and Meg got hitched. That, plus Meg's favorite candy, inspired the name White Stripes. According to Jack, "Meg loves peppermints, and we were going to call ourselves The Peppermints. But since our last name was White, we decided to call it The White Stripes. It revolved around this childish idea, the ideas kids have—because they are so much better than adult ideas, right?"
Even though Meg was responsible for the band's name, Jack didn't always feel she was as invested in their music as he was. 
Meg White wasn't as invested in the band as Jack White 
To be fair, Meg is quiet by nature. She's not the extroverted lead singer that Jack is, and that's what the White Stripes needed. No one group could handle two members with Jack's level of personality and energy. But Jack sometimes felt that Meg wasn't as excited about their music as he was. "So we would finish a mix of a song and I'd say, 'Wow! That's pretty good!' I'd look around and Meg would just be sitting there, and the engineer would just be sitting there."
Being in a band with his ex-wife wasn't always easy for Jack. Making music together can be an intimate act, and it's clear that these two still had a powerful connection even after their divorce. Jack has said that "It's strange to know that there's beautiful moments that no one will ever know about. It's whether I'm going to tell you, because Meg's never going to tell you. There's a sadness to that, a romance."
The White Stripes are no more 
Unfortunately, the band split up officially in 2011. They hadn't made any new music for a few years, so it wasn't an unexpected development. It's not clear why the group ended, but Meg's disinterest could have had something to do with it. 
The band's official site gave a long list of reasons that the band was ending, without really naming the reason it was. They made it clear that both Meg and Jack were in good health, and that there were no artistic differences between the two. It seems like the White Stripes didn't blow up, but fizzled, much like Jack and Meg's relationship. The site did say that the split was "for a myriad of reasons, but mostly to preserve what is beautiful and special about the band and have it stay that way."