The Bizarre Way Kim Kardashian West Wraps Her Christmas Gifts
There are a lot of ways to package Christmas gifts. Some people like to wrap them in holiday-themed paper. Some like to use gift bags. And others prefer to put them in gift boxes.
Kim Kardashian West, however, has taken another approach to gift-wrapping. The KKW Beauty mogul recently shared her Christmas gift wrapping on social media, and it's quite, um… different, to say the least.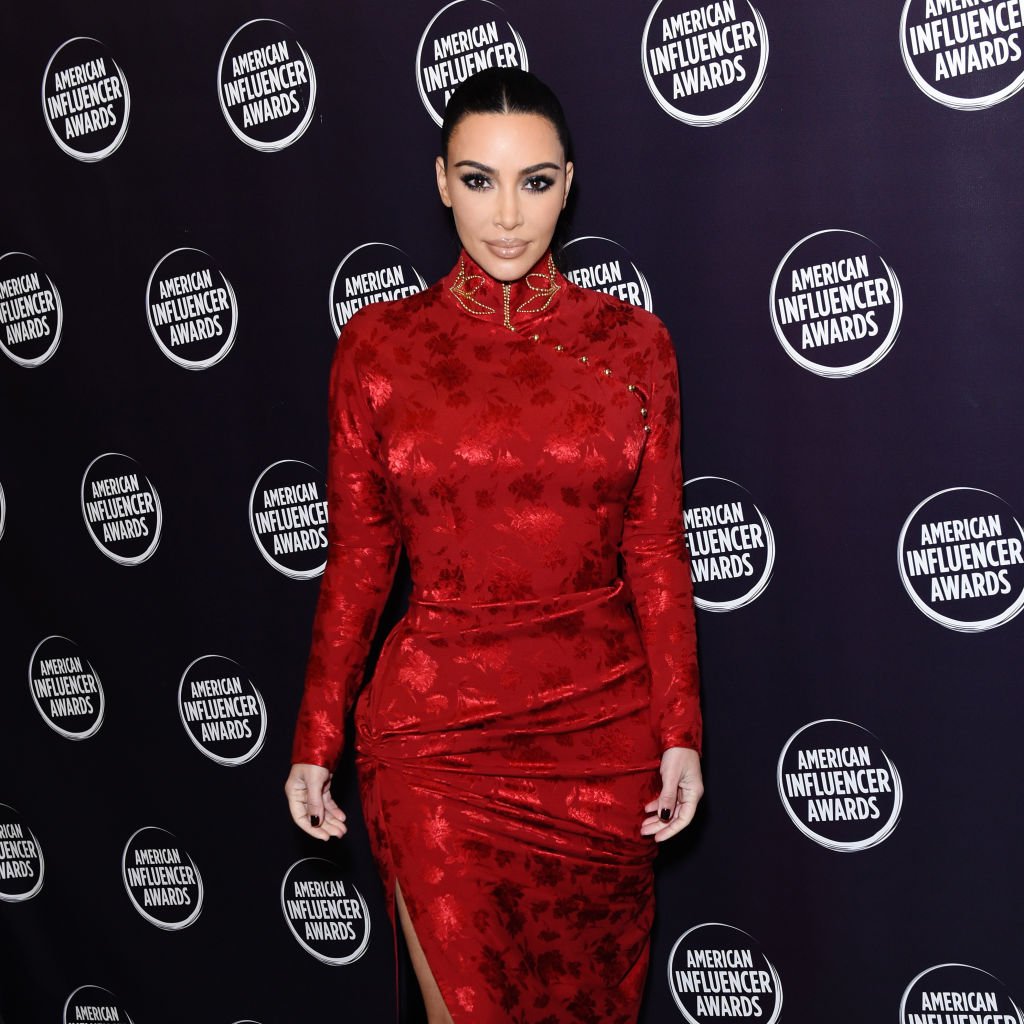 Kim Kardashian West's Christmas gifts are wrapped in fabric
On Dec. 20, the reality star posted photos of her presents wrapped in a cream material. While it looks pretty creative, it's not at all festive.
"West holiday wrapping this year!" she captioned a photo shared to her Instagram Story. "Each year every family member picks a color and vibe so we know who the gifts are from. This year we chose creamy velvet."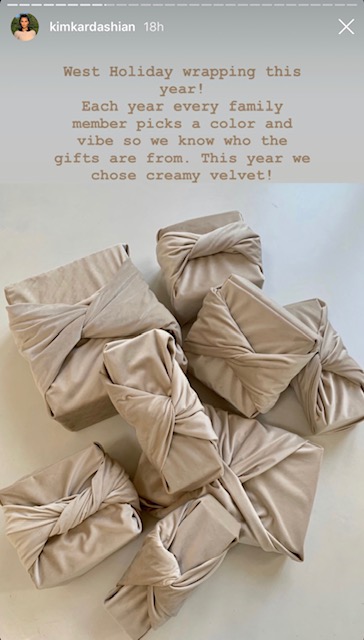 The photo prompted a barrage of reactions online. On sites like Instagram and Twitter, fans couldn't help but roast the wrapping.
"Yeezy gift wrapping paper coming to a store near you," one person mused. "$3,000 per bedsheet."
"If I got presents wrapped like this, I'd just assume I was naughty and got coal for Christmas," another person joked.
Someone else added, "Who told Kim kardashian that it was cute to wrap gifts in bedsheets… she really tried it"
But, as different as it is, some people are actually fans of the minimalist style.
"I guess it is more environmental friendly," one person wrote on Instagram.
Others raved about how "rich" it looks.
It's the second time Kim Kardashian West has been criticized during the holiday season
Fans previously criticized Kardashian West for photoshopping her daughter, North, into her family's Christmas card. But she insisted on The Ellen DeGeneres Show that she had a good reason for doing it.
"It's the most anxiety to get four kids together smiling in a room," she started. "North was having a day, so she refused to be in the shoot. She just was crying because she wanted her specific hairstyle, whatever. I said, 'Fine you're not gonna be in the card. That's the decision, you're not gonna be in the card. I'm just going to take the family card without you.' And she was fine with that," Kardashian West continued.
She went on, "The next day she woke up and was like 'Mommy, I really want to do a card.' Thank God the photographer was still in town. She said, 'I just want a photoshoot with just you.' So I said 'Perfect.'  I called the photographer, had her come over. I said, 'I have no makeup on now, I look totally different. Let's just pretend — shoot us but cut me out and you'll Photoshop her in.'  And it looks like a beautiful card."
Well, she has a point there. See it for yourself:
Read more: Why the Kardashian-Jenners Didn't Do a 2019 Christmas Card