'The Black Phone' Director Quoted Bob Dylan to Define The Grabber for Ethan Hawke
Ethan Hawke takes on a terrifying villain role known as The Grabber in Scott Derrickson's The Black Phone, a new horror flick based on Joe Hill's short story of the same name. In the movie, the serial kidnapper and murderer abducts a 13-year-old boy in 1978. Aside from The Grabber's creepy, devilish masks, the most frightening thing about him is how little viewers know about him. Hawke has revealed that he didn't know much about his character, either; all he had to work with was a Bob Dylan quote.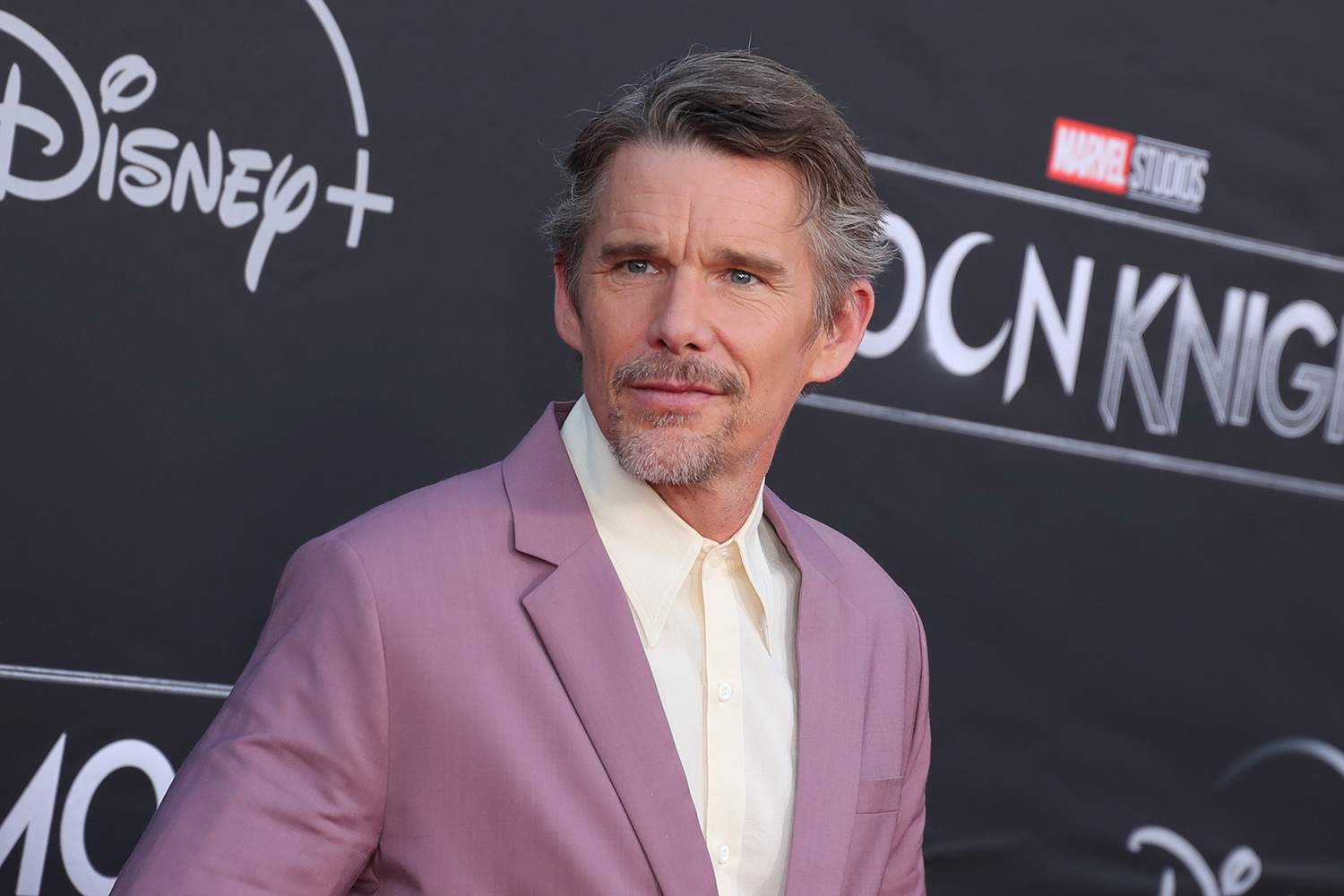 'The Black Phone's killer, The Grabber, remains a mystery to viewers
At the start of The Black Phone, The Grabber has already taken a handful of young boys from a Denver suburb. He describes himself as a part-time magician and drives a black van filled with black balloons, which he uses to disguise his abductions. The Grabber also wears a few different masks — one with a smile, one with a frown, and one with no mouth. He often swaps the tops and bottoms of the masks to form different combinations.
As the film progresses, viewers learn only a few details about The Grabber. He likes to play a game called Naughty Boy with his victims. He can also sometimes hear the black phone, just like Finney (Mason Thames). However, his backstory remains a mystery — no one knows what led The Grabber to become such a twisted individual or why he can hear the phone ring.
Even Hawke himself was left to wonder about The Grabber. In an interview with IGN, he admitted that he has no "good answers" to the mystery. On the other hand, that mystery is what makes The Black Phone so unnerving.
"I found the mystery of him so interesting. I imagine there's a backstory with that phone and him, and I thought about it and what it meant to him," he said. "He's really seen through the point of view of these kids. You don't get to know him, and any answer kind of makes it seem smaller to me."
'The Black Phone' director used a Bob Dylan quote to explain The Grabber to Ethan Hawke
One thing viewers know for certain about The Grabber is that he likes to keep his face covered. According to Hawke, The Black Phone director Scott Derrickson defined this aspect of The Grabber by quoting Bob Dylan.
"The one thing we know is that he doesn't want to be seen," Hawke told IGN. "Scott used to say this all the time, and I loved it, which is that Bob Dylan line that anybody wearing a mask is telling you the truth. And anybody that is not wearing a mask must be lying, which is just that the one truth is that he does not want to be seen."
Dylan himself shared the quote in Netflix's Rolling Thunder Revue: A Bob Dylan Story in 2019: "If someone's wearing a mask, he's gonna tell you the truth. If he's not wearing a mask, it's highly unlikely."
Of course, another mystery about The Grabber is why he doesn't want to be seen. Perhaps it's a guilty conscience or a way to give his dark side a different identity. Either way, no one seems to know the truth about the man behind the mask.
Ethan Hawke says The Grabber is a 'broken thing'
Playing The Grabber was something very new to Hawke. He told IGN that he hadn't always enjoyed playing villains, aside from his recent role as Arthur Harrow in Moon Knight. However, Hawke enjoyed getting to the bottom of his mysteriously evil character. At the end of it all, he found The Grabber to be a "flat-out horrible, broken thing."
"He hurts everything he touches, and he probably hates himself and hates everything else more for making him hate himself," the actor said.
The Black Phone is now playing in theaters.
RELATED: 'The Black Phone': Ethan Hawke Reveals Why He Left His Comfort Zone to Play The Grabber