'The Blacklist' Deleted 'Konets' Scene May Reveal a Season 9 Storyline
Article Highlights:
The Blacklist Season 8 finale "Konets" killed off a major character.
A deleted scene shows FBI Agent Donald Ressler and a cryptic note.
Season 9 could put Ressler on a destructive path.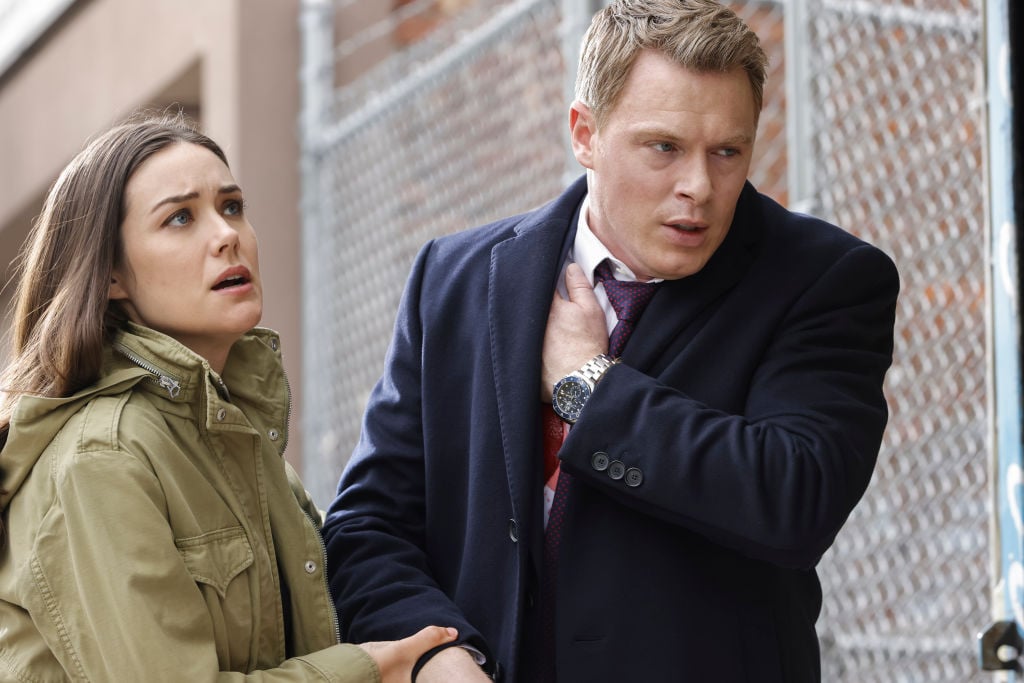 RELATED: 'The Blacklist': 5 Questions We Have About the Season 9 Poster Art and Synopsis
As we get closer to the season 9 premiere of The Blacklist, mythology revealed in the season 8 episodes "Godwin Page," "Nachalo," and "Konets" have become more critical than ever. All the clues, foreshadowing, and eight years' worth of history answered some lingering questions while presenting a dozen more.
"Konets" attempted to conclude a season-long chase of the number one blacklister Elizabeth Keen (Megan Boone). She'd been on the run until the final three episodes. We now know that Boone's character died as the star herself moved on to other projects.
The final scene shows the task force team — including Donald Ressler (Diego Klattenhoff) — rushing to a dying Keen just after she was shot. A deleted scene from the episode might hint at Ressler's mission for season 9.
Does'The Blacklist' deleted scene hint at what's to come?
RELATED: 'The Blacklist' Season 9: Why Is James Spader Hidden Away From Fans?
Season 8 of The Blacklist showed the budding romance between Ressler and Keen, despite her life on the run. While some fans were all for the relationship of "Keenler," others didn't love the way Keen used Ressler for her gain. In the end, Ressler runs toward Keen as she bleeds out on the sidewalk but we don't know if he had the chance to say goodbye or if she'd already gone.
In a deleted scene posted by AlyBlacklist, we see Ressler lying in a hospital bed recovering from his gunshot wound from the episode "Godwin Page." While there, he ordered Chinese food which the nurse says he can't have. But when Ressler asks for the cookie, she allows it. Inside the fortune cookie is something that could foreshadow his motivations in season 9.
"A faithful friend is a strong defense," the fortune reads.
Ressler has been Keen's most stable, consistent relationship throughout the series. We can't say the same is true for her but if Ressler takes the note to heart, he could veer off a revenge-stricken path in season 9 to avenge longtime friend, Liz.
A two-year time jump could influence Ressler's choices
RELATED: 'The Blacklist' Season 9: This Star's Cryptic Teaser Suggests We're in for a Wild Ride
TV Line recently confirmed a previous blind item that stated a two-year jump for a significant show. Knowing The Blacklist will pick up two years after Keen's death means characters like Ressler could be in a whole new territory. Leaked photos of Klattenhoff's character revealed a disheveled, broken man likely still grieving the loss of Keen.
Should that deleted "Konets" scene have any meaning, it could be that season 9 begins two years into Ressler's quest to clear Keen's name. We don't yet have all the details about what's to come, but with everything Ressler and Keen went through in season 8, we're excited to see what's become of the FBI agent.
The Blacklist Season 9 premieres Thursday, Oct. 21 on NBC.