'The Blacklist': Fans Want Justice for This Real-Life CIA Star in Season 8
One character from NBC's 'The Blacklist' had a less-than-memorable exit. Now, fans want to see the departure remedied or justified in season 8.
In 2017, one beloved character from The Blacklist disappeared from the show completely. The character — who was shot — barely made the footnote. While writers eventually addressed the supposed death in passing, fans weren't satisfied. The longer the character is gone, the more viewers want justice. Will it happen in season 8?
One 'Blacklist' star has real-life CIA experience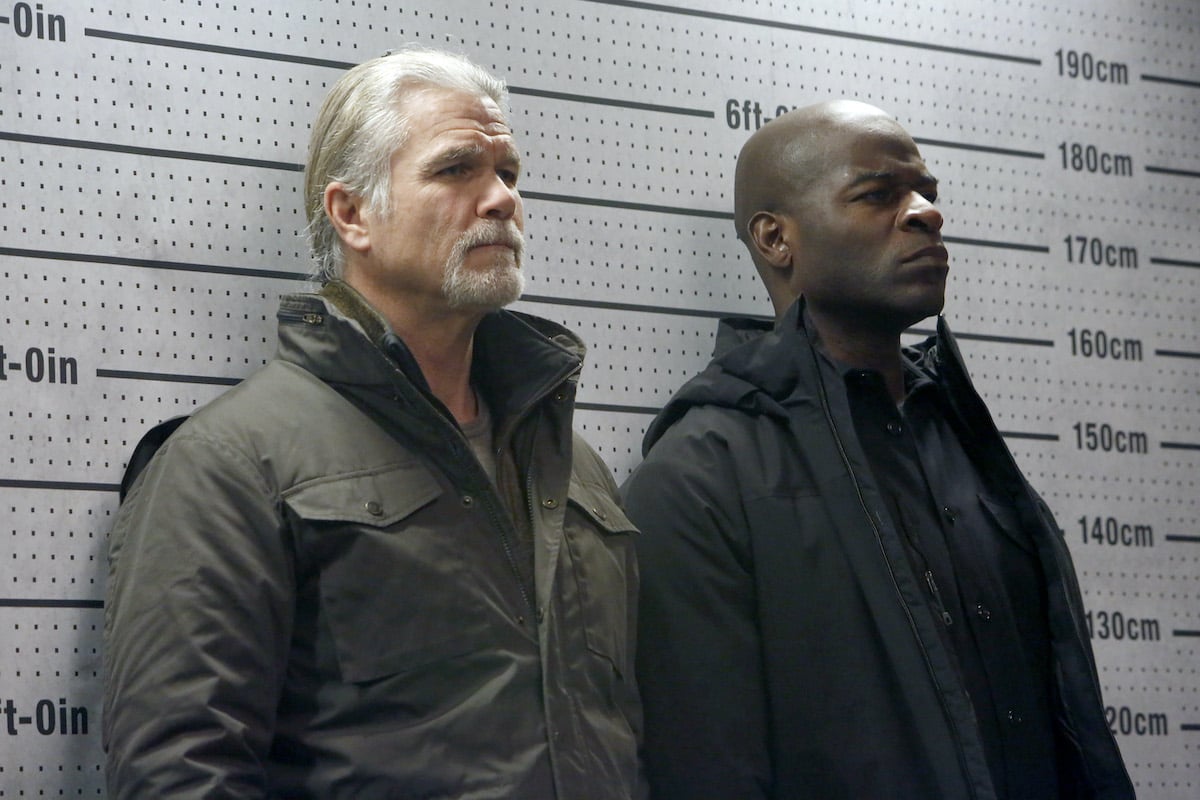 With action packed into any given episode of The Blacklist, it makes sense that the show utilizes technical advisers to ensure accuracy. Choreographers to get those fight scenes down are critical.
"We have some advisors, we have some stunt guys who are ex-military bada** Rangers and Special Forces, "star Diego Klattenhoff told Assignment X. "[Director] Joe Carnahan was there, and we had a lot of guys that knew how to use the weapons, so I just cozy up to them and they tell me."
He continued: "Any time you get to fire off all those weapons and throw down that giant M-4 and start shooting another guy, it's fun for me, it's like being a 10-year-old boy again, so yeah, it's a terrific job to have to go to work."
The same year Mr. Kaplan (Susan Blommaert) fled from Raymond Reddington (James Spader), she shot one of Red's bodyguards, Baz, played by real-life former CIA operative, Bazzel Baz.
The actor and stunt man is the recipient of the Intelligence Commendation Medal and he worked as a counter-terrorism officer in the U.S. Marine Corps. where he learned exactly how to defend against "bad guys."
The Blacklist character is shot on-screen and only mentioned once after. For someone who defended Red for four years — in 26 episodes — fans think he deserves a comeback (or at least justice).
Fans demand answers about Baz's supposed death
Three years later, fans are still stewing over Baz's alleged death. The Blacklist may have shown the bodyguard taking a bullet, and his death may have been mentioned, but it's not enough, according to some.
"Is anyone else a little annoyed that Baz wasn't even good enough for an on screen death? Kaplan shot him, he's still moving around a bit, then we never see him again. The only way he was confirmed dead is in an interview with JB after the s4 finale," one Redditor said.
The fan isn't alone, either. Though Baz was a side character, he was among the few who remained loyal to Red from beginning to end.
"I was soooo upset when Baz got shot and even more upset that it wasn't a big deal. He had the responsibility of watching over Keen at her apartment, surely he was good enough for some sort of recognition," one fan said.
"Yeah that one really bothered me, the dude was great! They could at least have given him a proper good bye," another added.
"I too was so upset that for one, Kaplan shot him the way that she did, and 2 he was not acknowledged for his work or whether or not he lived or died. I never heard him mentioned and that puzzled me," one fan said.
The comments go one proving this is something many want addressed in season 8, even if only a better send-off.
Some wonder if the actor's political views had anything to do with the exit
A few fans on Reddit suggested that, due to Baz's political views, The Blacklist producers might've wanted to distance themselves. The claim stems from Baz's outspoken views on religion and "the Democratic Party," according to the Against Nice podcast.
As an expert in Homeland Security and Terrorism, Baz is the author of Terrorism Survival Handbook, Something Bigger than Overthrowing Small Governments, and more. It's not likely his views contributed to his Blacklist departure, but — as some stated on Reddit — overwhelmed writers with too many existing plots to navigate.
However, nothing links the aforementioned claims to his exit. The actor is a passionate advocate for Recovery of Children, which is "a non-profit organization of former and active intelligence and military special operators who rescue missing and abducted American children."
More than that, Baz publically sided with fans asking The Blacklist crew to invite him back on Instagram, saying he's "at the mercy of NBC." Whether that happens in season 8 (or ever), remains to be seen.