'The Blacklist' Star James Spader Contends With Chatty Bird in New Blooper Reel
Article Highlights:
The Blacklist Season 8 DVD and Blur-ray set is available now.
Spader contends with a chatty bird in new blooper reel.
Netflix will stream the new most recent season in Oct.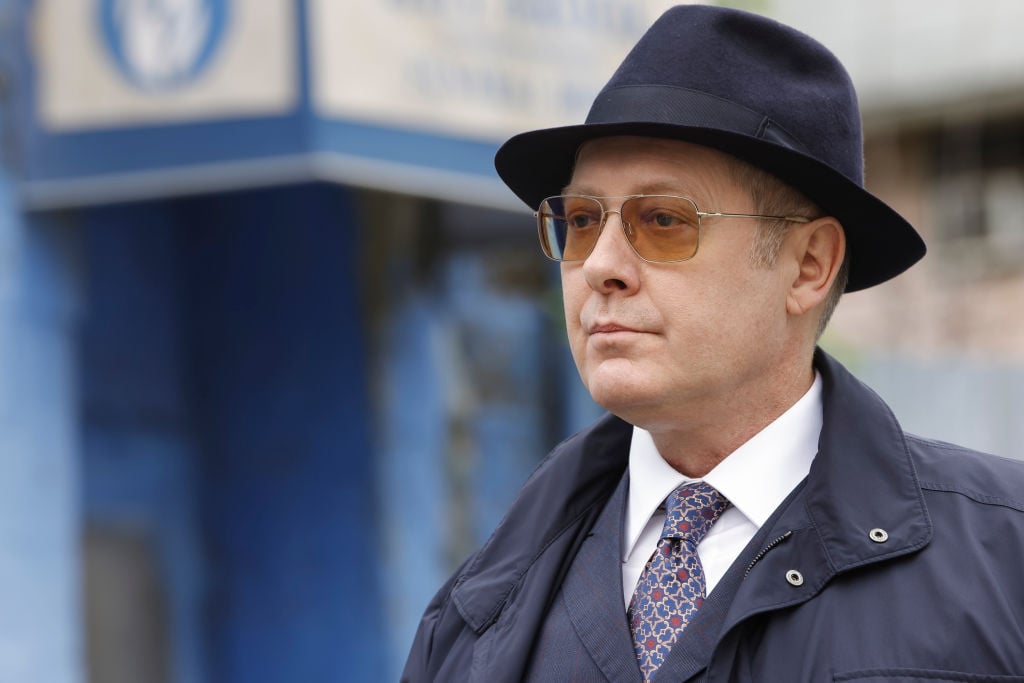 RELATED: 'The Blacklist' Season 9: First Photos Reveal a Disheveled Donald Ressler — Here's Why It Matters
The Blacklist Season 8 is now available on DVD and Blu-ray and it's a gas. The set includes never-before-seen deleted scenes and a featurette, "Liz's Farewell," on Megan Boone's final appearance. Star James Spader also shows his professionalism and humor in the bonus blooper reel, which is always a fan favorite.
The synopsis for the new DVD set reads: "With his back against the wall, Raymond Reddington (Spader) faces his most formidable enemy yet: Elizabeth Keen (Megan Boone). Aligned with her mother, infamous Russian spy Katarina Rostova, Liz must decide how far she is willing to go to find out why Reddington has entered her life and what his endgame really is. The fallout between Reddington and Keen will have devastating consequences for all that lie in their wake, including the Task Force they helped to create."
'The Blacklist' star James Spader contends with chatty bird in blooper reel
RELATED: 'The Blacklist' Season 9: Is This the Real Reason Liz Keen Had to Die?
The Blacklist Season 8 DVD and Blu-ray set also contains the most-coveted blooper reel. Every year, we see how the actors break character and number eight is no different. The clip, via ET Online, smashes together scenes of the stars messing up lines in the most hilarious ways.
One scene to note is an outtake of Spader as he tries and fails to get through a lengthy monologue while a chatty bird interrupts repeatedly. The ever-professional actor continues on but eventually sighs in frustration and waits until the bird quiets.
Other scenes to note include Hisham Tawfiq (who plays Dembe Zuma), forgetting guest star Huey Lewis' name, along with more from that balloon helium scene (you know what we're talking about) with Reddington (Spader) and Dembe.
When to watch Season 8 on Netflix
RELATED: 'The Blacklist' Season 9 Is Underway — 5 Things to Know Before the Premiere
Currently, Netflix has seasons one through seven of The Blacklist available to stream. Fans can also catch them on NBCUniversal's streaming service Peacock. According to What's On Netflix, The Blacklist Season 8 will arrive at Netflix US in "early October with other regions to follow." The exact date is Oct. 6.
The Blacklist Season 8 premiered a month later than usual due to the coronavirus pandemic (COVID-19). The later release likely delayed the typical September Netflix US arrival. The conglomerate paid a reported $2 million for rights to stream the series.
And while The Blacklist star James Spader will, no doubt, offer even more bloopers for next year's reel, we're ready for season 9 to make its way to NBC. In the meantime, catch up with the first seven seasons while you still can.
The Blacklist returns Thursday, Oct. 21, to NBC.