'The Blacklist': James Spader Gave Red Reddington His Most Iconic Characterization
James Spader is well known for portraying strange and unique characters, and his role on NBC's The Blacklist is no exception. His role as a notorious criminal turned informant created an almost instant intrigue in the show and earned the show a significant amount of audience interest and critical praise.
The skilled writing and production are partially the reason for this show's success, but Spader's acting and embodiment of his character turned a clever concept into a fully fleshed-out and engaging figure. Spader added scores of different techniques and quirks to the show's main character, but one thing he insisted on really brought his character to life. What did Spader do to create this iconic characterization?
'The Blacklist' is about a master criminal turned informant
NBC's The Blacklist has a relatively simple premise that expands into a whole world of intrigue, secrets, and conspiracies. Spader plays Raymond "Red" Reddington, who used to work for U.S. Naval Intelligence but turned to crime for decades before surrendering himself to the FBI. However, in exchange for his freedom, he offers a list he's compiled of other notorious criminals, including information that would otherwise be unknown to the US government.
The show typically follows a format of one criminal per episode, though as the seasons progress the plots get more intricate, and we learn more about Reddington's past and about the FBI agents that he's working with. The twisting of the story has led to the show consistently receiving high reviews and critical praise — and, of course, so has Spader's characterization of the notorious criminal he portrays.
Spader insisted on one specific aspect of Red Reddington's character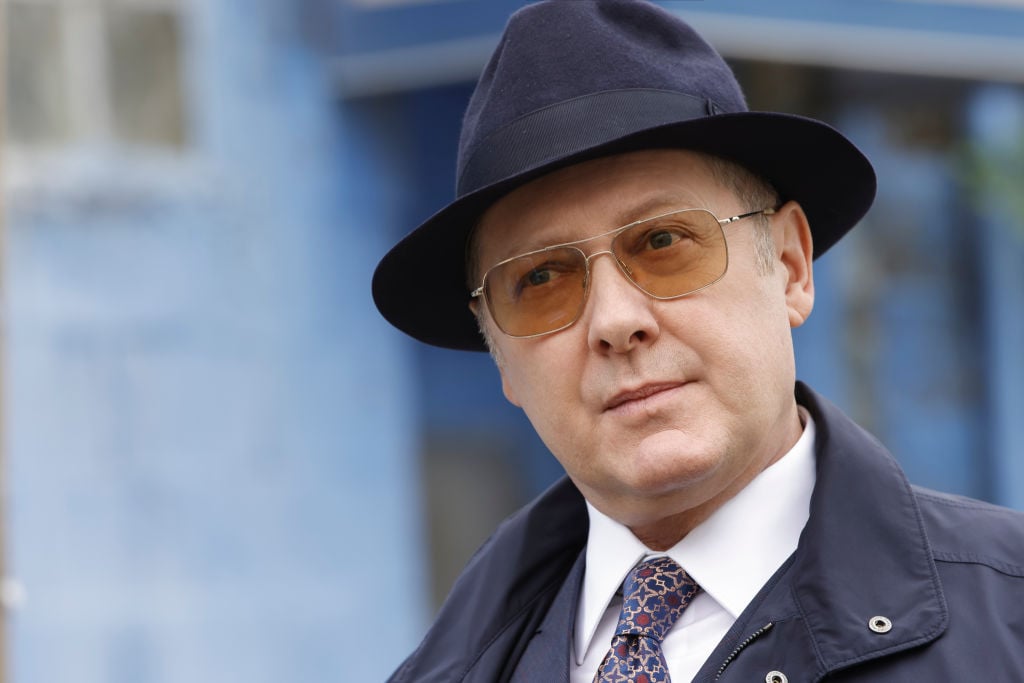 If you watch The Blacklist, you've probably noticed how Reddington is always wearing a black fedora. It's a small thing, but it does provide some subtle details about the character that Spader plays. In an interview on The TODAY Show, Spader discussed why he thought it was so important that Reddington constantly wear a fedora:
[Red's] life is one of diverse geography and climate, and hats are eminently practical. And, you know, he doesn't have any hair.
It says a lot: one piece of clothing that shows how often the character is in strange situations and new places, as well as gives a trace of vanity to the character. However, this means that Spader is reluctant to wear fedoras in his day-to-day life, claiming the show has "ruined fedoras for [his] life." A small sacrifice to make for an iconic and popular character!
Spader typically plays eccentrics
Spader has a penchant for playing characters with lives off the beaten path. He started acting in the 1980s but really started catching attention in the 1990s with titles like Stargate, where he played space traveler and archaeologist Dr. Daniel Jackson, and Crash, where his character develops a sexual fixation on car crashes.
In 2002, he starred in Secretary alongside Maggie Gyllenhaal, with a performance praised both by critics and by the BDSM community which the film is meant to represent and which frequently sees poor representations in popular media.
Spader has also had multiple major TV roles. His recurring role as overly tenacious lawyer Alan Shore on The Practice led to this character receiving his own spinoff, Boston Legal, in which Spader continued to star.
Spader also played Robert California, Michael Scott's strange and mysterious replacement on The Office. Finally, his most recent film role was as the eponymous Ultron in The Avengers: Age of Ultron, showing that Spade is an adept actor in almost any setting.
RELATED: James Spader Took This Star From 'The Blacklist' Under His Wing Proving He's Just as Charming as 'Red'