'The Blacklist': James Spader Read 1 Script At a Time to Feel Like a Viewer
If you're not talking about The Blacklist, you're one of few. Despite being on the air for nearly a decade, the show has managed to keep viewers drawn to its antics and at the forefront of any major discussion — most recently being who isn't coming back for the ninth season.
Of course, it isn't James Spader exiting, and we're all thankful for it. Red has become a significant part of the show's charm, and it may be due to his commitment to the series. Starting with reading one script at a time to better experience the show as his fans do and including some rituals that have deemed the Hollywood star as anything but 'easygoing.' 
Red is an integral part of 'The Blacklist' series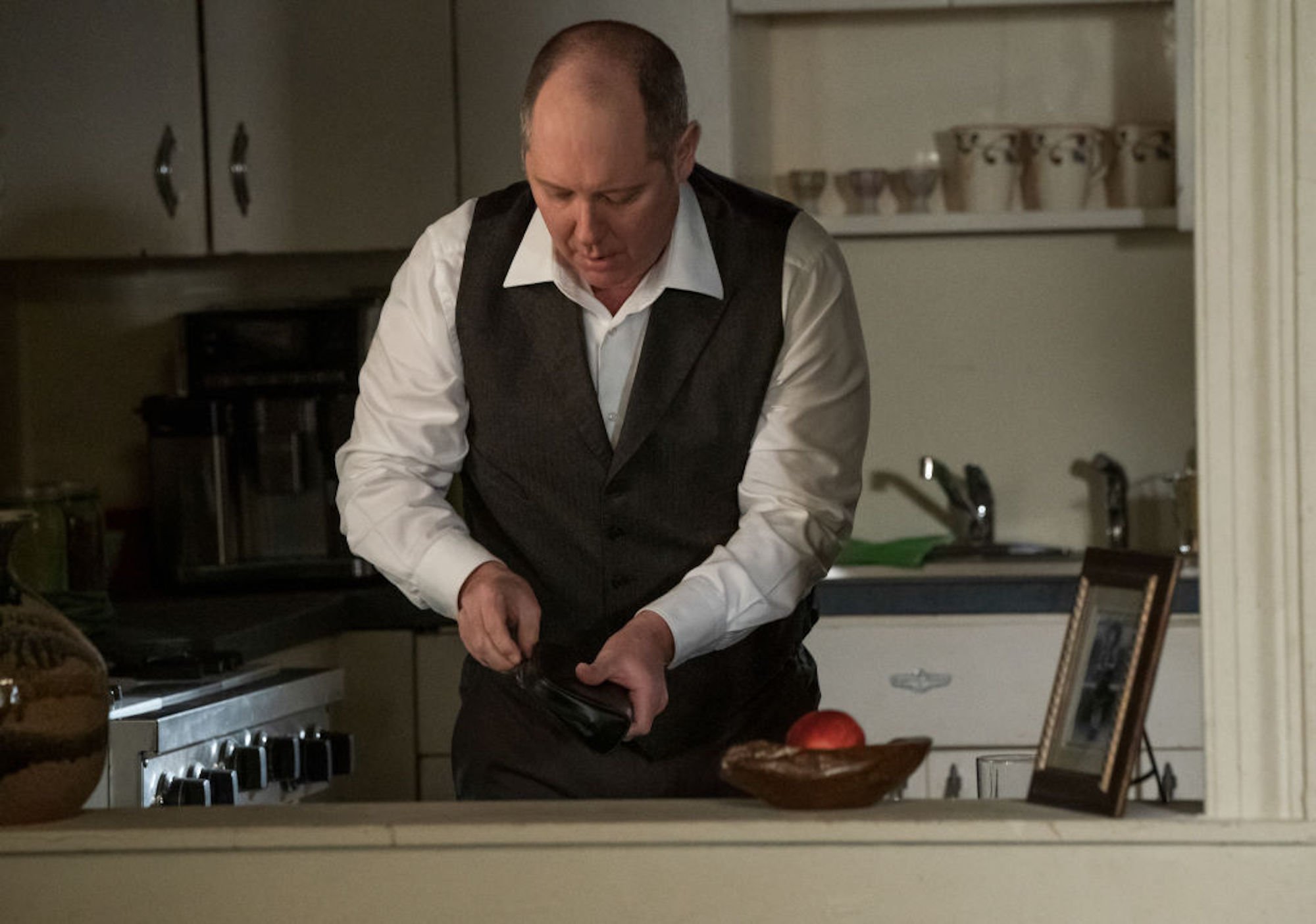 Acting as the criminal mastermind who has effortlessly escaped the FBI for more than 20 years, Spader's iconic Raymond 'Red' Reddington turns himself into the FBI and offers to provide a list of elite criminals in the process — on one condition, of course. Elizabeth Keen must be front and center on all the action, working alongside one of the Top 10 most wanted fugitives. 
Although viewers want to believe there's something warm and fuzzy beneath all those hats and witty catchphrases, there's a lot we don't know about the mysterious man — even eight seasons out with a ninth season confirmed.
There is one thing for sure. He's hot-headed and selfish, but Red cares for Liz like a daughter. Although, we still don't know why.
One 'The Blacklist' script at a time allowed him to 'feel what it felt like to be a viewer'
According to Collider, Spader enjoyed reading his scripts one by one to get the full experience of The Blacklist. It seems the charm of the show that so many fans are attracted to isn't lost on the leading actors. 
"The volume of material on a television show is so vast that it helps, in a way, if it's surprising from week to week.  I've never been a big TV watcher.  So, when I first started working on the series, I got to feel what it felt like to be a viewer," he said. "And then, I was so anticipatory about the next script that was going to come in, what direction we're going in, how the story might unfold, how the relationships might evolve, and what kind of mess we might be getting into next."
"With this show, it just seems like the possibilities are limitless," Spader continued. "It has an inherent surprise factor in just because you know so little, going in.  I like that aspect of it a great deal.  It's just more exciting and compelling, from an actor's point of view.  It's just a much more compelling job."
He's dedicated to the series but far from 'easygoing' on set
In an interview with Rolling Stone, co-stars confirmed what everyone else already guessed — and Spader admitted himself — the long-time mysterious star is not easygoing. In fact, he told the magazine, "I'm obsessive-compulsive. I have very, very strong obsessive-compulsive issues. I'm very particular."
"I rely on a certain routine," he continued. "It's very hard for me, you know? It makes you very addictive in behavior, because routine and ritual become entrenched. But in work, it manifests in obsessive attention to detail and fixation. It serves my work very well: Things don't slip by. But I'm not very easygoing."
William Shatner added that "he has all his own idiosyncrasies," and although he loves him, his idiosyncrasies could "become beyond annoyances" if you fell out of love with him. For instance, the Boston Legal star couldn't stand the sight of people eating around him or "watching people licking their fingers or spreading butter on a bagel."
In all honesty, it seems so fitting for the guy who would later become Raymond 'Red' Reddington, contributing some of himself to the major parts of the character. Easygoing or not, James Spader is without a doubt talented and even more — he's absolutely adored by his co-stars.