'The Blacklist': Why Megan Boone Said 'The Glamour Kind of Wears Off' When Making the Series
There doesn't seem to be a single soul who isn't talking about The Blacklist today, especially as we finish offseason eight and get into discussions about what might be in season nine — although we know who won't be in season nine by now.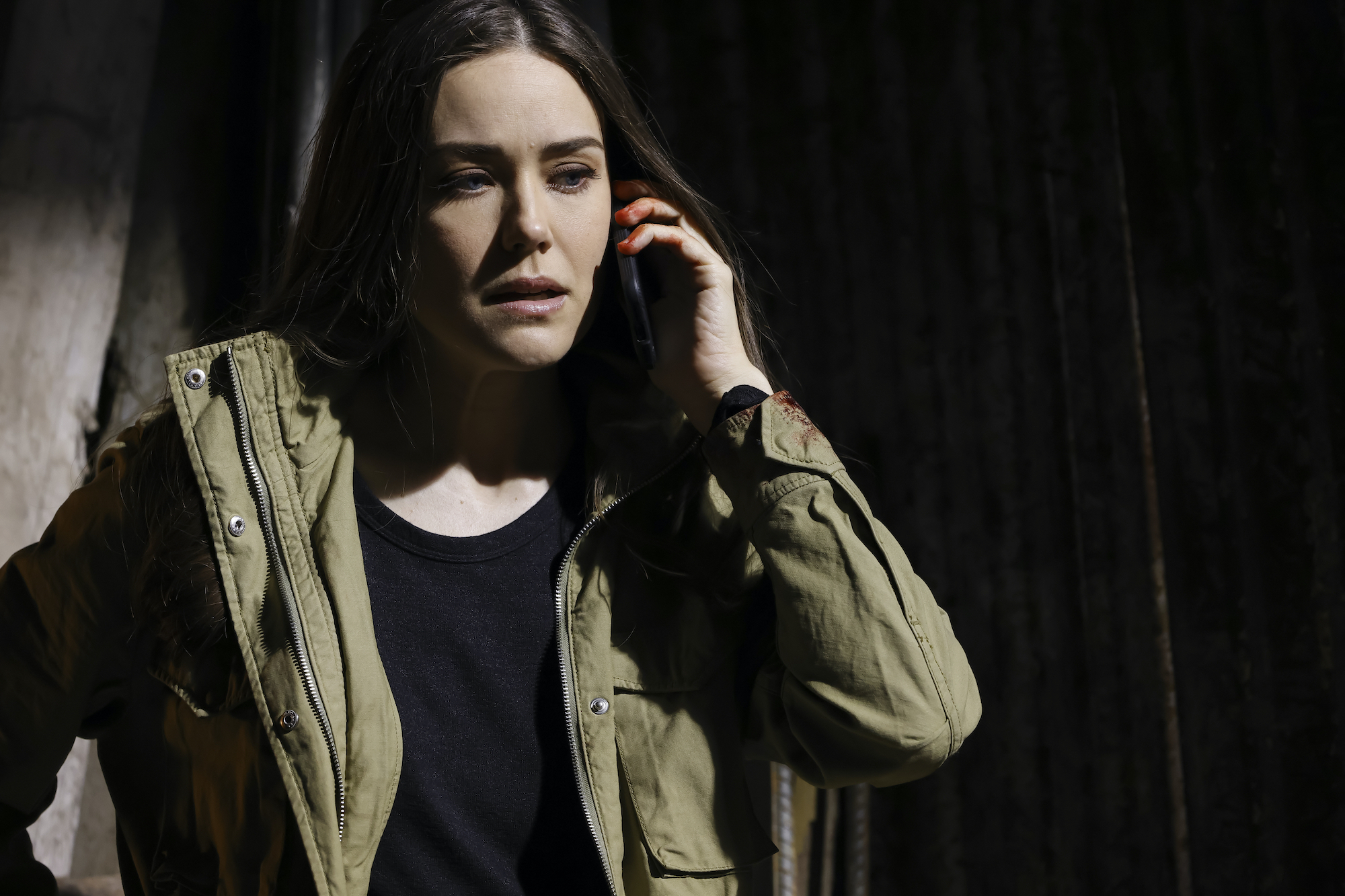 The long-time series, introduced by NBC almost 10 years ago, has collected a significant fan base over the years. We're often quick to think about the time we invested into The Blacklist but forget what it took out of the actors. For Megan Boone, in particular, one comment in an interview a few years ago may have actually predicted her recent exit. 
'Blacklist' has been running since 2013
Introducing America's most wanted criminal Raymond 'Red' Reddington (played by James Spader) and FBI profiler Agent Elizabeth 'Liz' Keen (played by Megan Boone) — The Blacklist viewers got a mixed tale about good and evil, with both characters dabbling in both sides.
With the help of Red and his criminal team, Liz tracks down and arrests criminals in all areas of the world for a range of crimes with her FBI team — made up of Donald Ressler, Aram Mojtabai, Samar Navabi(early on), Alina Park (later on), and led by Harold Cooper.
Together, they hunt a list of names (provided by Red), outing terrorists, politicians, presidents, and other powerful people. The plot twists are insane, the tension is high, and the answers we want most are still a mystery.
Boone gets candid about 'The Blacklist' and her role in the series
In an interview with KSDK's Heidi Glaus, Boone dives into what it takes to make the hit series, and she didn't anticipate just how much goes into it.
"I don't think people really know, I certainly didn't, what goes into making a one-hour drama it's kind of crazy … you see quick flashes. It's all edited together. It looks real slick and engaging, and we're in the middle of a snowbank for 12 hours some days, so the glamour kind of wears off at times."
The Hollywood star added, "I think I work more now than I used to be awake during the day." This comes after the reveal that one episode can take up to nine days of recording to complete.
It has been confirmed: Boone will not be back for season 9
The Blacklist was officially renewed for season 9 in January 2021, but fans aren't sure if it will be worth watching now that two major exits were recently announced: the show's creator Jon Bokenkamp and leading lady Megan Boone. 
Bokenkamp took to Twitter on June 24, 2021, to say his goodbyes, beginning his long list of farewells with the daunting "Dear Blacklisters:" before giving the heartbreaking news. Boone's farewell came just one day earlier on Instagram, starting with the warning, "Spoiler…"
After expressing what an incredible experience the show has been for her, Boone adds, "as her story ends, I am grateful, most of all for the people I shared this time with: my fellow cast members present and past, our incredible crew who carried every single day for all involved, and those of you we entertained." She finished her exit note with, "What a list. What a dream. Thank you all."
So, what happens to Liz? [SPOILER] 
When Liz and Red finally meet up, Liz intends to kill him and end his reign for good. In a plot twist of all plot twists (although fans saw it coming following her exit announcement), Liz dies instead. This begs the question… Is season 9 the last of it? Rumors suggest they're going to milk this show for everything it's worth.