'The Blacklist' Season 9: Either Red or Liz Keen Had to Go, Here's Why
Liz and Red have been the main characters in 'The Blacklist' since day 1. Liz died in the season 8 finale, but a major character death may have been just what was needed for 'The Blacklist' Season 9.
The Blacklist has returned for season 9, and fans have noticed the absence of a major player. Megan Boone announced her exit from the show in June 2021 and her character Liz Keen died in the season 8 finale. Many fans were shocked and disappointed that Boone left The Blacklist. However, for the show to continue into season 9, it actually makes sense for a main character to be killed off. If that main character was James Spader's Red, would anyone still be watching?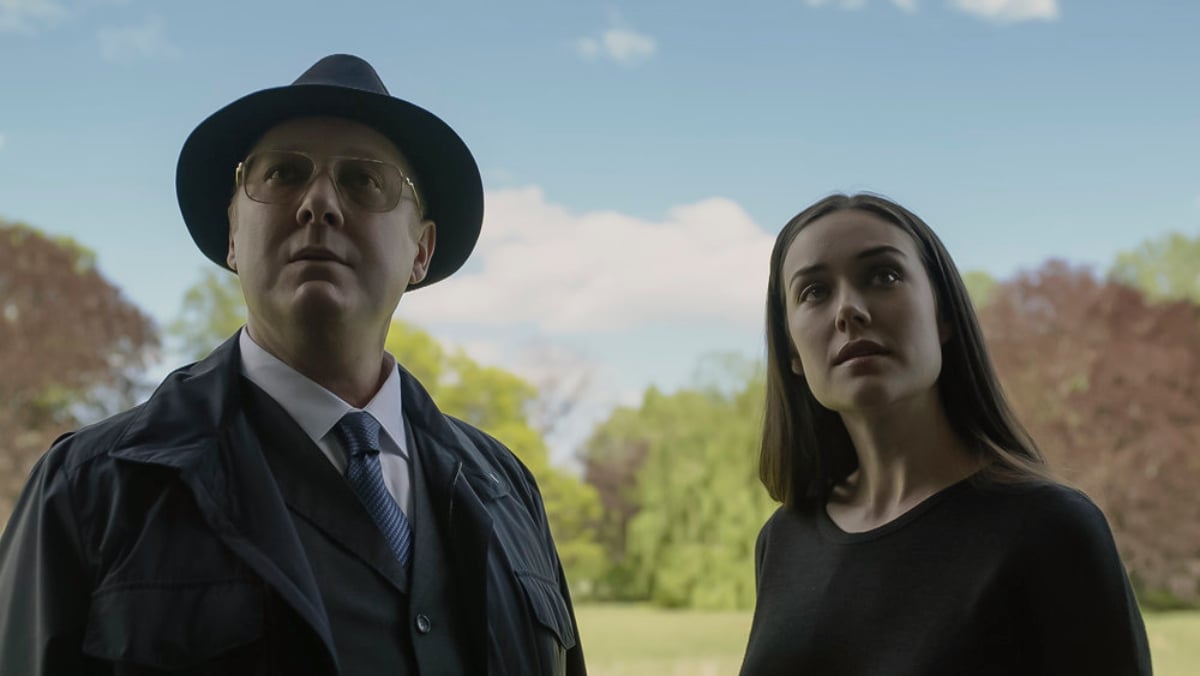 'The Blacklist' Season 9 needed to change directions
As with any show that has been on the air as long as The Blacklist, after a while, things begin to feel a bit repetitive. When The Blacklist began, it centered around the mystery of Red's interest in Liz. Viewers wanted to know why Red cared for Liz so much, and they enjoyed watching Red be himself and help catch criminals. However, after eight seasons, this storyline began to feel tired.
The Blacklist Season 8 finale all but confirmed Red's identity. Even if it didn't, that doesn't necessarily mean fans want this storyline to continue. Many fans have grown tired of the back and forth question of Red's identity and how it connects him to Liz. The storyline went on for far too long. The writers could have put an end to things by simply answering the question of Liz's identity, but without the death of a major character, would there be a compelling storyline for The Blacklist Season 9?
Why did 'The Blacklist' kill off Liz Keen?
For The Blacklist Season 9 to happen, either Red or Liz had to go. If Liz died it would end the back and forth dynamic between Liz and Red, yet still give incentive for the remaining characters. Red and the other members of the task force choose to continue to hunt down blacklister criminals in honor of Liz's memory.
The focus now seems to be shifting toward each individual character as a whole, and the grief they feel following Liz's death. The loss of the main character is allowing more focus on characters that are too often pushed to the background.
It would be naive not to recognize that killing off Liz also had a lot to do with Boone's decision to leave The Blacklist. However, Liz didn't necessarily have to die to no longer be seen on the show. Her death served as a major turning point for the series.
If Red had died this also could have forged a different path for The Blacklist Season 9. The season 8 finale teased how the show could have gone in this direction. Red was dying of a terminal illness. He planned for Liz to kill him and take over his criminal empire. If that had happened, season 9 could have followed Liz stepping into Red's place. But would anyone watch that?
Are ratings down for 'The Blacklist' Season 9?
It's no secret that Spader is a huge reason for fans to keep tuning in every week. To kill Red off would be to end the series, or at the very least, destroy its ratings. Killing off Liz might not have been such a crazy choice. The show has been steadily declining in ratings as each season progresses. However, The Blacklist Season 9 premiere actually earned higher ratings than the season 8 finale, according to The Wrap.
That's not to say that The Blacklist Season 9 is doing amazing in the rating department. However, it seems like as long as ratings are good enough, the show might keep going for another couple of seasons. The Blacklist has not yet been confirmed for anything past season 9.