'The Blacklist' Season 9: Release Date, Story Details, and Everything Else We Know
Article Highlights:
The Blacklist Season 9 premieres Thursday, Oct. 21.
The season 9 synopsis reveals Raymond Reddington is on the run.
Megan Boone and Jon Bokenkamp left last season but the rest of the cast will return.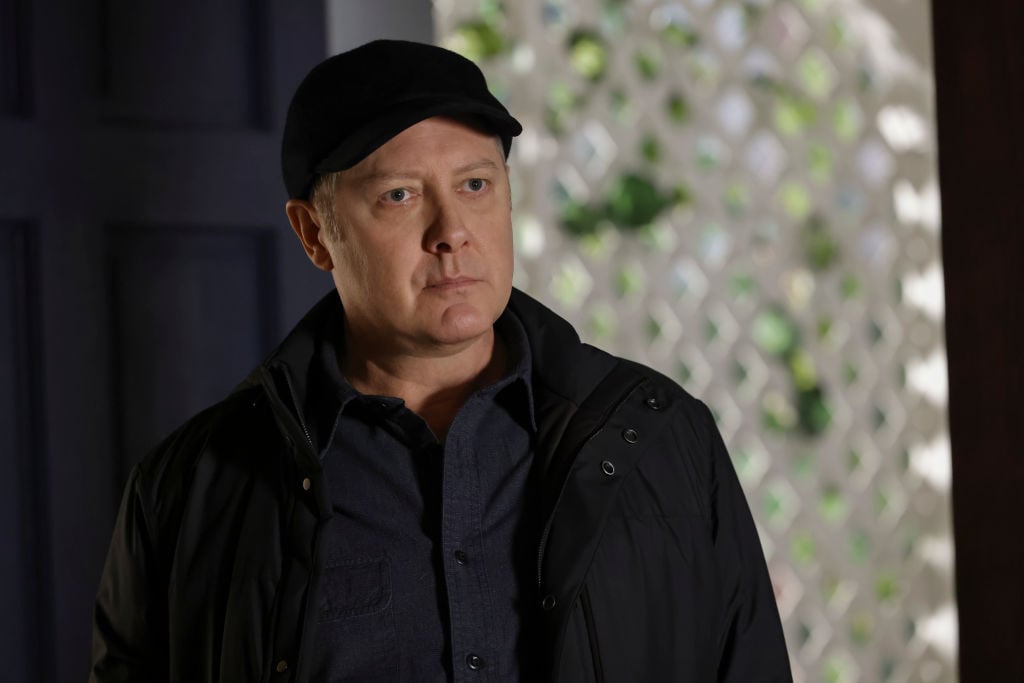 In a matter of mere weeks, The Blacklist returns to NBC on its new night. Thursday, Oct. 21 at 8:00 p.m. ET marks the season 9 premiere, which could boost the crime drama's ratings. Season 8 aired on Fridays with somewhat declining viewership. Only time will tell if the move helps or hurts the James Spader-led show.
The season 9 renewal came early in 2021 with no signs of slowing down. We won't know if season 10 is on the horizon until things get going for the upcoming season. However, showrunners previously stated they'd go on forever if possible.
What will 'The Blacklist' Season 9 be about?
Details about The Blacklist Season 9 premiere surfaced in recent days. According to NBC, here's where things pick back up.
"In the two years following the death of Elizabeth Keen, Raymond Reddington (James Spader) and the members of the FBI Task Force have disbanded – their lives now changed in unexpected ways and with Reddington's whereabouts unknown.

Finding themselves each at a crossroads, a common purpose compels them to renew their original mission: to take down dangerous, vicious and eccentric Blacklisters. In the process, they begin to uncover lethal adversaries, unimaginable conspiracies and surprising betrayals that will threaten alliances and spur vengeance for the past, led by the most devious criminal of them all – Raymond Reddington."

NBC
Photos reveal Harold Cooper (Harry Lennix) travels to Cuba to search for Raymond Reddington (Spader). Meanwhile, we've gotten a glimpse of a very disheveled Donald Ressler (Diego Klattenhoff). Other stars posted about filming include Hisham Tawfiq (who plays Dembe Zuma) and Deirdre Lovejoy (who plays Cynthia Panabaker).
As far as Reddington's terminal illness, we don't know how writers will explain the confirmed two-year time jump and whether he is on the mend or, as some have theorized, he'll be killed off by the end of the season, and that will mark the end of the series.
Casting for season 9 looks a little different
Returning to The Blacklist are Spader, Tawfiq, Klattenhoff, Lennix, Laura Sohn, and Amir Arison as cast regulars. Star Megan Boone will not return to reprise her role as former FBI profiler Elizabeth Keen. Boone announced her exit from the series hours before the season 8 finale aired.
"This experience, for me, has been an entire life inside of my own life," Boone said on Instagram. "These eight years playing Liz Keen have helped me better define the world and myself, as she set out to do the same… As her story ends, I am grateful, most of all, for the people I shared this time with my fellow cast members present and past, our incredible crew who carried every single day for all involved, and those of you we entertained."
Deadline reported that the decision was "made early on," and it was "mutual." Likewise, series creator Jon Bokenkamp has departed as well.
"I wanted to write you directly to let you know that I've made the difficult decision to leave The Blacklist," he tweeted one day after Boone's announcement. "I love this show with all of my heart, and it's been an incredible journey, but after eight years, I feel it's time for me to step out of my comfort zone, try something new, and explore a few of the other characters and stories that have been crawling around in my head."
Showrunner John Eisendrath will stay on to man the helm.
The Blacklist Season 9 premieres Thursday, Oct. 21 at 8:00 p.m. ET on NBC.