'The Blacklist' Season 9: Why Is James Spader Hidden Away From Fans?
Article Highlights:
The Blacklist is filming in New York now.
Fans think James Spader is hidden due to character transformation.
The Blacklist Season 9 premieres Oct. 21.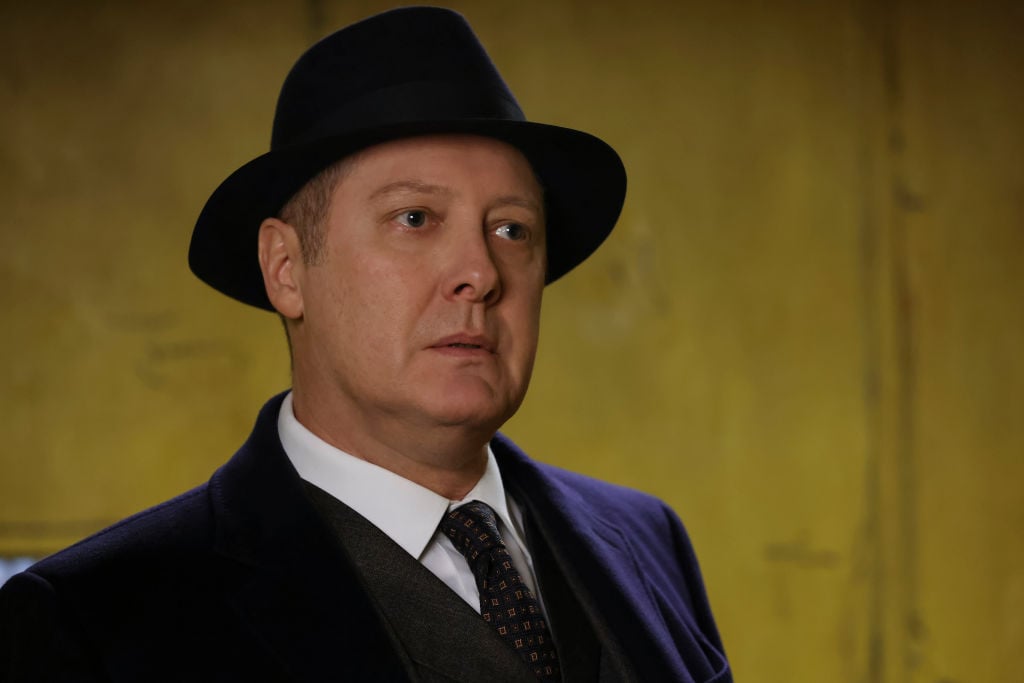 Now that The Blacklist Season 9 is filming, updates from behind-the-scenes are popping up by the day. Some super sleuths on the web have collected all the evidence about the first episode of the season. While recurring character Cynthis Panabaker (Deirdre Lovejoy) returns for a not-yet-known reason, Hisham Tawfiq (who plays Dembe Zuma) has a side gig-starring on Law & Order: SVU.
Amir Arison (who plays Aram Mojtabai) appears in a new Butterfinger commercial but is expected to return this season, while Diego Klattenhoff (who plays Donald Ressler) and Laura Sohn (who plays Alina Park) have already been caught on camera filming in a New York City park. Star Harry Lennix (who plays Harold Cooper) was also spotted. The only person yet to be seen is that of leading man James Spader.
Spader's character Raymond " Red " Reddington remains a mystery of all the information that's come out about the cast and crew since filming season 9 began, Spader's character Raymond "Red" Reddington remains a mystery. Some fans have a theory as to why this is — a possible character transformation.
"What do y'all think he will look like in season 9? Spader's willingness to physically change himself for a role combined with his character's mystery illness and the secrecy surrounding his appearance during filming so far makes me think that he will show up fit and healthy," this Redditor wrote.
Some think Reddington will return with a beard, while others believe it will be a significant change.
"I'm sure he will lose weight and look fit in real life, not that he didn't look quite dashing before, but because of his illness and grief over Liz, they will make him look malnourished and quite sick, not to mention disheveled due to deep depression," this person said.
Others, however, don't think there will be any change at all.
"Given the age of Spader, I would not expect a phenomenal change. In addition, in an interview after his 60th birthday, he stated that he was glad that his character was getting old and changed with him," this fan wrote.
"I doubt he's slimmed down drastically, if at all. The makeup artist may just be BSing. Maybe they'll just stick a scraggly wig on him; maybe he's grown a beard. All I know is I can't wait!!" another concurred.
'The Blacklist' returns Oct. 21
Despite everything we still don't know yet, we do know that Spader will return (obviously). With the absence of co-star Megan Boone (who played Liz Keen) and series creator Jon Bokenkamp, the season 9 storyline is underway. Even with the leak of a script for "The Skinner" and clues about what's to come, we still have no clue what to expect — especially with the confirmed two-year-time jump.
Whatever happens, we're rooting for you, Red.
The Blacklist returns on Thursday, Oct. to NBC.