'The Blacklist': What Is Creator Jon Bokenkamp's Net Worth and How Did He Get His Start?
NBC's The Blacklist was once the network's top-rated scripted series. While ratings have dipped, it remains a strong contender in the primetime lineup. Creator, Jon Bokenkamp, struck gold with James Spader's enigmatic portrayal of the FBI's 4th "Most Wanted" criminal, Raymond, "Red" Reddington. What is Bokenkamp's net worth and what allured him to creating the crime drama?
Jon Bokemkapm's early career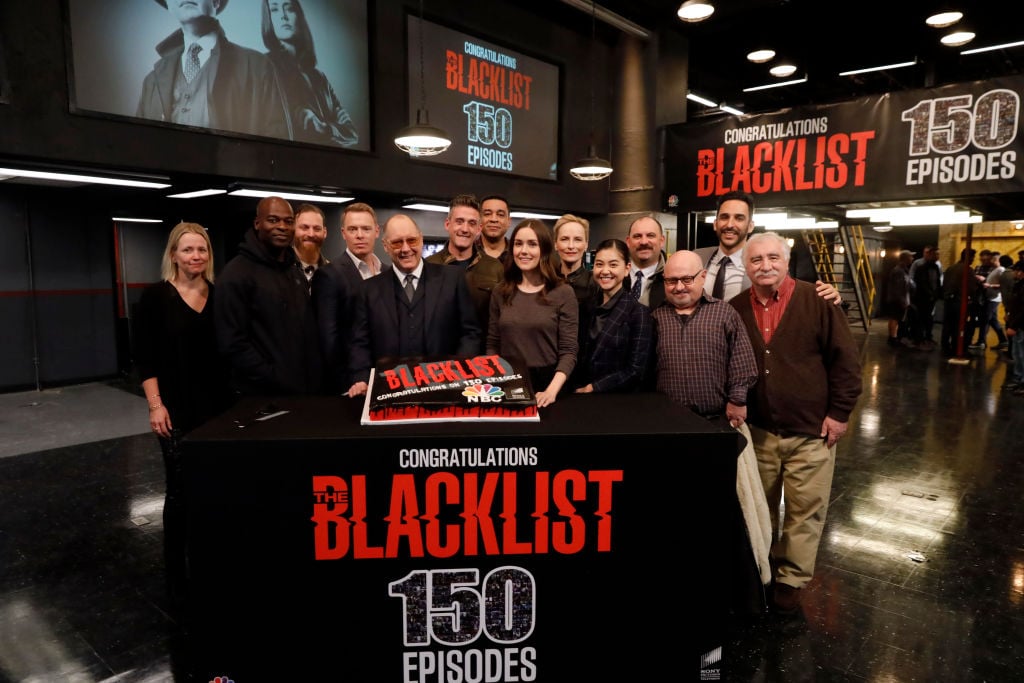 RELATED: Is 'The Blacklist' Based On True Events?
The name Jon Bokenkamp may not be as familiar as The Blacklist's leading man, James Spader, but Bokenkamp is just as talented. The man behind the NBC crime drama got his start in Kearney, Nebraska where he graduated Kearney High School before attending University at Nebraska Kearney.
Bokenkamp transferred to the University of Southern California School of Cinematic Arts with honors in 1995 and hasn't looked back since.
"UNK has been a big part of my life," Bokenkamp said. "My parents met there back when it was still Kearney State College. I took a few art classes there when I was in high school," Bokenkamp previously told UNK News.
A faculty member allowed Bokenkampt to "design an independent study course in the area," so he could pursue his passion.
"I ended up making a film with some classmates — which, in hindsight, was a terrible movie – but it encouraged me to explore," Bokenkamp said.
From there, a friend encouraged the young filmmaker to enter a script-writing contest — and he won. This led to Bokenkamp's agent and his first real project, which was a rewrite of The Exorcist.
Some of Bokenkamp's other projects include Bad Seed, The Call, Taking Lives, and Perfect Stranger. In 2013 Bokenkamp won the Hub Freedom Award, and in 2019, he was awarded an Honorary Doctorate in Musical Arts at his alma mater. The Blacklist is Bokenkamp's first big project.
The creation of 'The Blacklist'
RELATED: 'The Office': The Real Reason 'The Blacklist' Star James Spader Left Robert California Behind
Bokenkamp wrote the pilot episode of The Blacklist, which was shown at Comic-Con. In 2013, NBS ordered more episodes to conclude a full first season. Two months later, the network had enough faith to give the series a full 22-episode second season.
By 2017, a spinoff, The Blacklist: Redemption, aired but canceled soon after. Still, The original Blacklist is going strong. Showrunner/executive producer John Eisendrath previously revealed the inspiration for the series which came from a notorious, elusive criminal, as told to Collider.
The idea was kicked around to center a show that is about catching bad guys, but with a bad guy at the center of it. And that came about at around the same time that the real world criminal Whitey Bulger was found.  In fact, he's now on trial in Boston.  He was one of the FBI's Most Wanted Fugitives for 20 years and he was found living in Santa Monica, in an apartment. 

So, the idea was, "Well, what would happen if a man like Whitey Bulger himself in and said, 'I am here. I have some rules that I want you to follow, but if you follow them I will give you the names of people that I have worked with, during the 20 years that I have been a fugitive.'"  So, there was a real world influence that affected the shaping of the show that was already being thought about.  How can you put someone that you don't trust in the center of a show about trying to find criminals?  And here was an example in the real world of just such a person.  It was a fortuitous turn of events, where the idea for a show was being considered, and then here comes a real life story that helped give it some shape.

Collider
In May 2013, NBC stated that The Blacklist was the network's "highest-rated drama" in 10 years. Considering this is Bokenkamp's first big-time go in the industry, he's not doing too bad.
What is Bokenkamp's net worth?
RELATED: Is 'The Blacklist' Canceled or Renewed? The NBC Series Will Return for Season 8
According to Celebrity Net Worth, the married father of four is worth an estimated $25 million. Bokenkamp is an executive producer of The Blacklist and The Blacklist: Redemption, and has written, produced, and directed a few other projects such as the video documentary After Sunset: The Life & Times of the Drive-In Theater in 1995.
The Nebraska native also established The World Theatre Foundation and led fundraising efforts "to renovate a 92-year-old former vaudeville house in downtown Kearney," UKN reported. The Blacklist has been renewed for season 8.