'The Blair Witch Project': Where is Heather Donahue Now?
When The Blair Witch Project was released in 1999, a new cultural phenomenon was born with it. While the 1980s were the pinnacle of horror at the box office, the '90s did not fare as well. All of that changed when a little-known film with a tiny budget became the talk of the town in Hollywood. However, despite the film's success, the stars didn't necessarily see the fruits of their labors. One star, Heather Donahue, nearly fell off the grid.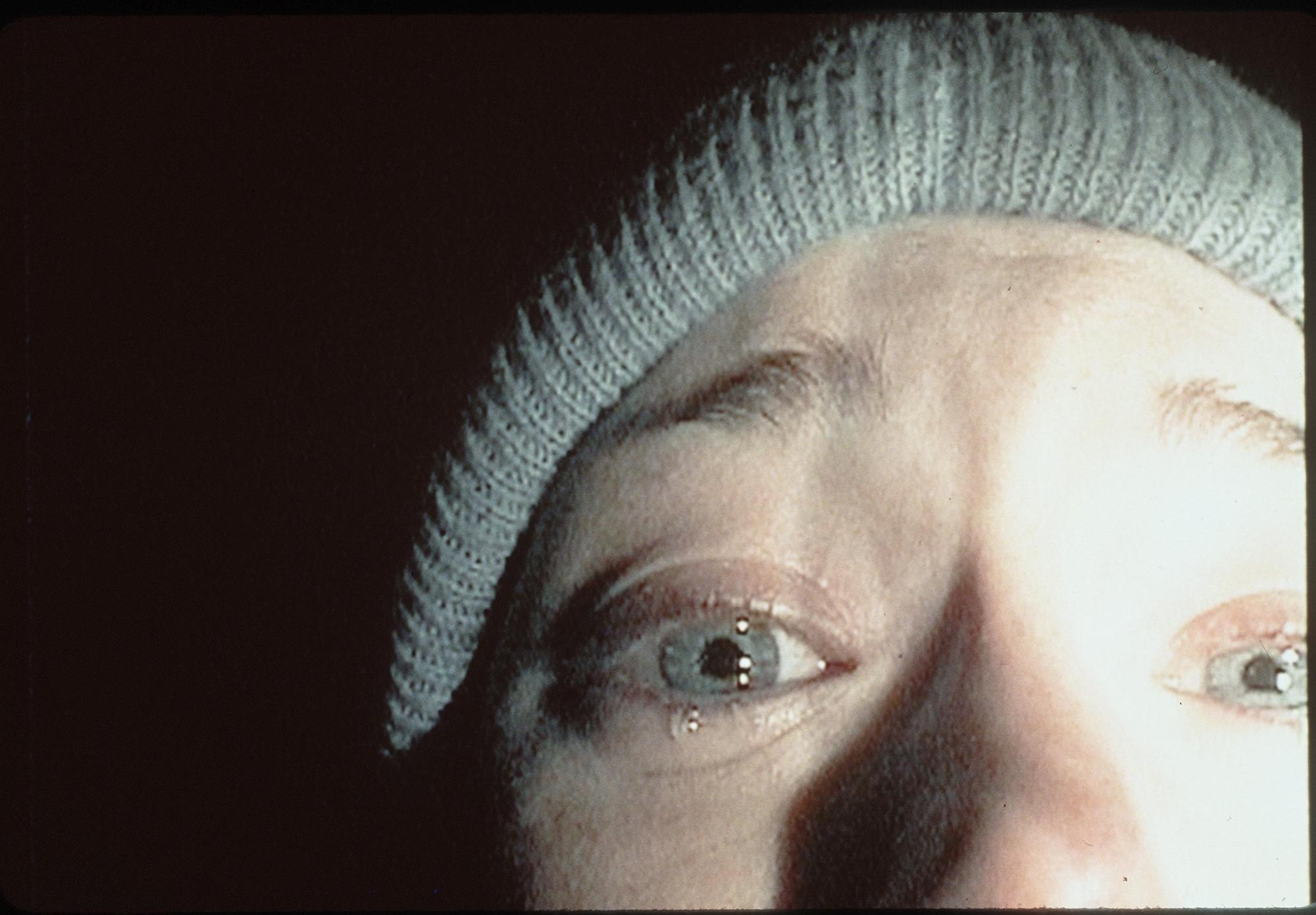 The Blair Witch Project
The Blair Witch Project was unlike any other horror movie in history. While other films had tried to do the found footage trope to varying levels of success, this film took it to another level. The film's three stars, Michael C. Williams, Joshua Leonard, and Michael C. Williams, were unknown actors who were tasked with not only improvising much of the movie but doing so while also being the unofficial crew. 
As most of the film takes place through a standard camcorder lens, the stars were out in the woods with little knowledge of what was about to appear ahead of them. Left on their own with several of the film's most iconic scenes being made up on the spot, one would think that the film spawned stars after such an audacious project.
Despite the film now being a multimedia entity, neither the stars nor the writers/directors got much further work out of the project. For starters, while the film is revolutionary when it comes to an early viral success, that didn't help those involved. Actors didn't go on tour, according to Vice, as the film tried to pass itself off as actual found footage and didn't want to ruin that facade with Jay Leno interviews.
While all three stars got further work, with some still getting work to this day, they never quite outgrew The Blair Witch Project. In Donahue's case, this eventually led to her leaving Hollywood altogether. 
Life after Blair Witch
RELATED: 'The Blair Witch Project' Nearly Had a Prequel — Could It Still Happen?
Save for some nearly unnoticeable work before the movie, Blair Witch was Donahue's first acting role in a motion picture, according to IMDb. It immediately spawned more work for the actor, but not as much as one would think, given the franchise's overall success. After starring roles in films like Boys and Girls and Home Field Advantage, Donahue was already fading when the movie was barely two years old. 
Her most significant role after Blair Witch came in 2002's Taken, a SyFy channel original miniseries produced by Steven Spielberg. After that, Donahue only appeared in four more movies and series, including a guest spot in the early years of It's Always Sunny in Philadelphia. With few job prospects, Donahue set her ambitions higher. She started growing marijuana and became quite successful while doing so. She recently spoke about her life after the role that defined her. 
What is Donahue up to now?
Taking a break from the marijuana field, Donahue sat down with The Week to discuss the impact that Blair Witch had on her life. While many people grow to loathe the roles that define them as actors, Donahue looks at it differently. 
"If I had a time machine I would do it again," she told the publication. "But I wouldn't do it again now. As that young girl who really, really wants to have a big experience, I would definitely still do it. But now, as a 40-year-old woman, there's no way anything about that life holds interest for me."
She loved that it gave her the opportunities it did and regretted that it never let her shine inside the spotlight. Even despite its success, Donahue got some backlash from the role, including a Golden Raspberry nomination for worst actress. This aspect of her fame stung. She spoke about it in detail.
"It's a little bit like you were a cancer survivor, in a way," Donahue told The Week. "Maybe, like, a light, smaller skin-type cancer. And now you have the scar, and wow: Wasn't that great that you've survived it, and you've come through the other side? But you definitely don't want to do it again. […] It has informed my entire adult life."
The regret doesn't run too deep, although Donahue acknowledges some things she would do differently now. "I don't know my life without it, you know what I mean?" she said. "I don't know my own name without it. If I have a regret about the entire thing, I definitely would not have used my real name."
Whatever the case may be, Donahue isn't entirely out of Hollywood. She is set to star in the upcoming Go West, her first role in 12 years. Whether this marks a comeback remains to be seen, but Donahue's story remains a blessing and a curse after 20 years. Thankfully, she has an even-keeled way of looking at its impact on her life.