'The Blind Side': Did Sandra Bullock Portray the Real Leigh Anne Tuohy Accurately?
The Blind Side, the 2009 film starring Sandra Bullock and Quinton Aaron, tells the real story of Leigh Anne Tuohy, who gave a home to a young football player named Michael Oher. What did Tuohy think of Bullock's Oscar-winning portrayal of her in the movie The Blind Side?
The real woman behind the 2009 movie 'The Blind Side' explains how Sandra Bullock got cast
In an interview with Deseret News, the interviewer asked Tuohy if the rumors were true that Bullock declined the starring role in The Blind Side multiple times.
"She didn't turn it down three times," Tuohy said. However, the character wasn't initially intended for Bullock. Tuohy continued:
My part was completely written for Julia Roberts by 20th Century Fox. She was locked, she was loaded, everything was great. We were on G waiting for O. At some point, she realized that there was a time constraint in this because John Lee [Hancock] was very specific of how he wanted to film The Blind Side. She'd already had two commitments, and she could not fit that time frame and they worked, they tried to juggle and it just didn't happen.
After that, the movie sort of went into limbo.
"The Blind Side sat in the garbage can for, I don't know, six to eight months," Tuohy told Deseret News. After "Warner Brothers picked it up," several actors read for the lead role, including Reese Witherspoon. Still, many turned it down.
When Bullock was up for the role, Tuohy recalls the actor feeling: "I don't think I want to do that, they're a conservative Christian family."
However, the writer and director of The Blind Side told Bullock: "I've been around them, I think you need to meet them. That's their life. They don't impose that on other people." So, Bullock followed the filmmaker's advice — she went to Tuohy's house to meet the whole family.
Leigh Anne Tuohy says Bullock came to 'hang out' at her house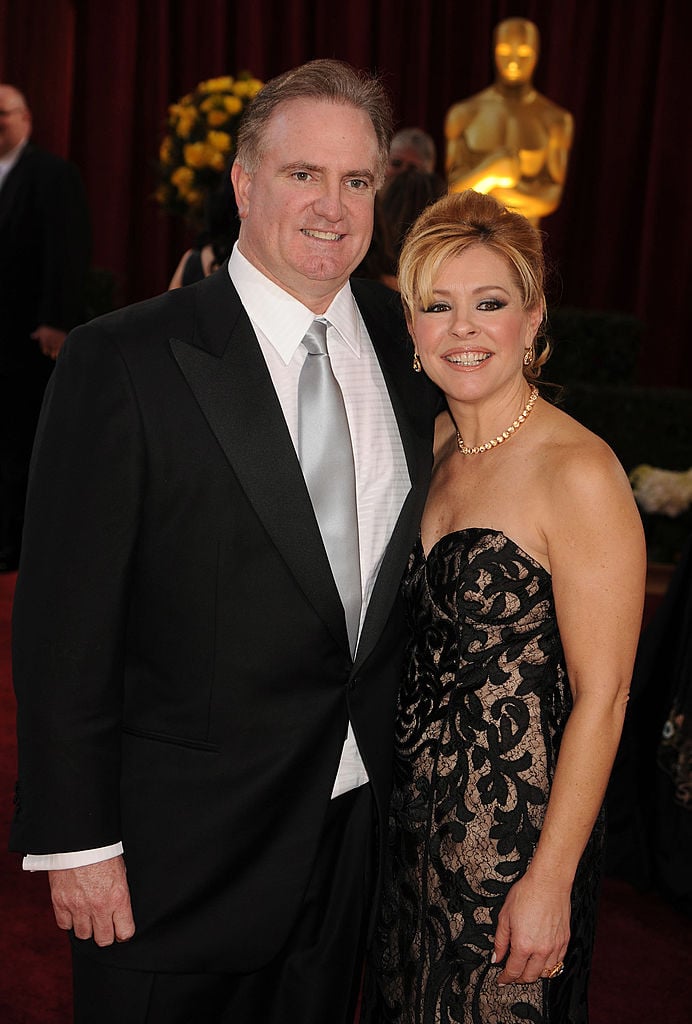 RELATED: 'The Blind Side': What the 2009 Movie Got Wrong About the Real Story
"So she came and hung out," Tuohy said of Bullock. "We spent days together and I didn't know that this was a tryout. I didn't know she was investigating." But, Tuohy's ignorance on the real purpose of Bullock's visit meant that she was just herself. And, it seems that for Bullock, it all clicked.
For her part, Tuohy wasn't offended by the secret "tryout."
"I think that she looked at it was like, 'I gotta make sure that this fits me and that I can pull it off,'" she explained. However, did Tuohy think Bullock pulled off her character in The Blind Side?
'The Blind Side' star Sandra Bullock got serious about her character
"It was amazing," Tuohy gushed of Bullock's performance in The Blind Side. "I mean, she wore my same makeup, fingernail polish, my clothing."
Tuohy couldn't believe just how many fine details Bullock wanted to get right.
"She would go through my stuff," she said. "I was like, 'Sandy, no one knows this, get over it.' But she's a perfectionist."
No doubt, Bullock's precise attention to detail paid off; she won an Oscar for her role in The Blind Side. Even Tuohy's children couldn't believe Bullock's transformation.
"When the movie was over the kids were like … 'There's two of them running around,'" Tuohy told Deseret News. "She nailed it that much."