The 'Blue Bloods' Cast Has a Family Dinner Tradition That Isn't Normally Filmed
The Reagans on Blue Bloods have a family tradition of having dinner together every week. But the cast has their own traditions that fans are still learning about. Donnie Wahlberg revealed one of their traditions that aren't normally filmed to fans during their virtual family dinner.
The Reagans have family dinner in every episode of 'Blue Bloods'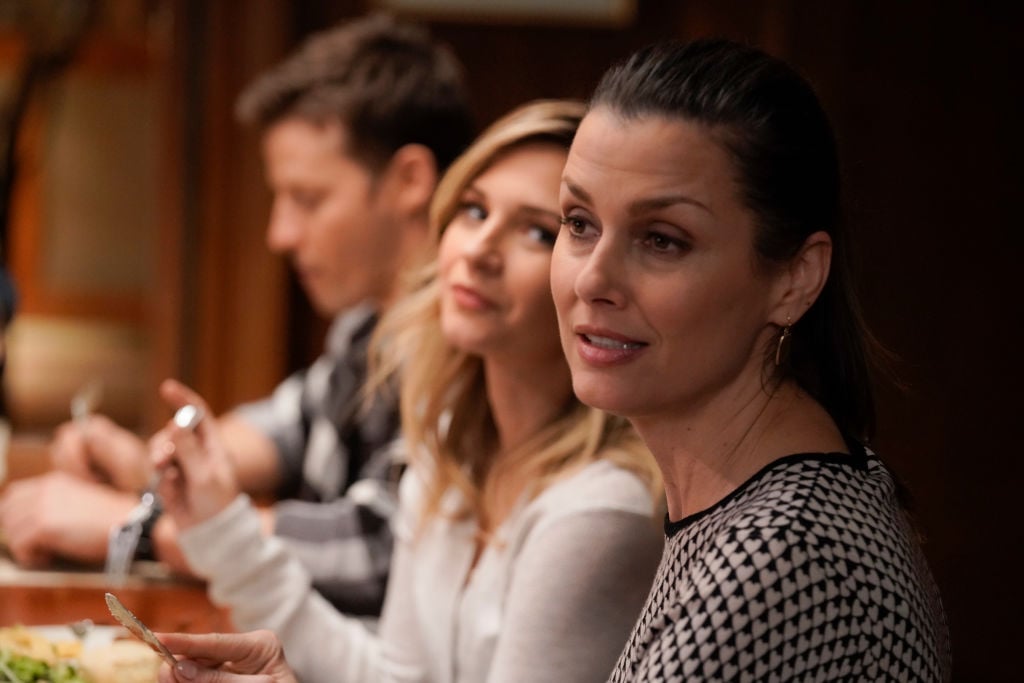 Fans love that every episode of Blue Bloods shows the Reagan family coming together for family dinner. Jamie (Will Estes) told Eddie (Vanessa Ray) the origin of this tradition in an episode.
"Because my grandmother grew up poor in a small town in Ireland. She was the oldest of 12 kids and there was never enough to eat," he told her. "She moved to New York to make money. She met my grandpa and when they got married she promised herself that they would always have more than enough to eat. Family dinner was just her way of proudly proving that every week."
The dinners help the family members get things off their chest to other people who work in law enforcement. The cast has talked about what it's really like to film those scenes.
The scenes help bring the cast together
Most of the characters of Blue Bloods don't actually work together so the dinner scenes are the only chance for many of them to be together. Bridget Moynahan, who plays Erin Reagan, talked about this with Country Living.
"It's that one event every episode that we get together, and in-between scenes we're catching up on each other's lives," Moynahan said. "So that family dinner provides that social life for the cast every single week. It's like a built-in date. It's already prescheduled for us!"
She talked about the significance of the cast being there for each other throughout the run of the show. "We've had deaths and surgeries and births and marriages," Moynahan continued. "We've all gone through major life moments together and shared these moments as a family together over the years. So it really feels like home on and off screen."
They celebrate cast birthdays at the table
The cast of the show gathered online for a virtual family dinner on April 28. A shared video from the event showed Wahlberg explaining a cast tradition to fans.
"There's a tradition on Blue Bloods that we've done over the years, which probably nobody outside of Blue Bloods would know about. But we like to celebrate birthdays at the dinner table and today we actually have a birthday," he said.
That would be Moynahan's birthday. Sami Gayle, who plays Nicki, revealed that she had a 10-layer cake for the event. The cast sang "Happy Birthday" to Moynahan and she blew out her candle.
The event didn't just include the usual cast members who would be at the Reagan family table. Tony Terraciano, who plays Jack Reagan, returned for the event. It also included Marisa Ramirez, who plays Maria Baez; Steve Schirripa, who plays Anthony Abetemarco; Abigail Hawk, who plays Abigail Baker; and producer Kevin Wade.