'The Bold and the Beautiful': 3 Couples Who Will Break up in 2022
'The Bold and the Beautiful' loves to create shakeups in the romance department, and 2022 isn't looking good for these current couples.
The Bold and the Beautiful has created many famous couples. Since 1987, viewers have tuned in to watch the epic love stories of duos such as Brooke Logan (Katherine Kelly Lang) and Ridge Forrester (Thorsten Kaye). As fans know, not every relationship is perfect, and a few lovers are currently experiencing problems. Here are three couples who may call it quits this year.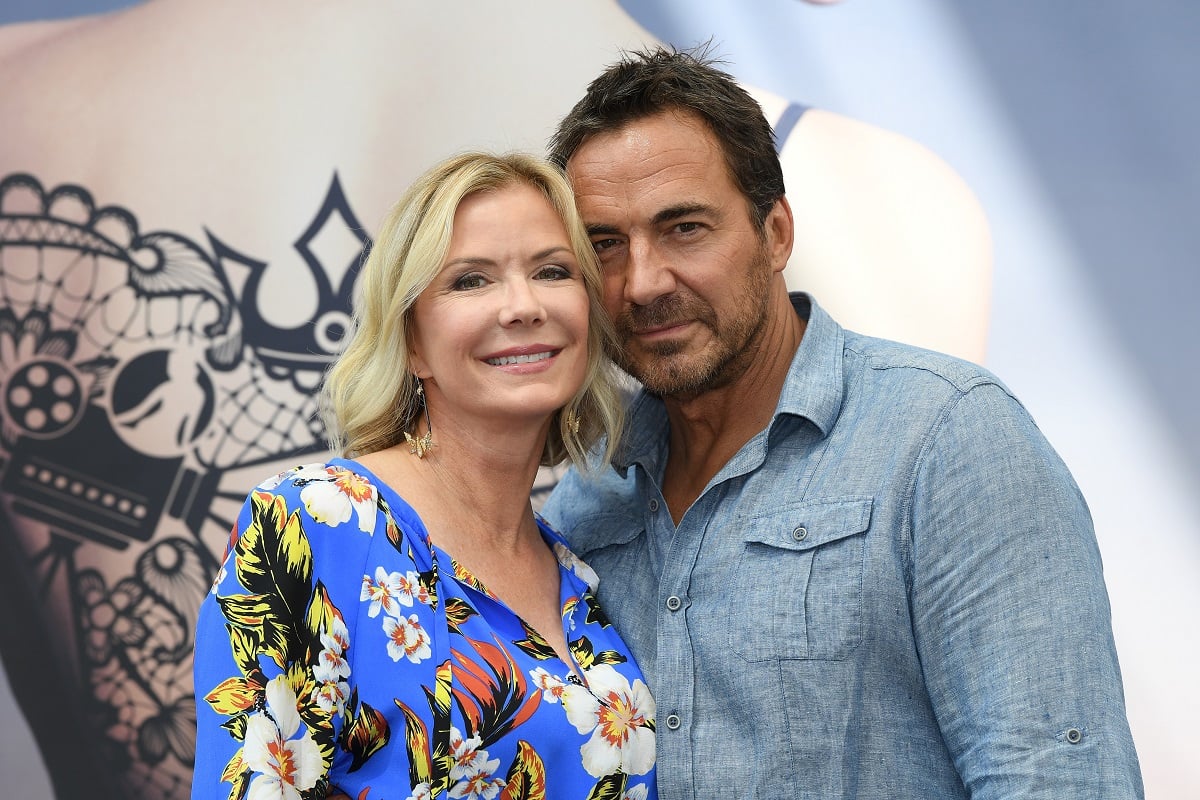 'The Bold and the Beautiful' couple Brooke Logan and Ridge Forrester split again
Brooke and Ridge are considered The Bold and the Beautiful's super-couple. Their famous love story has spanned 34 years and includes many happy moments along with plenty of tears. 2022 is already getting off to a bad start for the couple.
While Ridge was out of town on New Year's Eve, Brooke got drunk and kissed Deacon Sharpe (Sean Kanan). Ridge and Brooke's marriage has been strained ever since Deacon's return, and their problems will increase if he learns of their kiss. Brooke's struggling to keep her secret, which won't be quiet for much longer.
Unbeknownst to Brooke, Douglas Forrester (Henry Joseph Samiri) witnessed her liplock. It's only a matter of time before Douglas' secret reaches his grandpa. Brooke's betrayal will be the breaking point for Ridge, who'll soon be seeking comfort from his ex-wife Taylor Hayes (Krista Allen).
Paris Buckingham dumps Zende Dominguez
Paris Buckingham (Diamond White) and Zende Dominguez (Delon de Metz) are The Bold and the Beautiful's young couple. Since Paris' arrival in November 2020, Zende has fallen head over heels in love with the model. However, Paris doesn't feel the same way about Zende.
Throughout their relationship, Paris became infatuated with Dr. John "Finn" Finnegan (Tanner Novlan) and Thomas Forrester (Matthew Atkinson). However, she never acted on her feelings toward the men. Now, Paris has her sights set on another man, Carter Walton (Lawrence Saint-Victor). Hours after rejecting Zende's marriage proposal, Paris kissed Carter.
While Zende is plotting to win back Paris, she's putting the moves on Carter. When Zende discovers the truth about his girlfriend and his friend, the fashion designer will be heartbroken.
More drama for Hope Logan and Liam Spencer
Brooke and Ridge aren't the only The Bold and the Beautiful couple affected by Deacon's return. When Deacon came back in October 2021, Hope Logan (Annika Noelle) was adamant about giving her father a second chance. Hope's husband, Liam Spencer (Scott Clifton), disagreed with her decision, which led to tension in their marriage.
Since then, everything's been quiet in their household, but that might change due to recent events. After learning of Deacon and Brooke's drunken kiss, Liam's distrust in his father-in-law will increase. He'll again try to convince Hope to remove Deacon from their lives, but she won't budge.
As fans know, Liam runs back to his ex-wife Steffy Forrester (Jacqueline MacInnes Wood) whenever a problem arises with Hope. The show has been teasing a love quadrangle with Hope, Liam, Steffy, and Finn, and it might come to fruition in 2022.