'The Bold and the Beautiful': 3 Reasons Why Bridget Should Return
'The Bold and the Beautiful' is revisiting history with Brooke Logan and Deacon Sharpe's affair. The pair's romance is one of the most shocking in the show's history. With Brooke and Deacon possibly reigniting their relationship, many fans are excited. But to add more drama, the show should bring back Bridget Forrester.
Bridget Forrester (Ashley Jones) is a The Bold and the Beautiful legacy character. As the daughter of Eric Forrester (John McCook) and Brooke Logan (Katherine Kelly Lang), she's experienced plenty of drama. While Bridget is currently living in New York, it's time for her to return to Los Angeles permanently. Here are three reasons why Bridget should come home.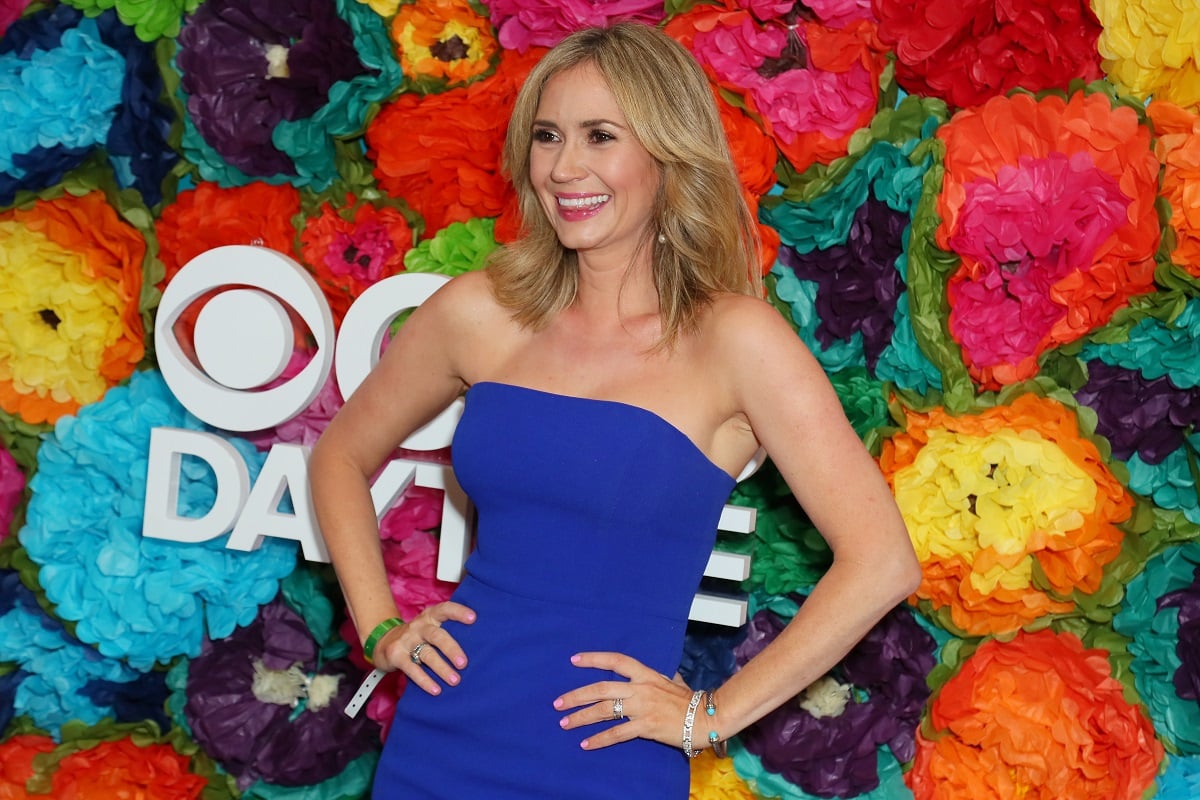 'The Bold and the Beautiful' Bridget Forrester faces her unresolved feelings for Deacon Sharpe
Recently, Deacon Sharpe (Sean Kanan) returned to The Bold and the Beautiful. Many fans wonder if his ex-wife will soon show up. Deacon mentioned that he wrote to Bridget while in prison but never heard from her. Given that Deacon broke her heart, it's understandable why Bridget doesn't want anything to do with him.
Deacon was Bridget's first husband, and she was head over heels in love with him. Although Deacon cared for Bridget, he broke her heart by cheating with Brooke. After discovering the truth, Bridget angrily confronted her husband and declared their marriage was over.
Following their split, a possible reunion was foreshadowed but never occurred. Although both of them have moved on, one must wonder how Bridget feels about her ex-husband? Does she still carry a torch for him? Or are her feelings of anger and resentment still lingering?
Bridget Forrester relives the ultimate betrayal
Bridget always had a close relationship with her mother, but that was shattered when Brooke committed the biggest betrayal of her life. Brooke knew sleeping with her daughter's husband was wrong, but she couldn't resist Deacon. Their affair became more complicated when Brooke discovered she was pregnant with Hope Logan (Annika Noelle).
Brooke tried to cover up her secret by marrying Whip Jones (Rick Hearst); however, her plot failed. After overhearing Brooke and Deacon talk about their affair, Bridget angrily confronts her mother. Bridget and Brooke were estranged for a while, but eventually, they repaired their relationship. However, deep down, the heartache from Brooke's betrayal still lingers.
With Brooke and Deacon possibly reigniting their torrid affair, Bridget will be reliving the worst moment of her life. Seeing the two together again will undoubtedly open old wounds for Bridget. Once again, her relationship with Brooke will be fractured thanks to Deacon.
Supporting her sister Hope Logan
One person who's stuck in the latest mess revolving around Brooke and Deacon is Hope. Hope is the one who brought Deacon back into their lives. Hope wants a chance to reconnect with her dad, yet she'll be in for a shock when her parents reunite.
Of course, Hope will be upset about Brooke and Deacon's reunion. She'll question whether Deacon came back for her or sink his hooks into Brooke again. She'll also feel anger toward her mother, whom she believes wanted Deacon around for herself. The fashion designer will feel a whirlwind of emotions and need a big support system.
That's where older sister Bridget comes into the picture. Bridget knows firsthand what it's like to be let down by people she loves and trusts. With Bridget's guidance, Hope can figure out how to navigate the current situation with Brooke and Deacon.
There are many possible storylines for Bridget's return to The Bold and the Beautiful. Fans have wanted her to return for a while and now is the perfect opportunity. As one Reddit user wrote, "She needs to come back and talk so sense into Brooke and Hope about Deacon."