'The Bold and the Beautiful': 3 of the Worst Couples From the Soap Opera
'The Bold and the Beautiful' is famous for creating popular super-couples, however, every once in a while they have a pairing that falls flat.
The Bold and the Beautiful is famous for its iconic couples. Since 1987 the show has brought viewers the love stories of famous duos like Brooke Logan (Katherine Kelly Lang) and Ridge Forrester (Thorsten Kaye). Yet, the writers have pulled some doozies for romance pairings. Let's take a look at a few of the worst couples.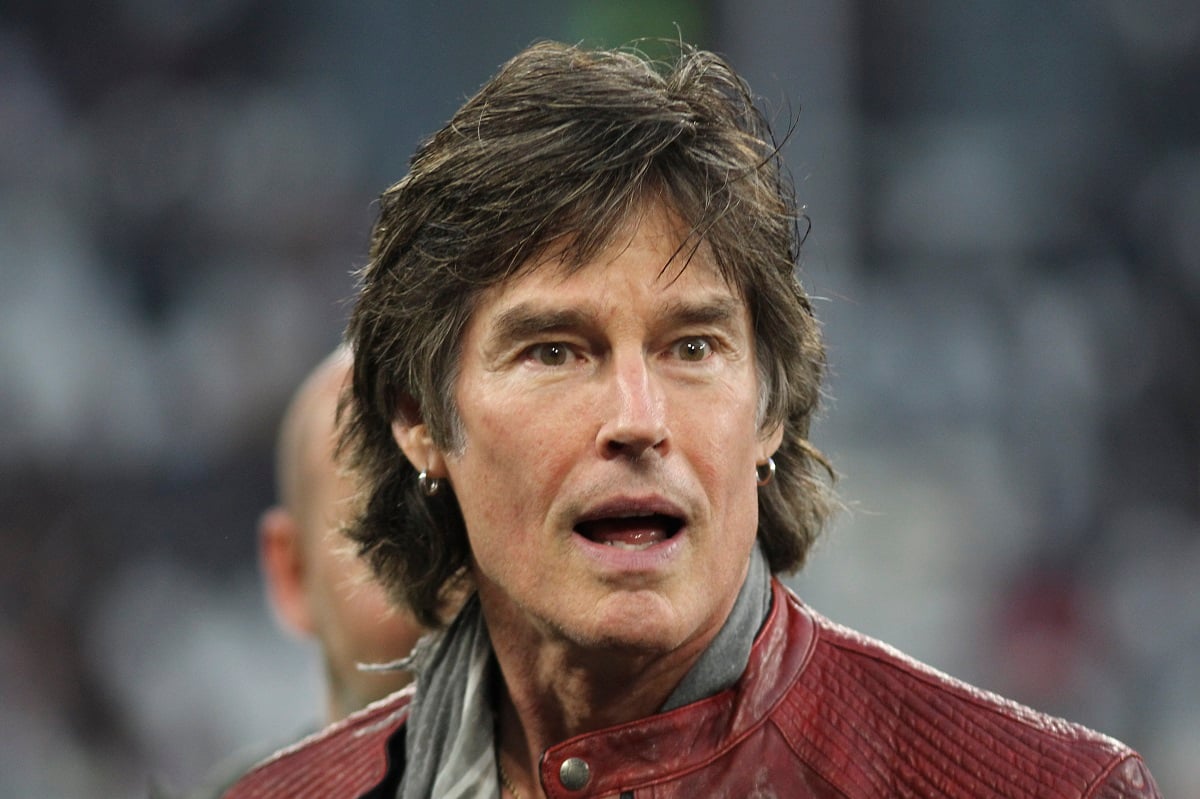 'The Bold and the Beautiful' toyed with making Ridge Forrester and Bridget Forrester a couple
Most of The Bold and the Beautiful fans agree that Ridge and Bridget Forrester (Ashley Jones) is the worst couple in history. Everything about this pairing was revolting from the beginning. Bridget grew up thinking Ridge was her dad when Eric Forrester (John McCook).
Ridge was a protective half-brother and stepfather to Bridget. When Bridget reached adulthood, their bond took a different turn. In 2003, Bridget learned that Ridge's biological father was Massimo Marone (Joseph Mascolo), thus making her and him not blood-related.
Bridget began having romantic feelings for her former brother, who felt the same attraction. Their romance never went another farther than a kiss, yet it was enough to get the Forrester family and fans riled.
Taylor Hayes and Rick Forrester
Taylor Hayes (Krista Allen) is Brooke's longtime rival on The Bold and the Beautiful. Ridge is often at the center of their quarrels, but in 2008 they fought over another man. Taylor began a romantic relationship with Brooke's son Rick Forrester (Jacob Young). Of course, Brooke disapproved of the relationship, which added more tension to her and Taylor's battle.
While Taylor and Rick's relationship created plenty of drama, it was wrong on so many levels. One reason is that months before getting together with Taylor, Rick dated her daughter Phoebe Forrester (MacKenzie Mauzy). Taylor and Rick's romance doesn't last long and ends when she reveals she still loves Ridge.
Wyatt Spencer and Flo Fulton
The Bold and the Beautiful hunk Wyatt Spencer (Darin Brooks) is a fan favorite who has chemistry with any woman. Wyatt's main romances have been with Hope Logan (Annika Noelle), Ivy Forrester (Ashleigh Brewer), and Sally Spectra (Courtney Hope). However, his next love interest Flo Fulton (Katrina Bowden), proved to be one of the show's worst couples.
Wyatt and Flo are former high-school sweethearts who reunite when she comes to Los Angeles. However, Wyatt breaks up with Flo after learning she participated in the baby switch with Beth Spencer (Madeline Valdez). Yet, after Flo was redeemed, Wyatt dumped Sally for the blonde beauty.
While the show pushed Wyatt and Flo as their new couple, fans could get behind them. The lack of chemistry and running Sally to make Flo a good girl didn't go well with viewers. Fans discussed their disappointment in the Wyatt and Flo pairing on a Reddit thread. "I will never understand why they went with Flo over Sally," wrote one user.