'The Bold and the Beautiful': 4 of the Biggest Hypocritical Characters
'The Bold and the Beautiful' characters love to judge other people for their mistakes, yet forget about their own misdeeds.
The Bold and the Beautiful has created many iconic characters. From Stephanie Forrester (Susan Flannery) to Quinn Fuller (Rena Sofer), these players have garnered a love-hate relationship with most fans. One of the biggest pet peeves from viewers is the hypocritical attitudes of the characters. Let's look at the four of the soap opera's hypocrites.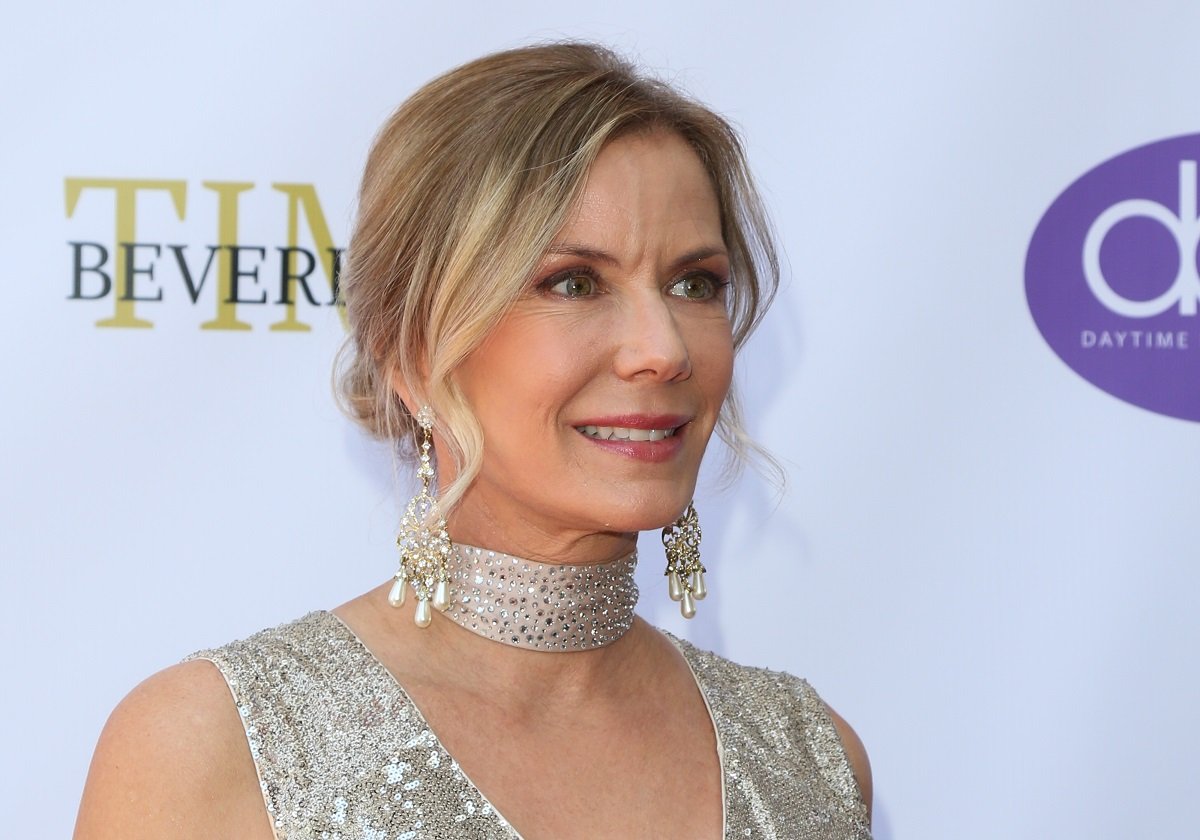 'The Bold and the Beautiful' Brooke Logan is the show's biggest hypocrite
Most of The Bold and The Beautiful fans will put Brooke Logan (Katherine Kelly Lang) as number one when it comes to hypocrites. In recent years, viewers have noticed Brooke becoming judgemental, mainly toward Quinn and Steffy Forrester (Jacqueline MacInnes Wood). Brooke didn't waste any opportunity in criticizing Quinn for cheating on Eric Forrester (John McCook). She's also been vocal about Steffy interfering in Hope Logan's (Annika Noelle) marriage.
Yet, Brooke fails to remember how she caused others heartache. Brooke cheated on Eric during their marriage, and she also constantly interfered in Ridge Forrester's (Thorsten Kaye) and Taylor Hayes' (Krista Allen) relationship. Brooke's criticism of others has caused a few fans to turn against her.
Viewers discussed their dislike of Brooke's sanctimonious attitude on a Reddit thread. "She's so critical of other people for doing things that are very similar to things she's done and will almost certainly do again," wrote one fan.
Ridge Forrester caused plenty of heartache
Brooke's attraction to Ridge might be attributed to their similarities. Like his wife, The Bold and the Beautiful fashion designer is also a hypocrite. Ridge's hypocritical attitude has been in full force in his relationships for the past 34 years.
Ridge is quick to judge Brooke and Taylor over little stuff like kissing other men. However, he seems to forget he caused the women many heartaches. Ridge tends to be unfaithful and has cheated on his wives many times. His hypocrisy is about to shine again when he learns of Brooke and Deacon Sharpe's (Sean Kanan) kiss.
Steffy Forrester is like her namesake
Steffy is The Bold and the Beautiful's top leading lady and has a large fan base. However, recently Steffy's attitude toward Brooke is turning most fans off. Steffy is proving she's like her grandmother with her judgment of Brooke.
After learning about Brooke and Deacon's kiss, Steffy uses the information to break up Brooke and Ridge's marriage. Yet, many viewers feel Steffy shouldn't be so critical because she's been involved in cheating scandals. However, loyal Steffy fans believe she has a right to judge after Brooke's numerous criticisms toward her stepdaughter.
Liam Spencer's more of a villain than a hero
The Bold and the Beautiful has made Liam Spencer (Scott Clifton) their hero, but most fans would disagree with that assessment. Liam prides himself on being a good person, yet he's committed many misdeeds. For years, he's waffled back and forth between Steffy and Hope.
Whenever Steffy or Hope breaks Liam's heart, he's quick to act like a victim. Yet, he fails to remember the heartache he's caused the ladies, including infidelity. Aside from cheating, Liam is also a pro at lying. Although he preaches honesty, Liam's kept plenty of secrets, most recently was helping conceal Douglas Forrester (Henry Joseph Samiri) witnessing Brooke and Deacon's kiss.