'The Bold and the Beautiful': 5 Burning Questions Fans Have for Sheila Carter
Everyone's favorite soap opera villain Sheila Carter (Kimberlin Brown), is back to wreak havoc on The Bold and the Beautiful. It's only been a few weeks since her return, and Sheila is already bringing excitement to the show. Whether she's loved or hated, Sheila is an integral part of the show's history. As fans watch her latest scheme unfold, here are a few burning questions they have for the wicked character.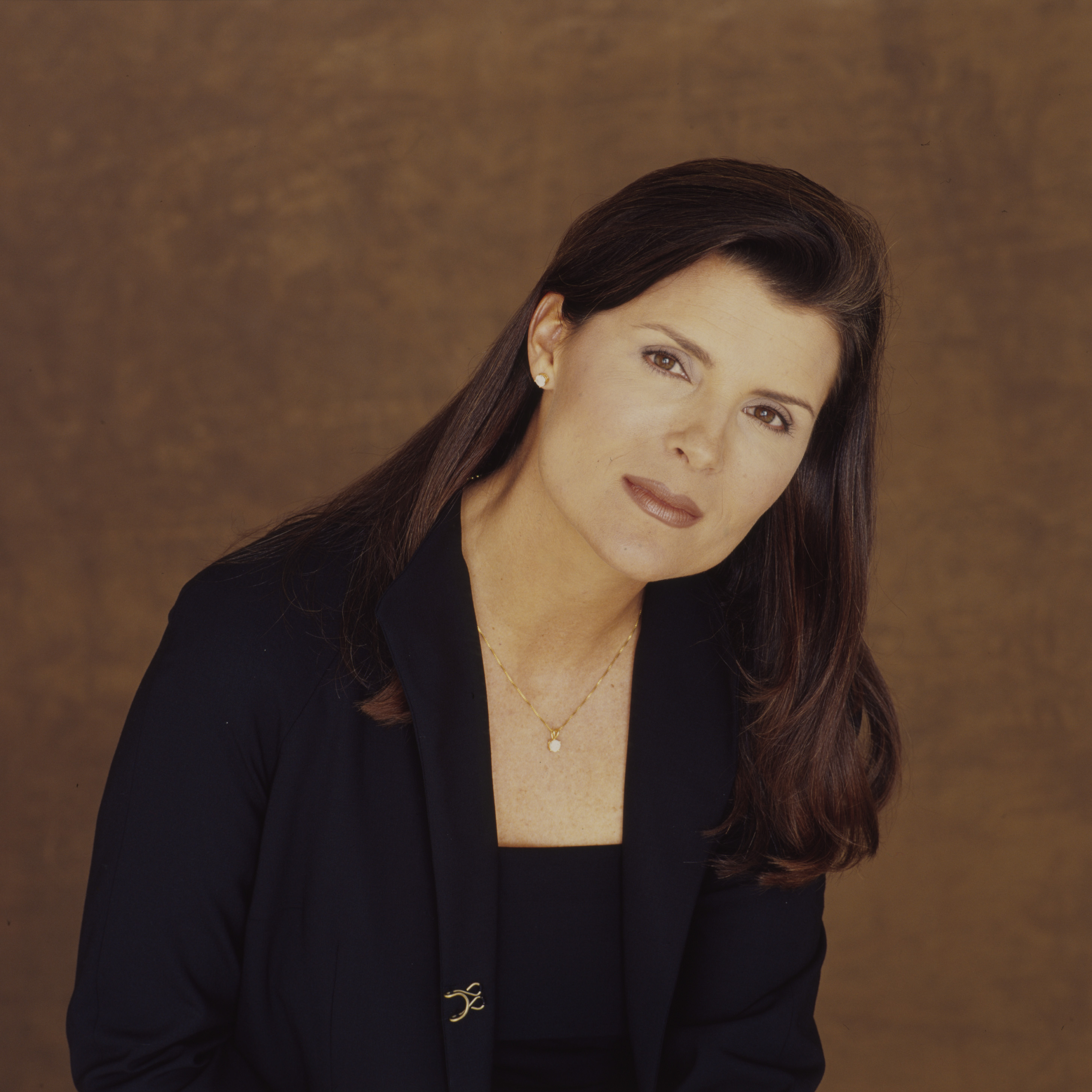 What does Sheila Carter have planned for Steffy Forrester on 'The Bold and the Beautiful'?
The revelation of Sheila being Dr. John "Finn" Finnegan's (Tanner Novlan) birth mother was a shocking moment. Shelia's arrival came at the worst time since Finn, and Steffy Forrester (Jacqueline MacInnes Wood) had just married. The newlyweds are at odds over Sheila, who is trying to work her way into their lives.
A conflicted Finn appears to be siding with Steffy in the issue, which angers Sheila. Steffy and Sheila's rivalry is becoming intense, with Finn breaking up a heated argument between the two. Although Steffy may have won this round, the battle's far from over. According to Soaps.com, Sheila's plot to get revenge on Steffy is encouraged by a new acquaintance.
The question is how far Sheila will go in her plot. Is it something simple as breaking up Steffy and Finn's marriage? Or is she looking to eliminate her nemesis permanently?
Where was she during her absence?
Before her recent return, Sheila was last seen in 2018. As The Bold and the Beautiful fans might remember, Sheila plotted to break up Eric Forrester (John McCook) and Quinn Fuller's (Rena Sofer) marriage. A sympathetic Eric invited Sheila to move into the Forrester mansion after she suffered a concussion during a fight with Quinn. However, Eric's goodwill diminished when he discovered Sheila's scheme.
After being thrown out of the mansion, Sheila once again disappeared. Yet, fans are curious where she's been for the past three years. Although everyone wants an answer to this question, the odds are it might remain a mystery.
Where are her other children?
Finn isn't Sheila's only child. She's also mother to daughter Mary Warwick (Courtnee Draper), currently living with her father, James Warwick (Ian Buchanan). Sheila has another daughter Diana, whom she had with Massimo Marone (Joseph Mascolo). Also, The Young and the Restless introduced Sheila's grown-up twins Daisy Carter (Yvonne Zima) and Ryder Callahan (Wilson Bethel), whose dad is Tom Fisher (Roscoe Born).
Since then, there's been no mention of Sheila's other children. Right now, Sheila's focus is centered on Finn, yet one must wonder if we'll ever see an appearance from Finn's other siblings?
Will she expose Jack Finnegan's secret on 'The Bold and the Beautiful'?
The speculation over Finn's birth father quickly rested when Jack Finnegan (Ted King) was revealed as his dad. However, Finn's unaware that his adoptive father is also his biological dad. It's a secret Jack doesn't want Finn or Li Finnegan (Naomi Matsuda) to know.
Yet, Sheila holds all the cards in destroying Jack's life. She's using the secret as leverage in her scheme to get closer to Finn. Eventually, Jack will tire of Sheila's antics, and she'll undoubtedly make good on her promise to expose him. When that occurs is anybody's guess.
Will she and Lauren Fenmore ever cross paths again?
Before coming to Los Angeles, Sheila stirred up drama in Genoa City. From 1990 to 1992, Sheila was The Young and the Restless' prominent villain. Her biggest storyline was her feud with Lauren Fenmore (Tracey Bregman). Sheila's earliest crime was kidnapping Lauren's son Scotty Grainger (Daniel Hall) and passing the baby off as hers. However, Sheila's scheme was eventually exposed, and she unsuccessfully tried to kill Lauren before escaping town.
In the following years, the two women have had several run-ins. Sheila versus Lauren is one of daytime's epic rivalries, and fans are always up for an encore. With Sheila back on The Bold and the Beautiful, it might be time for a crossover with Lauren assisting Steffy in her feud with Sheila.