'The Bold and the Beautiful': 5 Burning Questions That Need to Be Answered During the 2021 Fall Season
The Bold and the Beautiful is gearing up for fall sweeps. As the new season begins, the show is creating dramatic storylines that will leave viewers stunned. This summer, they dropped a big bombshell with the return of Sheila Carter (Kimberlin Brown) as Steffy Forrester's (Jacqueline MacInnes Wood) new mother-in-law. This storyline will continue to be at the forefront heading into the fall season. But there are other storylines to keep an eye on too.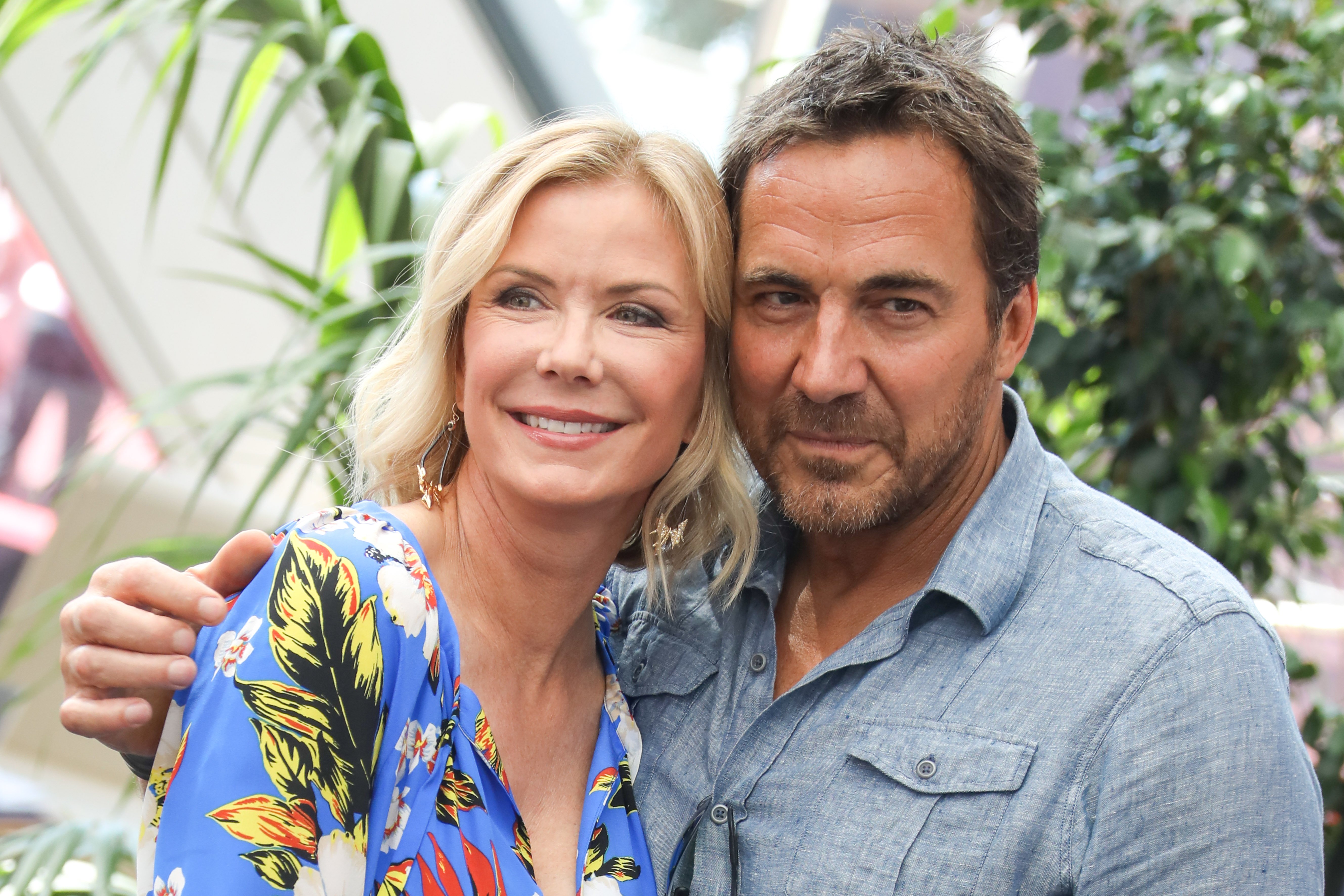 Sheila Carter or Paris Buckingham, which 'The Bold and the Beautiful' lady is a bigger threat to Steffy Forrester?
Steffy is The Bold and the Beautiful's top heroine. After dealing with heartache, she finally found happiness with Dr. John "Finn" Finnegan (Tanner Novlan). However, the newlyweds might end up splitting. Of course, the couple's main issue is Finn's mother, Sheila. Given Sheila's dangerous past, Steffy doesn't want her anywhere near her family. Finn seemed torn at first, but since then, he sided with Steffy in the matter. This has undoubtedly angered mama Sheila, who wants revenge against Steffy.
Although Steffy is more concerned about Sheila, it's Paris Buckingham (Diamond White) she needs to keep an eye on. The new houseguest has become a confidante to Finn, and it's obvious Paris is crushing on the handsome doctor. With Paris' bond with Finn growing more potent, she might find herself competing with Steffy for his affections.
Will Finn learn the truth about his birth dad?
Finn's life has been thrown for a loop upon discovering Sheila is his birth mother. However, he's still in the dark about his biological father. The Bold and the Beautiful viewers already know Finn's adopted dad Jack Finnegan (Ted King), is also his birth dad.
Jack and Sheila's affair led to Finn's birth. Jack and his wife Li Finnegan (Naomi Matsuda) adopted Finn, but Li was unaware her husband was the child's father. Sheila is using Jack's secret as blackmail to worm her way into Finn's life. Jack's secret remains safe; however, eventually, it's bound to come out. So will he be the one to confess? Or will Sheila do the honors?
Which Logan sister will cure Eric Forrester's problem?
The Bold and the Beautiful veteran character Eric Forrester (John McCook) is back on the front burner due to his recent storyline with Quinn Fuller (Rena Sofer) and Carter Walton (Lawrence Saint-Victor). Eric and Quinn were experiencing intimacy issues, which led to her affair with Carter. Eric eventually confessed to his wife he has erectile dysfunction and came up with a plan. Since he couldn't be intimate with Quinn, he's asking Carter to step in.
The storyline is receiving negative feedback on Twitter. "Get help for your problem Eric, and honor your wife and marriage," wrote one user. Another commenter chimed in with, "Make it stop! Insulting to a legacy character."
Eric, Quinn, and Carter are trying to keep this a secret. However, it's difficult with Ridge Forrester (Thorsten Kaye), Brooke Logan (Katherine Kelly Lang) snooping around. Speculation is Eric's problem will eventually be cured with the help of a Logan sister. The question is, which one?
Who will be Thomas Forrester's new 'The Bold and the Beautiful' love interest?
Thomas has been obsessed with Hope Logan (Annika Noelle) for the past two years. But there's good news for The Bold and the Beautiful fans, who are tired of this story. According to SoapOperaDigest.com, Thomas will be getting a new love interest.
Speculation is already beginning over the women's identity. Is it a returning character or a newcomer? No matter who the lady is, she's already generating excitement, and fans are excited to see Thomas finally move on. However, as fans know, Hope won't resist meddling in Thomas' new relationship.
What's next for Hope Logan and Liam Spencer?
Speaking of Hope, she and Liam Spencer (Scott Clifton) have been in bliss since reuniting again. Yet, as with all soap couples, drama is coming their way. As reported by SoapOperaDigest.com, a mystery person's arrival threatens to destroy the couple's home life.
The mystery person is rumored to be a returning character. So the question is, who from Hope and Liam's past is coming back? And what's their motive for interfering in the couple's marriage? Also, how will this person impact Hope and Liam's marriage?