'The Bold and the Beautiful': 5 Character Deaths That Had Fans in Tears
The Bold and the Beautiful knows how to create drama. Despite criticisms over their writing, the CBS soap opera can create emotionally compelling storylines. The death of beloved characters is a common theme in the daytime serial. The show has seen the loss of many Forrester family members and other essential characters in recent years. Here are a few that had fans balling their eyes out.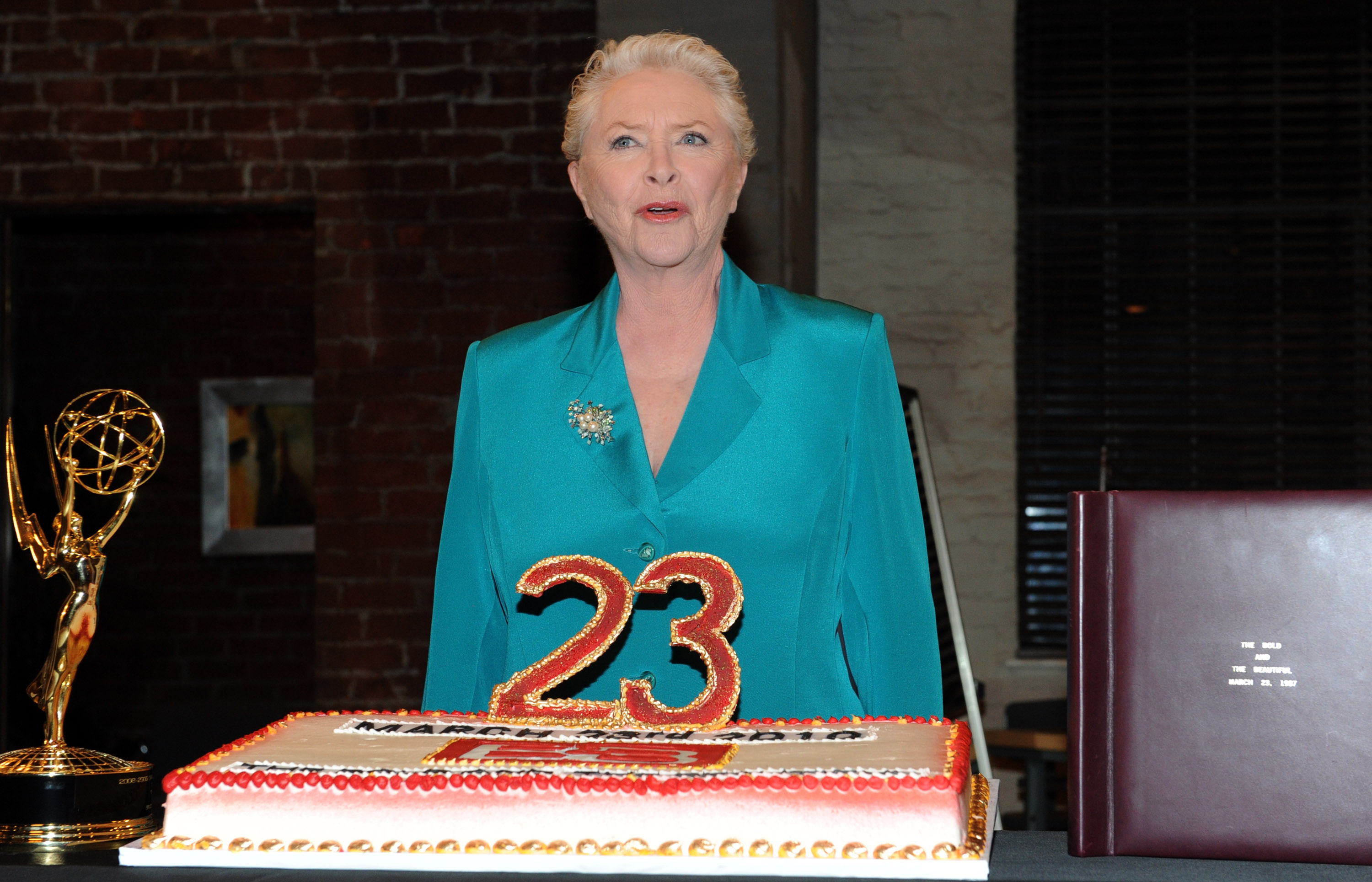 'The Bold and the Beautiful' fans said goodbye to matriarch Stephanie Forrester
Whether fans loved or hated her, Stephanie Forrester (Susan Flannery) was the heart of The Bold and the Beautiful. As the Forrester matriarch, Stephanie dealt with drama home and at the fashion house. Stephanie's key storylines were her complicated relationship with her husband, Eric Forrester (John McCook), and her feud with Brooke Logan (Katherine Kelly Lang).
RELATED: 'The Bold and the Beautiful': John McCook Weighs in on the Stephanie vs. Quinn Debate
After 25 years of playing the iconic character, Flannery decided to leave The Bold and the Beautiful in 2012. Stephanie discovered her lung cancer returned and had spread rapidly. She decided to forego treatment and spend her remaining weeks with her loved ones. Stephanie's final scene had her dying in Brooke's arms at the Big Bear cabin.
Although some fans disagreed with Brooke being there for Stephanie's final moments, Flannery loved the idea. "To have Stephanie and Brooke together at the end was so right," Flannery told TV Insider.
Taylor Hayes returns from the dead
The Bold and the Beautiful character Taylor Hayes (Hunter Tylo) has had many brushes with death. In 2002, Taylor was shot by Sheila Carter (Kimberlin Brown) while trying to protect Brooke. It appears Taylor is going to survive, but her injuries are too severe.
Taylor spent her final moments with her husband, Ridge Forrester (Thorsten Kaye). The two proclaim their love for each other before Taylor dies in his arms. In true soap opera fashion, Taylor returned from the dead in 2005. It's revealed that Prince Omar (Kabir Bedi) kidnapped her, and she spent the past years in a coma.
'The Bold and the Beautiful' killed Macy Alexander twice
Macy Alexander (Bobbie Eakes) was one of The Bold and the Beautiful's heroines. As the daughter of Sally Spectra (Darlene Conley), Macy found herself amid the disputes between the Spectras and the Forresters. In July 2000, Macy began a feud with Brooke over Thorne Forrester (Ingo Rademacher). The two women are involved in a car crash where Macy is driving, and Brooke is the passenger. Brooke is rescued, but Macy dies in the explosion.
RELATED: 'The Bold and the Beautiful' Actress Bobbie Eakes: Where Is She Now?
However, it's later revealed Macy is alive and living in Italy. Upon her return to Los Angeles, Macy begins dating Deacon Sharpe (Sean Kanan) and restarts her singing career. During a performance, Macy's injured when a chandelier falls on her head. Macy is then placed in a coma with no hope of recovery.
Steffy Forrester mourned her twin sister's death
Ridge and Taylor faced every parents' worst nightmare when their daughter Phoebe Forrester (MacKenzie Mauzy) was killed in 2008. Phoebe was riding in a car with her ex Rick Forrester (Jacob Young). The young singer was upset learning that Rick had kissed her sister Steffy Forrester (Jacqueline MacInnes Wood). An angry Phoebe began physically attacking Rick, which resulted in their car wreck.
Ridge arrived at the scene, and as he cradled Phoebe in her arms, she sang to him before taking her final breath. Phoebe's death left not only Ridge and Taylor grief-stricken but also Steffy. Wood gave a powerhouse performance as Steffy wondered what she'd do without her sister.
Darla Einstein's shocking death
For years, Darla Einstein (Schae Harrison) was a supporting character as Sally's assistant. However, she got a colossal storyline when she married Thorne and gave birth to their daughter Alexandria "Aly" Forrester (Ashlyn Pearce). But her and Thorne's happy home life would be cut short. In 2006, Darla dies after being hit by Taylor's car while helping Phoebe change a flat tire. The Bold and the Beautiful fans wept with Sally and Thorne as they said their goodbyes to Darla.