'The Bold and the Beautiful' Actor Darin Brooks Hinted at a New Love Interest For Wyatt
The Bold and the Beautiful viewers are no strangers to tangled webs when it comes to the characters' love lives. Much of the show's drama — and there's plenty of drama to go around — revolves around the deceit, make-ups, and breakups of the Forresters, Logans, and their associated friends and enemies.
It's always exciting when a new love interest makes their way into the fold, promising to add new layers to the already-complex narratives. 
That's why fans are excited to see that actor Darin Brooks responded to a fan tweet about a potential new love interest for his character, Wyatt. 
Darin Brooks portrays Wyatt Spencer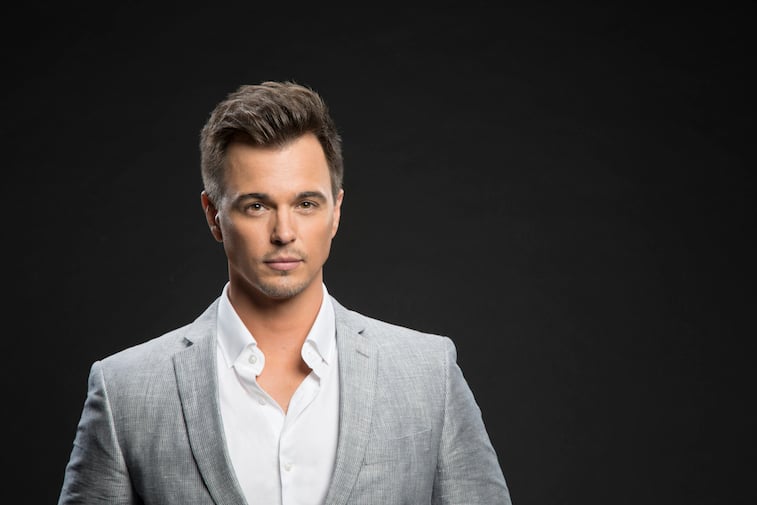 Brooks has been a cast member with The Bold and the Beautiful since 2013, which is when the character of Wyatt Spencer first appeared on the series. Prior to landing the recurring spot on the soap, Brooks had several small television guest roles including parts on CSI: Miami and the Nick Jr. show Castle. 
He had some appearances in shorts as early as 2005, but his first television appearance was a 2010 recurring role in the series Miss Behave, a short-lived comedy-drama series. 
The Bold and the Beautiful is not Brooks' first soap opera experience. From 2005 until 2011, Brooks portrayed Max Brady on the popular soap opera Days of Our Lives.
Brooks was the fourth actor to portray the troubled Max, who overcame an abusive upbringing only to struggle in several unfulfilling relationships. In 2011, the character departed for London, freeing up Brooks to take on the role of Wyatt Spencer on The Bold and the Beautiful. 
Wyatt Spencer has had trouble in love
Much like Max, Wyatt is also unlucky in love and has struggled to make a relationship stick. The son of Bill Spencer and Quinn Fuller, Wyatt was raised by his mother, who had him when she was just a teenager.
When Quinn and Wyatt's jewelry business is acquired by Forrester Creations, the pair become employees and join the twists and turns of the ongoing saga of the show. 
Over the years, Wyatt has married twice. He was first married to Hope, but after a tumultuous ending to that relationship, he got married to Steffy. That union, too, was not meant to last.
As Steffy had her half-finished tattoo symbolizing their relationship removed, Wyatt was once again left alone. His on-again, off-again relationships with both Flo and Sally as well as his secret relationship with Katie have given Wyatt plenty of ups and downs to weather. 
Fans want a new love interest for Wyatt
Much of Wyatt's trouble in relationships has stemmed from the twisted connections between himself and Liam. As many of Wyatt's former flames have also had connections to Liam, the relationships have all been a tangled mess.
Some fans are ready to see Wyatt get a new love interest that's free from this baggage. What would a relationship with Wyatt look like if it could be started on its own terms without all the past trouble to deal with?
In response to a request for such a new character, Brooks responded positively to the suggestion.
Brooks assured the fan with "I know what you mean" and added: "Trust me!"
Obviously, Wyatt has been through a lot, and Brooks has had to portray a character plagued with heartache and heartbreak. Could there be a new love interest on the horizon for Wyatt? If so, what could she bring to the story that would add interest and drama without tapping back into the same old wounds that Wyatt has been trying to heal? Fans are going to have to stay tuned to find out.