'The Bold and the Beautiful' Actor Kimberlin Brown Says She Was Up for Lead Role in 'Weird Science'
Kimberlin Brown's career in the soap opera world really took off when she stepped into Sheila Carter's shoes on The Young and the Restless. She also starred in The Bold and the Beautiful, Another World, All My Children, Port Charles, General Hospital, and One Life to Live. Though Brown's legacy will probably always be attached to Sheila the villain, the actor revealed that she almost played the legendary Lisa in Weird Science.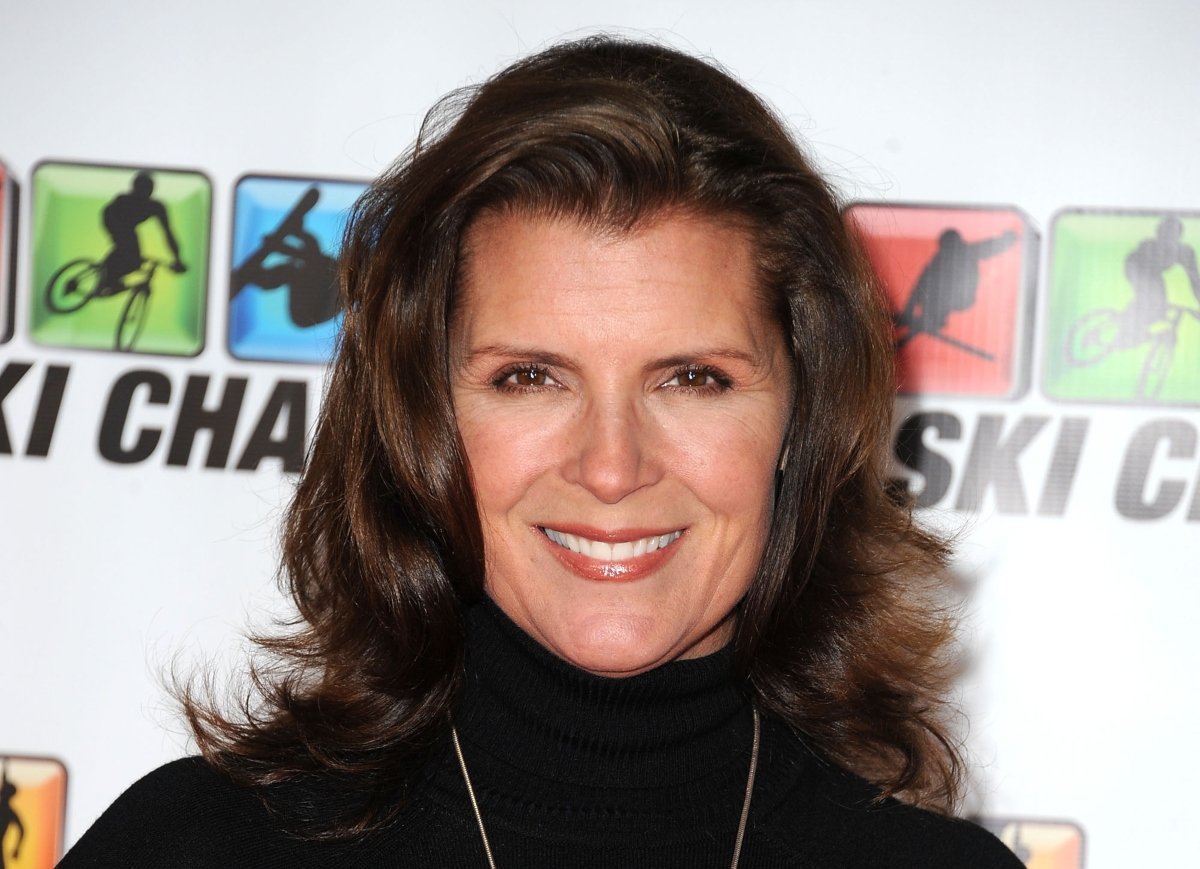 Kimberlin Brown says she auditioned for 'Weird Science'
John Hughes had a great run in the '80s with an array of films, and after Sixteen Candles hit it big, he made a few other teen classics. Weird Science is one of his most popular flicks. The film stars Anthony Michael Hall as Gary, Ilan Mitchell-Smith as Wyatt, and Kelly LeBrock as Lisa. According to Kimberlin Brown, she auditioned for the part of Lisa.
Brown appeared on the podcast The Chris and Sandy Show and said she met with Hughes more than once. She shared that after losing out on a few roles, she enrolled in acting classes and things turned around. She decided to aim for Hughes' film.
"I'm a very quick study and a very hard worker, and six months later, I was reading for John Hughes for Weird Science," she said. "I went and read for him five times, and he was interested in me for the role, but Kelly had just done Woman in Red."
Kelly LeBrock initially turned down 'Weird Science'
Hughes released Weird Science in 1985, and LeBrock helped turn the movie into a smash. She had a modeling career and found success with Woman in Red. However, she originally didn't want to be in Weird Science. During a 2010 interview with Media Mikes, she explained why.
"When I was first offered that role I turned it down because I was having way too much fun in the South of France with Sting, and I didn't want to go back to the U.S., so they had hired someone else," said LeBrock.
"After about three weeks of shooting the girl had to be fired, so they called me up and said we will give you whatever you want, so the next day I was on a plane to Chicago. My first scene was the shower scene, and I was forced to wear the previous actress's wardrobe. She was a completely different body type than I was so a lot of the outfits had to be modified for them to work. Also, they were three weeks into production and already knew each other, and I am the new person on set. Plus, it was only my second movie, so it was very stressful for me."
LeBrock added that she had fun working with Hughes and always wished they could've pumped out a sequel. And the actor she replaced? It was Rod Stewart's one-time girlfriend, Kelly Emberg.
A few famous actors tried out for 'Weird Science' Lisa role
Brown is not the only actor who has Weird Science in her audition memory book. Demi Moore and Robin Wright also tried out for Lisa, but neither nabbed the role. Moore starred in a different John Hughes film, St. Elmo's Fire, and though Wright regularly read for the director, she always lost out to Molly Ringwald.
RELATED: Robert Downey, Jr.'s Deleted 'Weird Science' Scene Revealed On New Blu-ray