'The Bold and the Beautiful' Actor Ronn Moss: Where is He Now After Leaving the Show?
Soap opera fans will note that when an unfamiliar actor shows up in a scene to play a long-running character, it can be a surprise. When Ronn Moss stopped playing Ridge Forrester in The Bold and the Beautiful, there was shock and sadness.
He embodied the character for so long, it was hard to see Brooke and Taylor with anyone else. The chiseled jaw and commanding presence Moss brought to the show was gone.
He did it for 25 years. Over time, people have grown to love Moss' replacement, but what has he been doing since ending his run on B&B?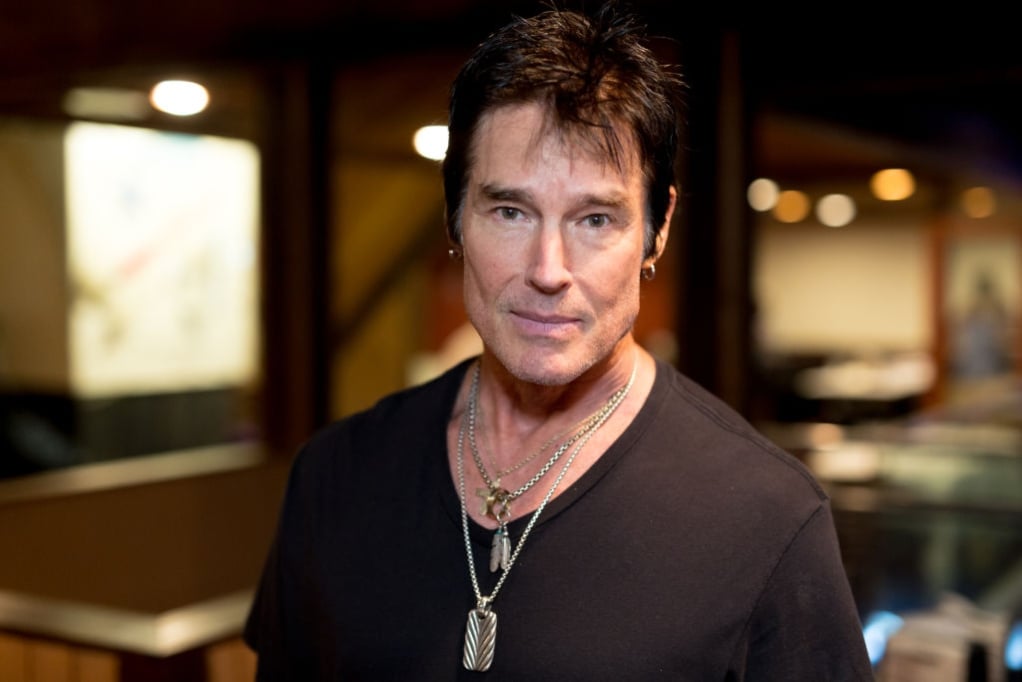 Why did Moss leave the show?
Various stories abound about Moss' departure, and at one time he even called some of the things that went on behind the scenes disrespectful. But Moss maintains that he loves that part of his career and would never separate himself from it. So, why did he leave B&B?
In an interview with Australian publication Who, he said this:
People think it was just because of the money, but it wasn't at all. My wife and I were involved in a horrendous car accident in 2012 – we were hit very hard – and it really changed things. Afterwards, I just didn't know if I could do a show like The Bold and the Beautiful, mainly because I just couldn't remember s–t after the accident! It sounds funny, but it was true. I got to the point where I couldn't even remember what I was supposed to say in scenes the next day and I thought, "I don't know if I can continue to do this."
Moss is a musician
Moss has been in the band Player for decades, and the group's song "Baby Come Back" hit number 1 on Billboard in 1978. Between 1977 and 2013, Player released six albums, and they last went on tour in 2015.
Moss still plays instruments, sings, and write songs, but recently, he either performs solo or with a band called The Men in Black.
During an interview with AfterBuzz TV, he said he loves most types of music, including rock, blues, R&B, and classical. He has plans to record a new album this year. Catch him on tour and keep up with his music plans by following him on social media or via his website.
He has a wine brand
In 2019, Moss launched his own wine brand which is aptly called Moss Wines. The line hails from Puglia, Italy and is available throughout Europe. Moss created a red wine and was excited about it hitting the market. Months before its release, he wrote about it on Facebook.
Introducing my own amazing Primitivo wine from Puglia soon. I have just shot the preview of it and will share some behind the scenes soon. I'm really in love with this beautiful region and am excited about having my own wine. A limited supply will be available in fine restaurants and online soon.
Moss starred in and produced another show
Several years after leaving The Bold and the Beautiful, Moss joined The Bay, an Emmy-winning series available on Amazon Prime. The soapy drama is has five seasons and grew from a web series into a full-fledged TV show.
The cast includes actors such as Jade Harlow, Mary Beth Evans, Karrueche Tran, and Kristos Andrews. Moss and his wife served as producers for The Bay, which has been compared to Dynasty with its murders, betrayals, and romances.
For now, Moss continues to work on musical projects and participate in charity projects with his wife, Devin DeVasquez. Fans should follow him on Twitter or Instagram to learn where he'll pop up next.