'The Bold and the Beautiful' Actor Thorsten Kaye Took a Shot at Bill Spencer
Daytime television is exceedingly dramatic. The shows weave complicated storylines that cause bitter rivalries between characters. Fans love these feuds, because they unfailingly end in knock-down, drag-out fistfights. Sometimes they go farther than a simple fight, with characters plotting heinous ways to do away with each other.
The Bold and the Beautiful has a pair of these characters — two guys whose feud seems like it will never come to an end. While the two constantly spar on-screen, the actors actually have a great friendship in real life. 
Ridge and Bill: What are they fighting about now?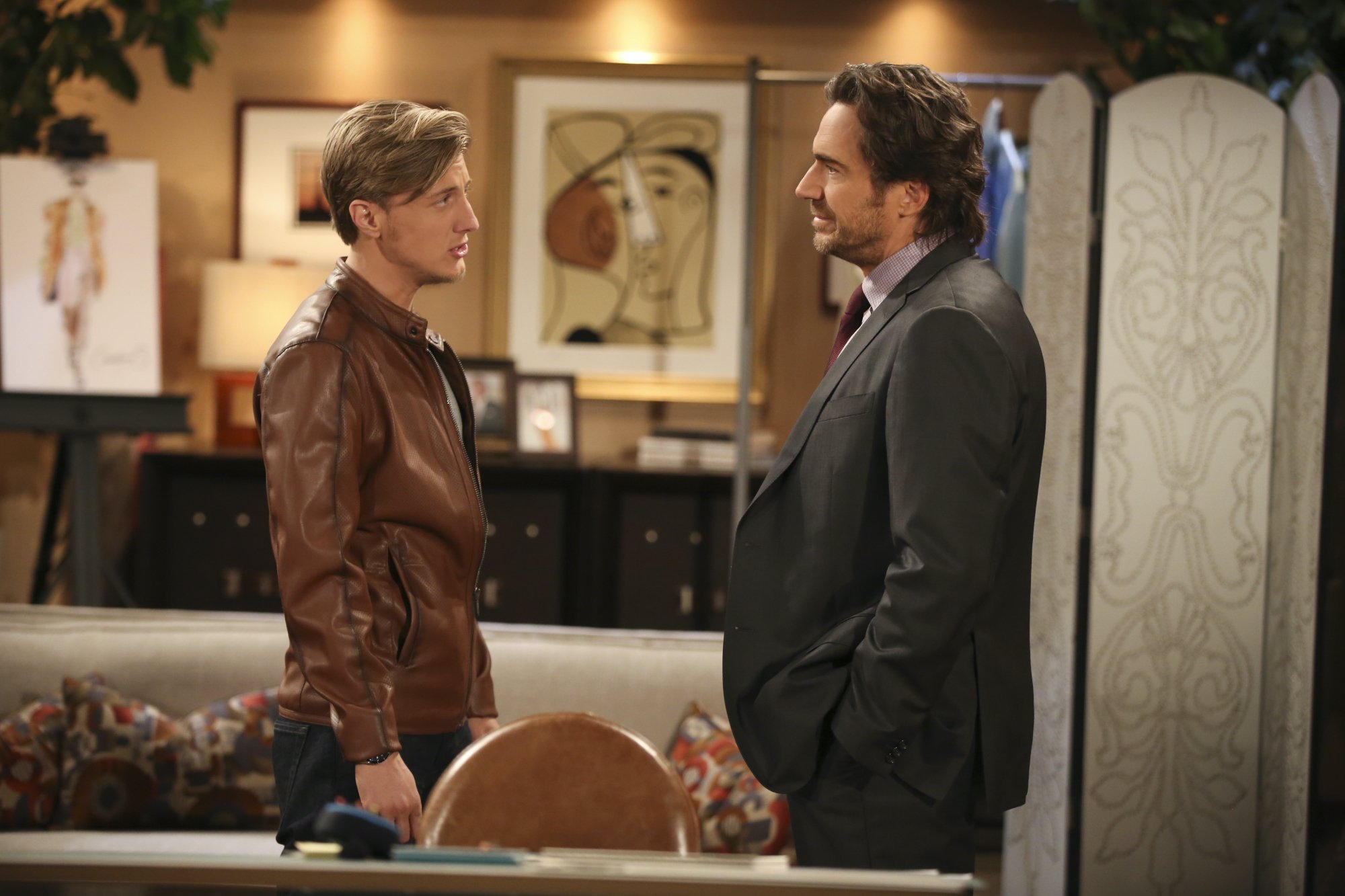 Ridge Forrester and Bill Spencer Jr. are the bitterest of rivals on The Bold and the Beautiful. Their families have never been able to get along–it all stems back to Ridge's fights with Bill's father, Bill Spencer Sr.
Ridge was dating Spencer Sr.'s daughter, Caroline, when the show began. They feuded until Caroline passed away, but the fighting with Spencer Jr. began when he took over his father's business.
Most of Forrester and Spencer Jr.'s fights have centered around Brooke Logan. Logan constantly bounces back and forth between the two men, which has caused endless arguments, fist fights, and even attempted murder.
Fans have been watching this feud for more than 30 years, and many of them are getting bored with it. There are still plenty of fans who enjoy the drama between these two, and the latest twist really shakes things up.
Last week via TV Insider, the show revealed that Forrester had quite the trip to Las Vegas. He can't seem to remember how it happened, but somehow he ended up divorcing Brooke and marrying Shauna.
It seems pretty unbelievable that a person could blank out on both a divorce and a wedding, but that's daytime television!
Who are Ridge and Bill in real life?
Ridge Forrester is played by Thorsten Kaye. Kaye was born in Germany, and moved to the United States in 1985 when he received a college track scholarship. A motorcycle accident caused him to change his major from physical education to drama. After graduating with a Fine Arts degree, Kaye attended graduate school and received his master's degree in Theater. 
Kaye worked for the Hilberry Repertory Theatre Company in Detroit before moving to L.A. He became involved in several television projects, and then moved back to New York when he accepted a role on One Life to Live. The actor has plenty of daytime television experience — after One Life to Live, he went on to star in Port Charles and All My Children.
In 2013, Kaye took over the role of Ridge Forrester on The Bold and the Beautiful when Ronn Moss left the show. 
Bill Spencer is played by Don Diamont. Diamont was born in New York City but raised in L.A. He has three siblings and was a star athlete in high school. He studied acting in college, but he started his career with modeling. He was signed by an agent after studying with acting coach Nina Foch, and was soon offered a role on Days of Our Lives. 
In 1985, Diamont accepted a role on The Young and the Restless. Five years later, his charm and good looks landed him on the People magazine list of "the most beautiful people in the world."
The actor took a break from The Young and the Restless and guest-starred on Baywatch and Diagnosis Murder before returning to the daytime soap in 1998. Diamont's character was written off the show in 2009. He then moved to The Bold and the Beautiful, playing the part of Bill Spencer Jr. 
Do Kaye and Diamont get along?
Fortunately for all of their co-stars, Kaye and Diamont don't fight like their fictional counterparts. They get along quite well, in fact. In a recent interview with TV Insider, Kaye states that he loves Don Diamont, but the character Bill is a "tool." 
According to Soap Dirt, Diamont recently chatted with fans via Twitter about his relationship with Kaye. He echoed Kaye's sentiments, saying that the two are good friends who "share a lot of laughs."
The two probably have a lot of fun during their epic battle scenes. They'll probably get to continue enjoying that fun for some time, as we're pretty certain the feuding isn't going to end anytime soon.