'The Bold and the Beautiful' Actress Heather Tom: Is She Married and What is Her Net Worth?
Heather Tom has enjoyed a long career in television as an actress and producer, and stars on The Bold and the Beautiful as Katie Logan, the younger sister of the infamous Brooke Logan.
Tom's presence on the show took the character to new places, but she is no stranger to daytime TV and has Emmys to prove it. She is one of the most recognized faces from the soaps due to her many years in the industry. Learn more about her background, net worth, and romantic life.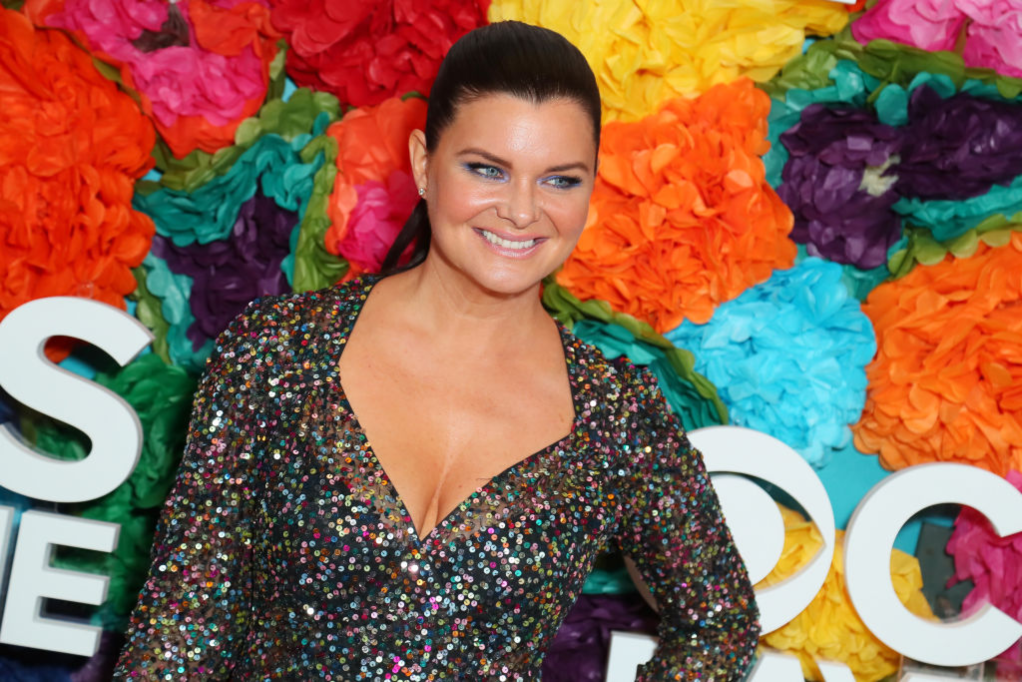 Heather Tom is the oldest of three
Tom is a native of Illinois but after her parents divorced, her mom moved the family to Los Angeles. She is the oldest of three children and has a set of twin siblings – a brother and a sister. All of them are actors, and according to IMDb, sister Nicholle Tom played Maggie Sheffield in The Nanny.
As a child, Tom dabbled in modeling and commercials, and enrolled in acting classes as an adolescent.
Tom started out on a different soap
When a multitude of soap operas were at their peak in the '90s, Tom was introduced as Victoria Newman on The Young and the Restless. She was only 15 years old when she accepted the part, and along with Joshua Morrow, formed the dynamic Newman sibling duo.
Y&R fans probably remember how Victoria possessed traits from both parents and her shrewd business sense. She was responsible for the Brash & Sassy brand at Jabot!
Prior to joining the long-running soap, Tom had roles in Who's the Boss and Kids Incorporated, per IMDb. After departing the Y&R in 2003, she went on to play Kelly Cramer in One Life to Live from 2004 to 2006.
According to Tom's website, her real-life brother David wound up playing her brother in the series. She also had roles in shows such as The Mentalist, Ugly Betty, and Criminal Minds.
She's been on The Bold and the Beautiful as Katie since 2007, where her character's been shot, saved, married, and turned into a hero.
Tom tied the knot in 2011
According to Soap Opera Digest, Tom married her longtime love, James Achor, in 2011. The couple welcomed their son, Zane in 2012. He's appeared in B&B as her TV son, but Finnegan George has since picked up the mantle.
Achor and Tom used to run an interior design company called Tight Rope Designs and even had their own HGTV series in 2013. It was called Renovation Unscripted. She and her musician husband reside in California.
Tom earns wealth through her entertainment career
Most fans know Tom for her acting work, but she's built up her skills as a director too. She joined a special program at CBS to learn the directing ropes and racked up quite a few B&B episodes for her credits.
She plans to grow in that realm but wants to keep acting. She told Soap Opera Digest she loves her role as Katie.
"I love acting, I love playing Katie and I don't think you have to limit yourself to one or the other," she said. "I'm excited to see where this program goes, and I'm completely committed to exploring it. I like to work, and this is another opportunity to see what comes my way. But I am not going anywhere, and I will gladly stay with the show as long as they will have me."
Tom loves working with charities and gives back through organizations such as Project Angel Food, Tuesday's Child, and AIDS Project Los Angeles. According to Celebrity Net Worth, Tom has an estimated net worth of $4 million.