'The Bold and the Beautiful' Actress Hunter Tylo: What is Her Backstory and Net Worth?
CBS's soap The Bold and the Beautiful may not get as much love as its network sister, The Young and the Restless, but if you've been following along for years then you're well aware of Forrester love triangles.
Brooke Logan – played by Katherine Kelly Lang – has been tied up in quite a few, but there are a couple people who have thrown a wrench in her scheming, and that includes Dr. Taylor Hayes Forrester.
Hunter Tylo snagged the role of the good doctor and has since been the love interest of Ridge Forrester and like other characters, has lived and died a few times.
Part of the cast on and off since 1990, Tylo turned Taylor into a fan favorite. Here's a look at the actress's background, family life, and net worth.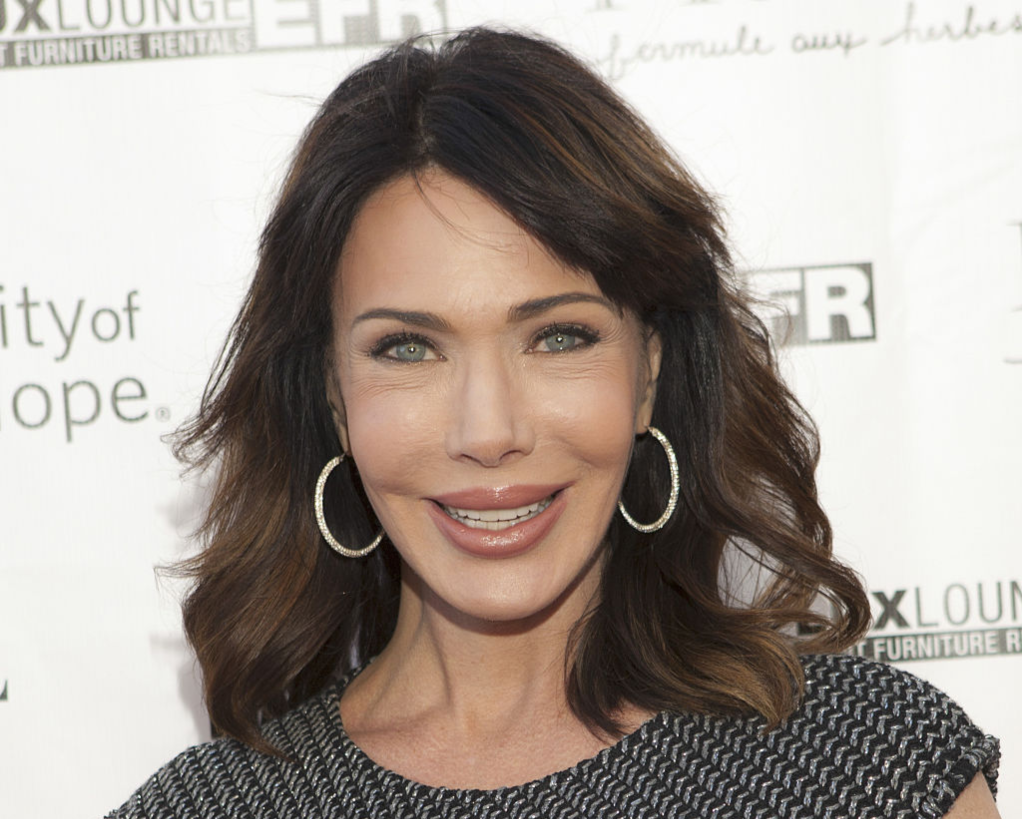 What was Tylo's first main gig?
It may feel like Tylo has been Taylor forever, but The Bold and the Beautiful is not where she started. Tylo, a Texas native born Deborah Jo Hunter, dipped her toes into acting waters with theatrical productions before venturing into television.
Prior to that, she earned a pre-med degree at Fordham University and worked as model, per IMDb. Her first film was The Initiation 1984, and Tylo also did stints on All My Children and Days of Our Lives between 1985 and 1990.
In 1990, she was cast as the psychiatrist Taylor Hayes in B&B and has played the character for more than two decades.
Tylo had her first child young, married twice
As a high school senior, Tylo wound up pregnant with her first child, Christopher. She was briefly married to her son's father but after divorcing, made ends meet by working three jobs. She was discovered by a casting director for All My Children while working at her dinner theater job.
After moving to New York, she met Michael Tylo on the set of AMC. According to an old interview with Soap Opera Digest, it caused problems at work with one of the producers:
"We had a falling-out with him because he didn't want us dating or getting married. Another actor who'd dated a co-star on the show experienced a similar problem and he warned us about it, but we thought our situation was different.

We dated secretly for about six months, then told the producer we were getting married, and it caused a little explosion. I don't understand it myself. It was very strange. I think they'd planned to put us in a love triangle and were afraid that the fact that we were married might make it biased. But I simply don't know."
She left the show shortly after and the pair married in 1987, and Tylo had three more children before the couple divorced in 2005. One of her sons, Michael Tylo, Jr. tragically passed away in a drowning incident, and daughter Katya lost an eye to a rare form of retinal cancer. Tylo has since remarried.
Tylo's career has helped her grow her wealth
In an unfortunate turn of events, Tylo was fired from a 1996 gig on Melrose Place, a job that led to her taking a hiatus from B&B. She was let go after they learned she was pregnant, causing Tylo to file a discrimination lawsuit against Aaron Spelling and his production company.
She won $5 million in litigation and went back to work on The Bold and the Beautiful. Tylo supports charitable causes such as those focused on cancer, adoption awareness, and epilepsy. Her fortune, according to Celebrity Net Worth, is estimated to be $13 million.