'The Bold and the Beautiful': Adrienne Frantz Says 'Sunset Beach' Wasn't a Happy Place to Work
Before joining 'The Bold and the Beautiful' Adrienne Frantz was on the NBC soap opera 'Sunset Beach' and she doesn't have fond memories of the show.
Adrienne Frantz is best known for her role as Amber Moore on The Bold and the Beautiful. Frantz portrayed the scheming but lovable vixen for 16 years and earned a Daytime Emmy for her work. But before joining the CBS drama, Frantz was on Sunset Beach. While the NBC soap opera helped jumpstart her career, it was an unpleasant experience for the actor.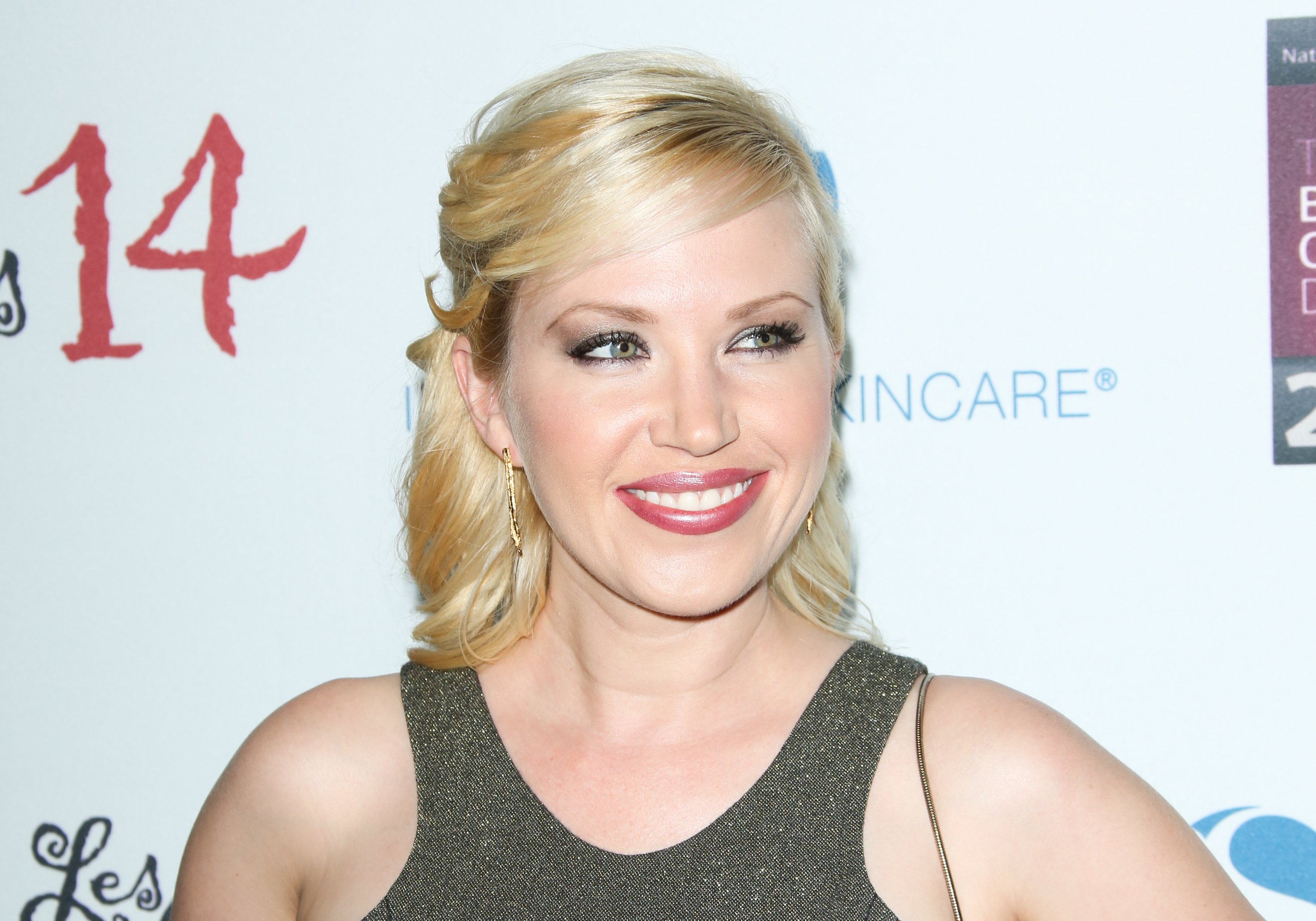 Adrienne Frantz reveals 'Sunset Beach' wasn't a happy place for her
In January 1997, Sunset Beach premiered on NBC, and Frantz was one of the cast members. The actor portrayed Tiffany Thorne, a runaway girl who falls in love with Sean Richards (Randy Spelling). Sean's mother, Olivia Richards (Lesley-Anne Down), disapproves of the relationship and succeeds in breaking them up.
By May 1997, Frantz departed the soap opera. While Frantz enjoyed making new friends with her co-stars, in time, the show became "not such a happy place" for her. The reason is that Aaron Spelling disapproved of Frantz's boyfriend. At the time, Frantz was dating Brian Austin Green, who starred on Spelling's primetime show Beverly Hills, 90210.
In an interview with Soap Opera Digest, Frantz recalls how the producer interfered in their relationship. "Brian and I were in a limo with Randy and Tori Spelling, and we were going to an awards show. I was super nervous about walking the red carpet, and then Aaron called Brian and said we weren't allowed to walk the red carpet together. Randy walked with me. It was a nightmare situation for me."
The actor joined 'The Bold and the Beautiful' a few weeks later
Weeks after getting the ax from Sunset Beach, Frantz landed her huge break on The Bold and the Beautiful. She made her debut in July 1997 and quickly became the show's new vixen. Amber's early days of scheming included seducing Rick Forrester (Jacob Young) and stealing her cousins' baby to pass off as her and Rick's son.
Amber became a fan favorite and a lovable but troubled heroine despite her misdeeds. Rick and Amber became one of the show's famous couples. Fans rooted for them as they fought Deacon Sharpe (Sean Kanan) over custody of Little Eric (Field Cate).
Eventually, Amber and Rick divorced, and she crossed over to The Young and the Restless, where she continued to cause trouble. However, she returns to Los Angeles and becomes a mom to daughter Rose with Marcus Forrester (Texas Battle). Yet, Amber's heart is still with Rick, and she schemes to get him back. Her efforts fail when Rick discovers Amber has been supplying his sister Hope Logan (Annika Noelle) with drugs.
Will she ever return ot daytime television?
It's been eight years since Frantz's departure from The Bold and the Beautiful. Since then, the actor's been busy with other projects. In September 2021, she and her real-life husband Scott Bailey appeared on Days of Our Lives: Beyond Salem.
As for whether she'll reprise her role of Amber, well, it may not be anytime soon. Frantz is currently pregnant with her third child and is taking time off to focus on being a mom. However, she isn't ruling out a return to the CBS soap opera. "Maybe I'll come back to B&b one day," the actor teased.