'The Bold and the Beautiful' Alum Adrienne Frantz Pregnant With Third Child
The good news keeps on coming for former 'The Bold and the Beautiful' star Adrienne Frantz. The Daytime Emmy-winning actor and her husband Scott Bailey recently celebrated their 10th wedding anniversary. The couple had also had a surprise announcement. They're expecting their third child, who'll join sister Amelie and brother Lion.
Adrienne Frantz is best known as Amber Moore on The Bold and the Beautiful. Frantz portrayed the adored vixen on and off for 16 years before departing the soap opera in 2013. Since then, the actor's been enjoying life as a mom, and her family's about to get bigger.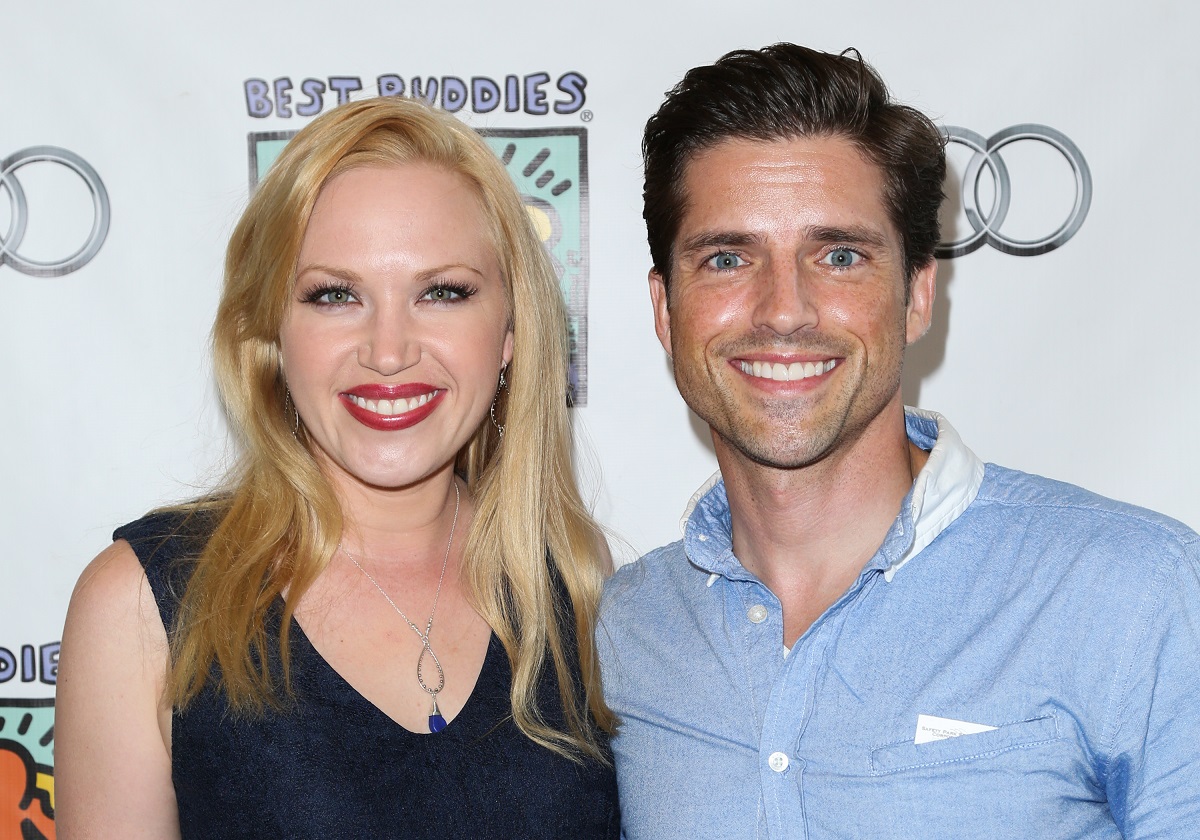 'The Bold and the Beautiful' star Adrienne Frantz announces pregnancy
Frantz and her husband, former Guiding Light actor Scott Bailey celebrated their 10th anniversary on Nov. 11. The Bold and the Beautiful alum tweeted out a photo of her and Bailey celebrating and also shared exciting news. Frantz and Bailey have another child on the way.
The couple is already parents to daughter Amelie, born in December 2015, and son Lion, born in June 2020. Frantz's tweet revealed that the newest bundle of joy is a boy, and she can't wait to meet him. This is exciting news for Frantz and Bailey, whose road to parenthood wasn't easy. According to Soaps.com, Frantz had two miscarriages before becoming pregnant with Amelie.
Adrienne Frantz is famous for playing Amber Moore
Frantz's soap opera career began in January 1997 with the NBC soap opera Sunset Beach. However, after a couple of months, Frantz left the show and joined The Bold and the Beautiful. Frantz's Emmy-winning role as Amber Moore launched her into stardom.
Although Amber was a vixen, fans couldn't help but love her. Amber's romance with Rick Forrester (Jacob Young) is considered one of The Bold and the Beautiful's greatest love stories. Rick forgave Amber for her countless indiscretions, but eventually, the couple splits.
Despite being divorced, Amber never stopped loving Rick. Amber tried to steal Rick away from Caroline Spencer (Linsey Godfrey). However, Amber's plan backfires when Rick discovers she's been giving illegal pills to his sister Hope Logan (Annika Noelle).
The actor recently appeared on 'Days of Our Lives: Beyond Salem'
Aside from being a mom, Frantz continues to act. She's had roles in Lifetime movies such as The Perfect Girlfriend and Maternal Instinct. Recently, the actor went back to her soap opera roots with a guest stint on Days of Our Lives: Beyond Salem.
Frantz and Bailey played Sophie and Miles Faversham on the Peacock mini-series. Their characters host an elegant party, which Ben Weston (Robert Scott Wilson) and Ciara Brady (Victoria Konefal) crash. However, Ben and Ciara are in for a shock when they learn about the Favershams' lifestyle.