'The Bold and the Beautiful' Alum Anna Maria Horsford Lands Comedy Gig
Since its debut in 1987, The Bold and the Beautiful has undergone many casting changes. Throughout the years, viewers have witnessed their favorite actors depart the soap opera. Although it's sad to see an actor leave, most of the time, they go on to work on other projects. Former The Bold and the Beautiful star Anna Maria Horsford is doing that. Horsford, who played Vivienne Avant on the daytime serial, has booked a new gig on this CBS comedy.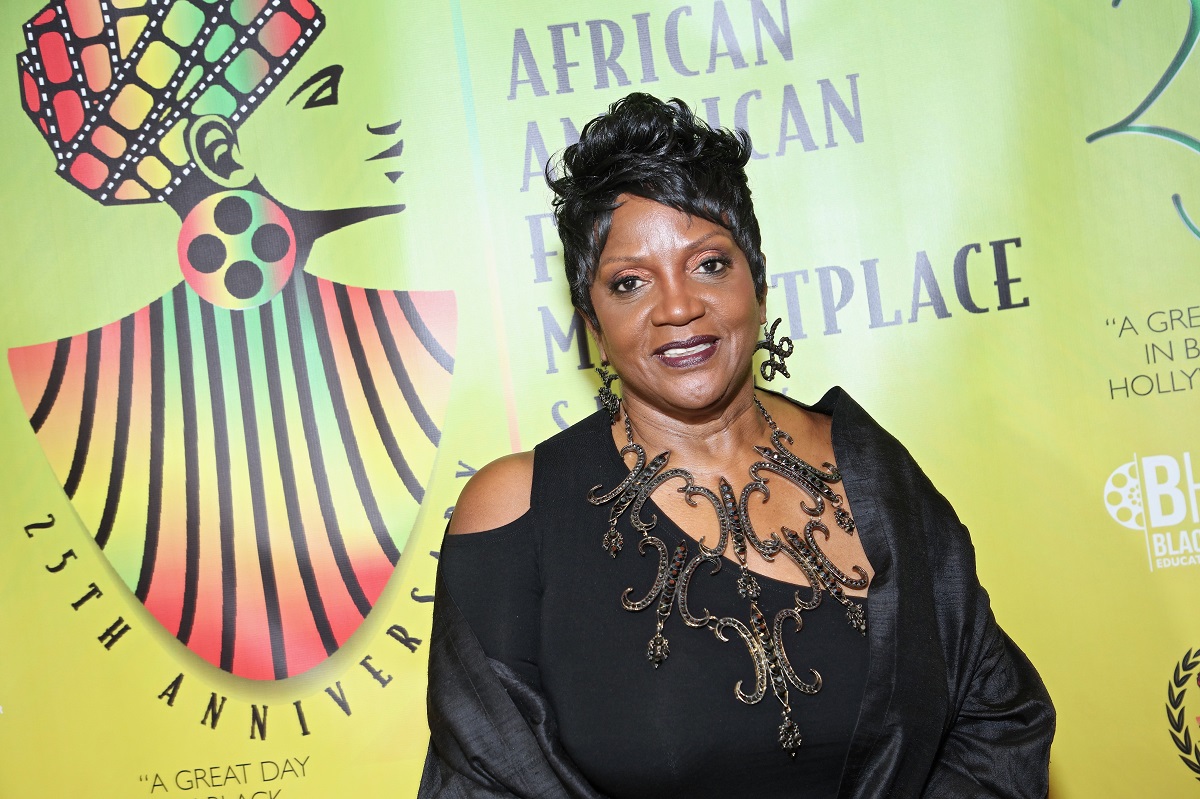 'The Bold and the Beautiful' star Anna Maria Horsford land gig on 'B Positive'
Before she became a soap opera actor, Horsford was a primetime star. Now, she'll be returning to her roots with a role on the CBS sitcom B Positive. According to DaytimeConfidential.com, Horsford will play an assisted living facility manager when the show returns for its second season on Oct. 7.
RELATED: 'B Positive': What We're Hoping for in Season 2
The premise of B Positive is about a man named Drew Dunbar (Thomas Middleditch), who needs a kidney transplant. Drew finds a donor in his former pal Gina Dabrowski (Annaleigh Ashford). Chaos and hilarity ensue as Gina and Drew adjust to their living situations and the upcoming surgery. Due to the success of the first season, CBS renewed the series in May 2021.
Anna Maria Horsford's 'The Bold and the Beautiful' role
Like many former TV stars, Horsford decided to try her hand at the soap opera genre. In 2015, The Bold and the Beautiful cast her as Vivienne, the mother of Maya Avant (Karla Mosley) and Nicole Avant (Reign Edwards). Vivienne and her husband, Julius Avant (Obba Babatundé), are estranged from Maya, who is transgender. They believe Maya is a bad influence on Nicole and try to bring their youngest daughter home.
Eventually, Vivienne accepts Maya for who she is, much to the dismay of Julius. His refusal to accept Maya's lifestyle causes tension in his and Vivienne's marriage. Vivienne and Julius' marriage is further strained when she discovers he's the father of Nicole's childhood friend Sasha Thompson (Felisha Cooper). Horsford earned two Daytime Emmy nominations for her work on The Bold and the Beautiful. Although Vivienne and the Avants were popular with viewers, the show eventually wrote them out.
Anna Maria Horsford is best know for her role in 'Amen'
Horsford has a long resume of film and television work. Although she's had many roles, one of her most famous is Thelma Frye on the NBC comedy Amen. From 1986 to 1991, Horsford portrayed the daughter of Ernest Frye (Sherman Hemsley), a deacon of a local Philadelphia church.
Throughout the series' run, Thelma has to deal with her father's crazy schemes. Aside from her father's life, Thelma also finds herself intertwined with the church's new pastor Reuben Gregory (Clifton Davis), whom she has a crush on. Horsford provided plenty of laughter as Thelma; now fans will get to see more of her comedic skills on B Positive.