'The Bold and the Beautiful' Alum Linsey Godfrey Celebrates 13 Years of Remission and Fans Are Here for It
The new normal is underway, with the entertainment industry back up and running. For Days of Our Lives star — The Bold and the Beautiful alum — Linsey Godfrey, that means taking stock of the past to appreciate the present. 13 years ago, Godfrey's life changed with a diagnosis that could've proved fatal. Today she's stronger than ever and using her second chance for good.
Linsey Godfrey is a soap opera veteran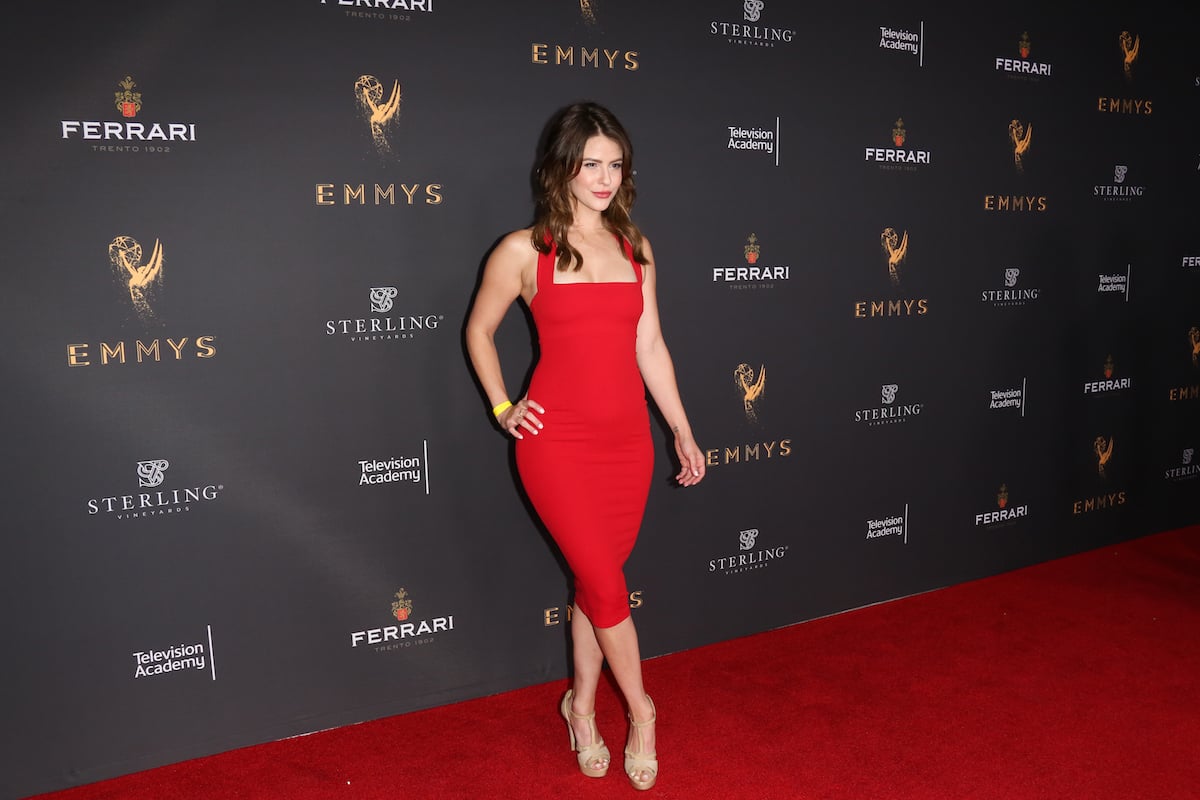 RELATED: Why 'The Bold and the Beautiful' Producers Re-Wrote a Storyline For Linsey Godfrey
When it comes to daytime dramas, many actors hop around to different shows for years. It's common practice for many to become well known for one soap character, only to transition to another. Fans always seem to follow those they adore most and that includes Godfrey.
The star's first role came via One Tree Hill in 2005. Three more roles came Godfrey's way before she took an unofficial leave of absence from the industry.
By the time Godfrey went back to work, she landed roles in The House Bunny, CSI: Miami, and more. But, it's the star's work as Caroline Spencer Forrester in CBS' The Bold and the Beautiful that helped shape her career.
Godfrey stayed on the soap — crossing over to The Young and the Restless in 2014 — through 2018. Since then, Godfrey's made a home on Days of Our Lives as Sarah Horton.
While many hope Godfrey will somehow revive her dead character on B&B, others followed the star to her new soap home on Days. None of this is lost on Godfrey as that unofficial break in the mid-2000s came after a devastating diagnosis.
Godfrey celebrated 13 years in remission
RELATED: How Did 'The Bold and the Beautiful' Alum Linsey Godfrey and 'Clueless' Star Breckin Meyer Meet?
On Sept. 16, Godfrey posted a revealing tribute to Instagram. The star opened up about her cancer diagnosis, giving fans new insight into all she went through before skyrocketing to fame.
Today is Lymphoma Awareness Day!


A month before my 18th birthday I was diagnosed with Hodgkin's Lymphoma stage 3A. I underwent 12 rounds of chemotherapy over the course of 6 months. I actually shaved my head on my 18th birthday. I rode horses and was at the beach 24/7. My momma said the beach cures and heals everything. Even the soul.


It's been over 13yrs since I completed chemo and since I've been considered "cured" of my cancer! Today we celebrate our fellow survivors, for me I'm lucky enough to have a few in my life, @flowerrlyy, @abigail.paige and of course not with Lymphoma but Leukemia instead, the truly incredible @kassiedepaiva!

I feel so lucky to know so many women survivors, who fought beautifully and are here to enjoy each day as it is, a gift. Today we celebrate the warriors who continue their fight!! We also honor and remember those who lost their battle. Though @chadwickboseman lost his battle to another type of cancer, I would like to take a moment to honor and remember him as well. #wakandaforever
#lymphomaawareness #lymphomasurvivo #lymphoma

Linsey Godfrey Instagram
Fans poured in to commend Godfrey. Some shared similar stories of their own, while others applauded Godfrey for how far she's come.
"I'm 11 years cured of Hodgkin's Lymphoma stage 4 and also underwent 12 rounds of chemotherapy over six months, plus 20 rounds of radiotherapy. Thank you for sharing your story and shining a light on an often forgotten cancer that impacts so many young people," one fan commented.
"almost the same story here! Thank you for sharing yours. Being young and battling cancer is a very complex experience" another added.
"So lucky to know you and have learned from you!! Love you!!" a friend said.
Godfrey uses her second chance for good
RELATED: 'The Bold and the Beautiful' Producer Addresses Caroline and Thomas' Alleged Sexual Assault Controvers
There's little doubt that Godfrey's remission gave her a second chance. As a mother to a first-grader and partner to Clueless star Breckin Meyer, Godfrey's brush with death amplified her voice and her platform.
The Days star utilizes her social media pages to spread hope and positivity. More than that, social justice is at the forefront of everything she does. From Black Lives Matter to Gay Pride, The International Network for Aid, Relief and Assistance (INAA), to race relations and police reform, Godfrey refuses to sit back and bank on acting alone.
Having gone through as much as she did, Godfrey could've merely focused on a career in soaps and maintained a neutral public persona. Instead, she decided that 13 years ago, she was given a new life that comes with a new responsibility and a new perspective. We can't wait to see what she'll do with the next 13 years in remission.