'The Bold and the Beautiful' and 'The Young and the Restless': Remember Amber Moore? Here's What Actress Adrienne Frantz Is Up To Now
Actress, Adrienne Frantz, worked on both 'The Bold and the Beautiful' and 'The Young and the Restless' as Amber Moore. What is she up to now?
Daytime soaps, The Bold and the Beautiful and The Young and the Restless, have run out of new episodes due to the coronavirus (COVID-19) pandemic. However, that means fans get another dose of classic episodes instead. One longtime favorite, Adrienne Frantz, played Amber Moore on both CBS hits. What has she been up to since leaving the daytime TV circuit?
Adrienne Frantz played Amber Moore on 2 daytime soaps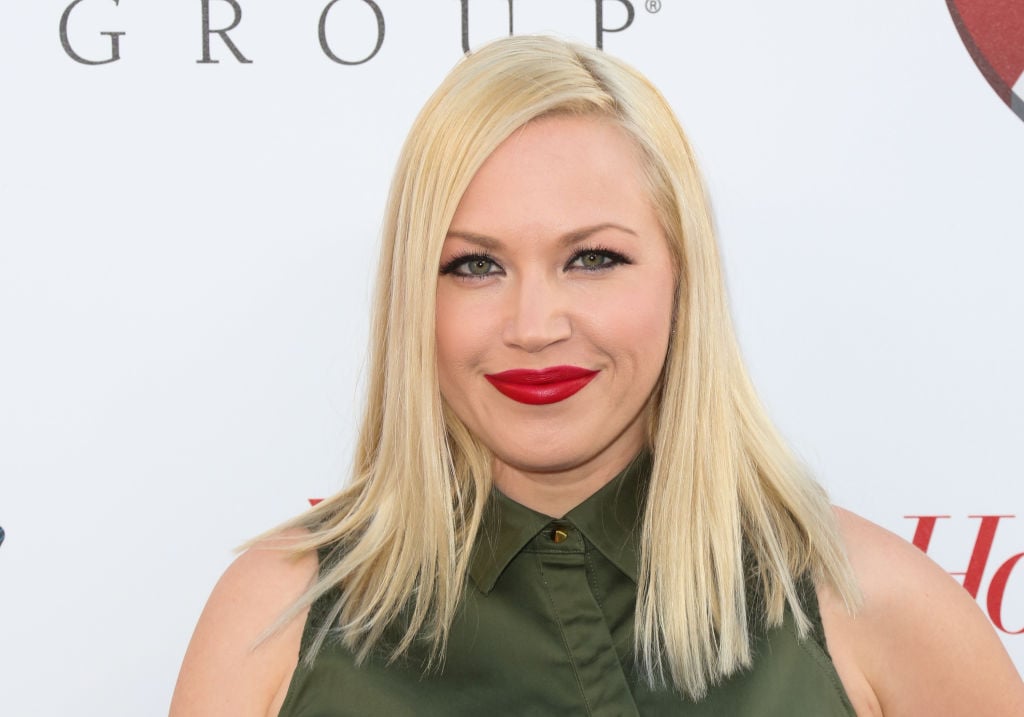 Only a select daytime few have successfully played a character on one series only to re-appear on another — as the same character. Such is the case for Adrienne Frantz.
The actress got her start as Ambrosia Moore on The Bold and the Beautiful in 1997. Head writer, Bradley Bell, put "gold-digger" Amber in the middle of the iconic Forresters — particularly Rick (Jacob Young) — to stir things up.
Frantz's contract ended in 2005 but a few months later, she showed up in Genoa City on The Young and the Restless. This time around, former executive producer, Lynn Marie Latham, put Amber in Cane Ashby's (Daniel Goddard) path, because he believed he'd inherit the Chancellor fortune.
By 2010, Frantz planned to Leave Y&R to return to B&B and stayed until her contract expired in 2012. Her credited name dropped to recurring status with no additional appearances until 2013 on The Young and the Restless where Amber attended Katherine Chancellor's (Jeanne Cooper) memorial service.
The starlet won Best Performance by a Young Performer in a Daytime Serial at the 20th Annual Youth in Film Awards, a 2001 Daytime Emmy Award for Outstanding Younger Actress, and multiple nominations in other years.
Here's what Frantz has been up to
The Mount Clemons, Michigan native had always been an entertainer but she landed her first big shot while enrolled at Marymount College in New York City. She played Tiffany Thorne on Aaron Spelling's Sunset Beach, prompting her to make the move to Los Angeles.
From there, Bell picked Frantz to join B&B where she'd spend the next nine years off and on before snagging Y&R.
Immediately after leaving B&B, Frantz landed a role in the series, A-Holes Anonymous as Crystal Cleary. She followed that with stints in Justified, Paradise Cove, and more. Post-daytime-drama life, Frantz, who is also a recording artist with songs featured on B&B, took classes to become a stand-up comedian.
These days, Frantz is enjoying her marriage to actor, Scott Bailey, whom she married in 2011, and raising their daughter (born in 2015). She's currently expecting their second child.
Would the actress reprise her role on either soap?
Based on Frantz's social media accounts, she's enjoying her life as it is. Still, both Y&R and B&B fans want to know: will she ever return to either show to reprise her role?
In 2007, Frantz spoke with Soap Opera Digest about the possibility of Amber Moore back on B&B.
"You never know. I talked to Brad [Bell] about this and odds are I'll probably show up there in the future. B&B is like my family. It's fun to see them in the hall again and grab them, give them big hugs and hang out in their hair and makeup room," she said at the time.
She did return in 2010 (as stated above), but we don't know if those feelings apply today. Regardless, Amber Moore is one soap character fans remember.
The Bold and the Beautiful and The Young and the Restless air weekdays on CBS.