'The Bold and the Beautiful': Annika Noelle Explains Why Hope Needs Deacon
The Bold and the Beautiful heroine Hope Logan (Annika Noelle) has a chaotic life. Drama has surrounded her ever since she was still in her mother Brooke Logan's (Katherine Kelly Lang) womb. As an adult, she continues to experience turmoil, and her current problems stem from her father, Deacon Sharpe (Sean Kanan). Although Deacon has his flaws, Hope still loves her dad.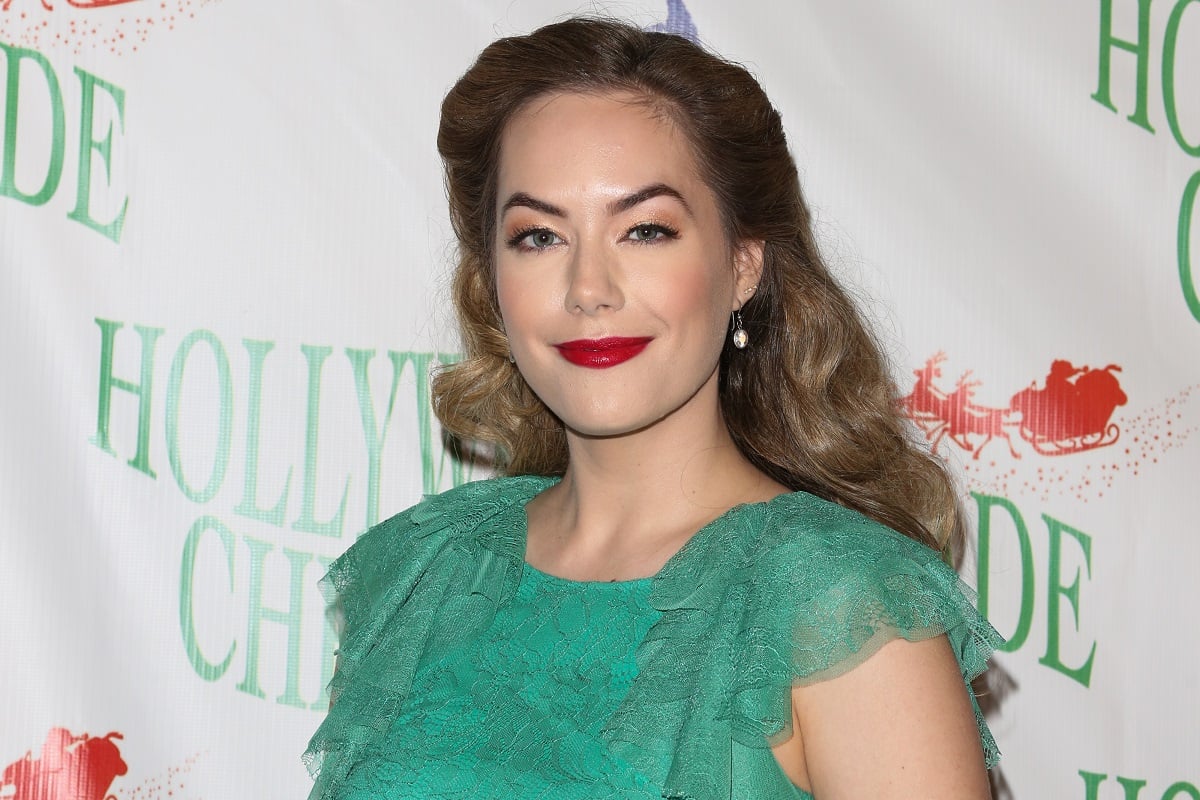 'The Bold and the Beautiful' star Annika Noelle discusses Hope Logan and Deacon Sharpe's relationship
Hope is the result of one of The Bold and the Beautiful's most controversial affairs. In 2001, Brooke slept with her son-in-law, a moment that riled fans. Brooke's betrayal destroyed her relationship with Bridget Forrester (Ashley Jones) but gave her her precious baby girl.
Deacon was in and out of Hope's life growing up, and it wasn't until she became an adult that she learned the truth about her conception. Hope develops a bond with her dad even though he commits many crimes. After Deacon is sent to prison for trying to shoot Quinn Fuller (Rena Sofer), Hope remains in contact with him.
RELATED: 'The Bold and the Beautiful': Hope Forced to Choose Between Douglas and Deacon
When Deacon was released in October 2021, she invited him back into her life, much to the dismay of her family. While her relatives disagree with her decision, Noelle understands her character's reasons.
In an interview with Soap Hub, she explains Hope and Deacon's relationship. "There has always been the absence of a true paternal presence in Hope's life. Whether it was Deacon, Ridge, or Nick, none of these men stuck around long enough to be a reliable father figure that she could depend on. But when she gets a chance to reconnect with Deacon after years of him being away, that is an invaluable opportunity to finally have that bond in her life."
Deacon Sharpe causing trouble again
Hope inviting Deacon into her life creates problems for other The Bold and the Beautiful characters. Deacon's return has reopened old memories for Brooke and strained her marriage to Ridge Forrester (Thorsten Kaye). Ridge didn't want Deacon around Brooke and warned Hope about her father.
After Brooke and Deacon got drunk and kissed on New Year's Eve, it was the final straw. Ridge walked out on Brooke, leaving her in tears again. As Brooke mends her broken heart, Ridge is ready to move on with Taylor Hayes (Krista Allen). Meanwhile, Hope is trying to fix this mess she feels responsible for.
Wants to reunite Brooke Logan and Ridge Forrester
Hope feels guilty about Brooke and Ridge's marital problems. She believes that if she hadn't brought Deacon back, none of this would have happened. She knows how much Brooke loves Ridge, and she's going to do everything in her power to reunite the two.
RELATED: 'The Bold and the Beautiful': Annika Noelle Thinks Hope Should Move Out
While Hope's trying to reunite the couple, Deacon is plotting to break them up. He's never stopped loving Brooke, and his feelings reignited since returning. He's always wondered what could have been between them. With Ridge out of the picture, he has his chance.
Hope and Deacon have different plans when it comes to Bridge. She'll be in for a surprise when she learns of her father's actions. Will she be angry and order him out of her life? Or will she decide she wants to see her parents together?