'The Bold and the Beautiful': Annika Noelle Would Love to See Hope Rebel
'The Bold and the Beautiful' star Annika Noelle thinks it's time for a personality change for her character Hope Logan.
The Bold and the Beautiful character Hope Logan (Annika Noelle) is considered the show's good girl. Hope is the opposite of her mother, Brooke Logan (Katherine Kelly Lang), who has an unsavory reputation. While Hope's kind-hearted, moral personality makes her a fan favorite, it might be time for a change.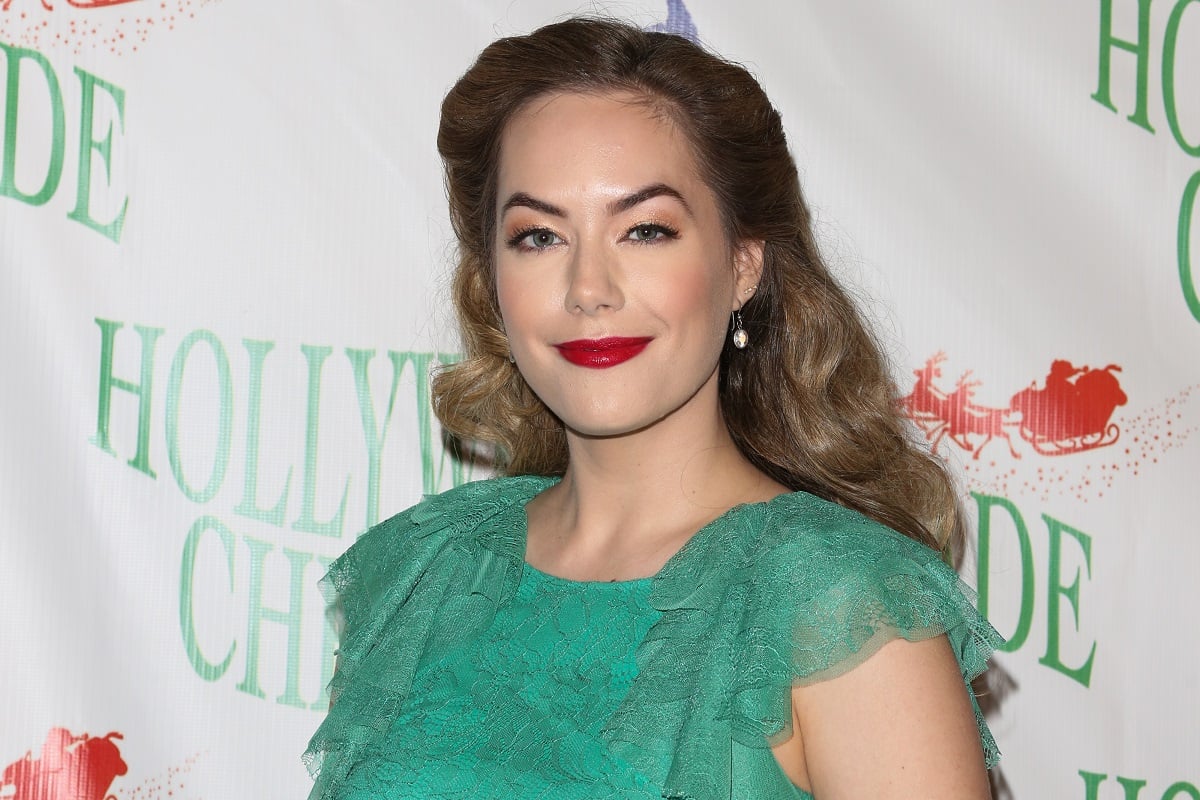 'The Bold and the Beautiful' star Annika Noelle thinks Hope Logan should shed her good-girl image
Noelle's been playing Hope since her The Bold and the Beautiful debut in January 2018. The actor has transitioned well into the role of beloved heroine. Hope's been at the center of many massive storylines involving her husband, Liam Spencer (Scott Clifton). 
Noelle knocks it out of the park no matter what story she's in. However, like many actors, she sometimes feels her character needs a change. In a recent interview with Soap Opera Digest, Noelle revealed what she wants for her character. 
"I would love to see Hope rebel at some point. I think she tries so hard to maintain her halo, and it would be entertaining to not only see it slip, but for her to take it off herself, throw caution to the wind and take a walk on the wild side. Whether that comes from a split personality or dating a bad boy, it would be a fun note to play."
The character's been criticized for being boring
While Hope has a large fan base, The Bold and the Beautiful heroine has faced criticism. One of her flaws is that she's too dull. For years, fans have watched Hope let others walk over her. 
Between Liam's waffling and Brooke Logan (Katherine Kelly Lang) dictating her life, Hope never stands up for herself. However, in November 2021, viewers finally saw Hope grow a backbone. When her father, Deacon Sharpe (Sean Kanan), returned, Hope wanted to reconnect with him, much to her family's disapproval.
Brooke and Liam warned Hope, while Ridge Forrester (Thorsten Kaye) issued an ultimatum to either move out or lose Deacon. With her family trying to separate them, Hope snapped. In an emotional scene, Hope told off Ridge and Brooke and said she doesn't need protection from Deacon.
It was a pivotal moment for the character that fans were proud of.
Wyatt Spencer brought out Hope Logan's fun side
An important part of Hope's personality stems from her love interests. Although Liam is the love of her life, many fans think they're boring together. Yet, most The Bold and the Beautiful fans agree Wyatt Spencer (Darin Brooks) is her best love interest.
Hope and Wyatt's relationship began in 2013, and from the moment they met, an instant attraction formed. Hope was ready to move on from Liam and found love with his brother. Wyatt brought out a fun side to Hope, and they went on adventures, including camping trips to the beach.
Sadly like many The Bold and the Beautiful couples, Hope and Wyatt broke up. After Hope miscarried their baby, she divorced Wyatt and moved to Italy. Since her return, she's had little interaction with her ex-husband.
Fans and Noelle have called for Hope and Wyatt to revisit their relationship. "Maybe, just maybe, Hope and Wyatt wax nostalgic over those good ol' days on the beach? So many possibilities. I look forward to seeing what the writers have in store for Hope."
Maybe it's time the writers consider reuniting the show's hottest couple.