'The Bold and the Beautiful': Here's What Ashley Jones Is up to Now
The Bold and the Beautiful has undergone numerous casting changes throughout the decades. Most of the changes consisted of getting rid of legacy characters. One popular character that has departed the soap opera is Bridget Forrester (Ashley Jones), daughter of Brooke Logan (Katherine Kelly Lang) and Eric Forrester (John McCook). The character was last played by Jones, whose performances were a hit with fans and critics. Since departing the show in 2012, a lot has changed in Jones' life.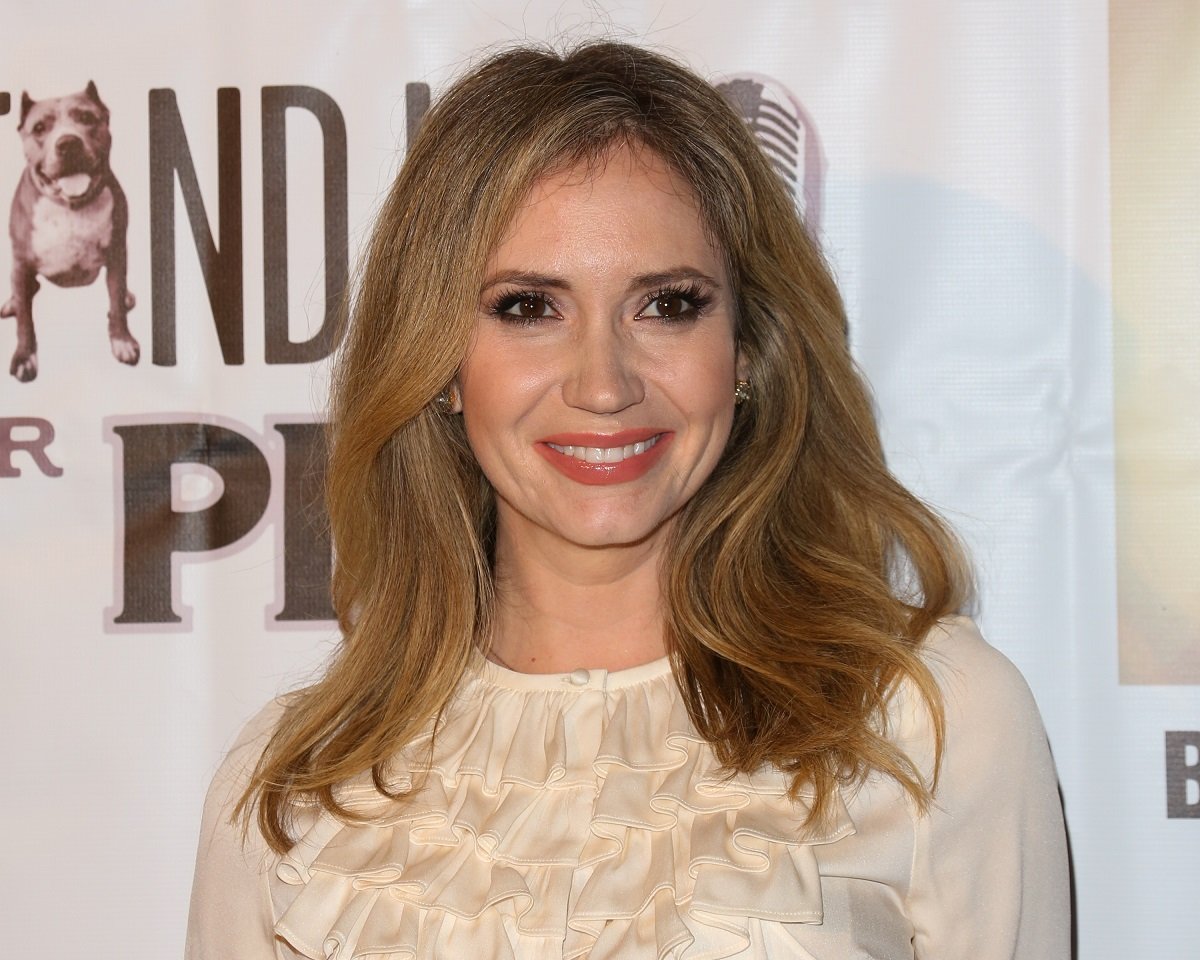 Here's what Ashley Jones has been up to
Following her departure from The Bold and the Beautiful, Jones remained busy with several projects. The actor's starred in several Lifetime movies including, The Secret Sex Life of a Single Mom and You Killed My Mother. She also co-starred with her friend Kaley Cuoco in the big-screen comedy The Wedding Ringer. Aside from being onscreen, Jones is also working behind the scenes. According to Soaps In Depth, Jones is directing her first film titled Sugar Mommy.
Aside from her busy acting schedule, Jones is also a mom. In May 2016, she gave birth to her son Hayden Joel, whom she shares with ex-husband Joel Henricks.
Ashley Jones played Bridget Forrester on 'The Bold and the Beautiful'
Jones's soap opera career began in 1997 when she was cast as Megan Dennison on The Young and the Restless. She would earn two Daytime Emmy nominations for her role, which she vacated in 2001. Three years later, she would join the sister soap The Bold and the Beautiful as Bridget.
Bridget is a central character in the Forrester family. In her early childhood years, Bridget believed Ridge Forrester (Thorsten Kaye) was her father, but Eric turned out to be her biological father. Bridget's adulthood is filled with angst when she discovers her husband Deacon Sharpe (Sean Kanan) had an affair with her mother and fathered Brooke's daughter Hope Logan (Annika Noelle).
Bridget's next relationship would be with Nick Marone (Jack Wagner), and like many The Bold and the Beautiful couples, they're plagued by drama. She often found herself battling Brooke and Katie Logan (Heather Tom) for the affections of Nick. Bridget and Nick marry several, but their last union ends when Bridget sleeps with Jackie Marone's (Lesley-Anne Down) husband Owen Knight (Brandon Beemer). Bridget gives birth to Owen's son, whom she names Logan. Shortly afterward, Bridget and Logan move to New York.
Ashley Jones made several returns to 'The Bold and the Beautiful'
Although Jones left the show in 2012, she's reprised her role as Bridget on a few occasions. Bridget's returns to The Bold and the Beautiful are usually centered on a family wedding. While fans are glad to see Bridget, they wish her return would be longer.
Given all the chaos occurring with the Forresters, Bridget could be used back to play peacemaker. As for a love interest, well, there's plenty of men for her to choose from, including Wyatt Spencer (Darin Brooks) and possibly Bill Spencer (Don Diamont). Those pairings would definitely stir up a lot of drama between Bridget, Katie, and Brooke. There are endless possibilities with a Bridget return, but it's up to the show if they want her back full-time.