'The Bold and the Beautiful': Brooke Comforts Ridge, Bridge Reunion Coming?
'The Bold and the Beautiful' couple Brooke Logan and Ridge Forrester may be reuniting when she comforts him over Steffy's shooting.
The Bold and the Beautiful couple Brooke Logan (Katherine Kelly Lang) and Ridge Forrester (Thorsten Kaye) will always remain in each other's lives. The pair are currently separated, but Brooke is hopeful they will reunite. Brooke will be there by her destiny's side, given the recent tragic events.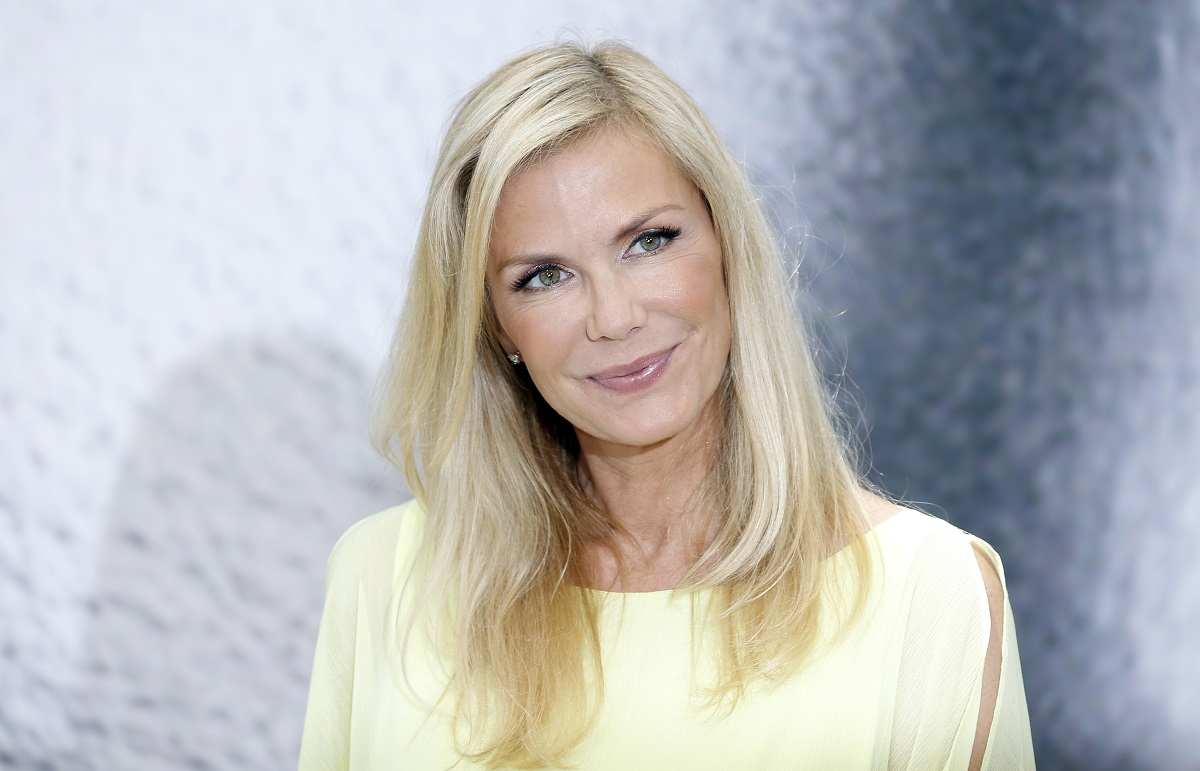 Brooke Logan comforts a heartbroken Ridge Forrester on 'The Bold and the Beautiful'
After learning about Steffy Forrester's (Jacqueline MacInnes Wood) shooting, Brooke's first thoughts were of Ridge. She knows how worried he is and rushes to the hospital to offer her support. Brooke comforted a heartbroken Ridge as he waited for word about his daughter's condition.
Ridge is with Taylor, and they're worried about losing another child. Yet, Brooke reminded Ridge she's still his wife, and she'll be there for him no matter what. A grateful Ridge thanks Brooke for her support and hugs her. The gesture is a sign that not all is lost between the exes.
Is a Bridge reunion on the way?
The Bold and the Beautiful fans know Brooke and Ridge's separation won't last long. Although he's back with Taylor, he still loves Brooke deep down. Steffy's situation and Brooke coming to the hospital will have Ridge rethinking their divorce.
He believes he acted foolishly in the Deacon Sharpe (Sean Kanan) situation and that he and Brooke can save their marriage. While he suspected Brooke was still secretly in love with Deacon, she's made it clear Ridge is the one for her. Ridge and Brooke have been through a lot in their 35-year love affair, and Deacon is another challenge they can overcome.
Realizing life is short, Ridge decides to return to Brooke. While Brooke will be giddy over Ridge's decision, her joy will be brief when Steffy awakens.
Steffy Forrester's recovery dampens Bridge reunion
Ridge and Taylor are overjoyed when Steffy wakes up from her coma on The Bold and the Beautiful. Yet, they'll be shocked when they learn the extent of Steffy's injuries. According to Celeb Dirty Laundry, speculation is Steffy will have amnesia.
Steffy will have no recollection of Finn or the shooting, much to Sheila Carter's (Kimberlin Brown) delight. However, Steffy's amnesia spells trouble for Hope Logan (Annika Noelle) and Liam Spencer's (Scott Clifton) marriage. Steffy will think she's still married to Liam, which puts the waffler in a tough position.
Taylor will convince Liam to go along with the notion he and Steffy are married to help her recover. However, Brooke and Hope won't be thrilled with the idea. Brooke and Taylor again will be butting heads over their daughters and Liam. Meanwhile, Ridge will try to play peacemaker between the two women.
Brooke will force Ridge to side with her in the matter. However, Ridge will agree with Taylor. All Ridge wants is Steffy to get well, even if it means being with Liam. While a Steam reunion is coming, the Bridge reunion is kaput.