'The Bold and the Beautiful': Did Brooke Logan Fake a Pregnancy?
The Bold and the Beautiful's Brooke Logan (Katherine Kelly Lang) is a troubled heroine. Since her introduction in 1987, Brooke has become the center of many controversial storylines. One of the recurring plots of Brooke's life is her lifelong love affair with Ridge Forrester (Thorsten Kaye). Brooke pulled outrageous stunts to lure Ridge, including possibly lying about being pregnant.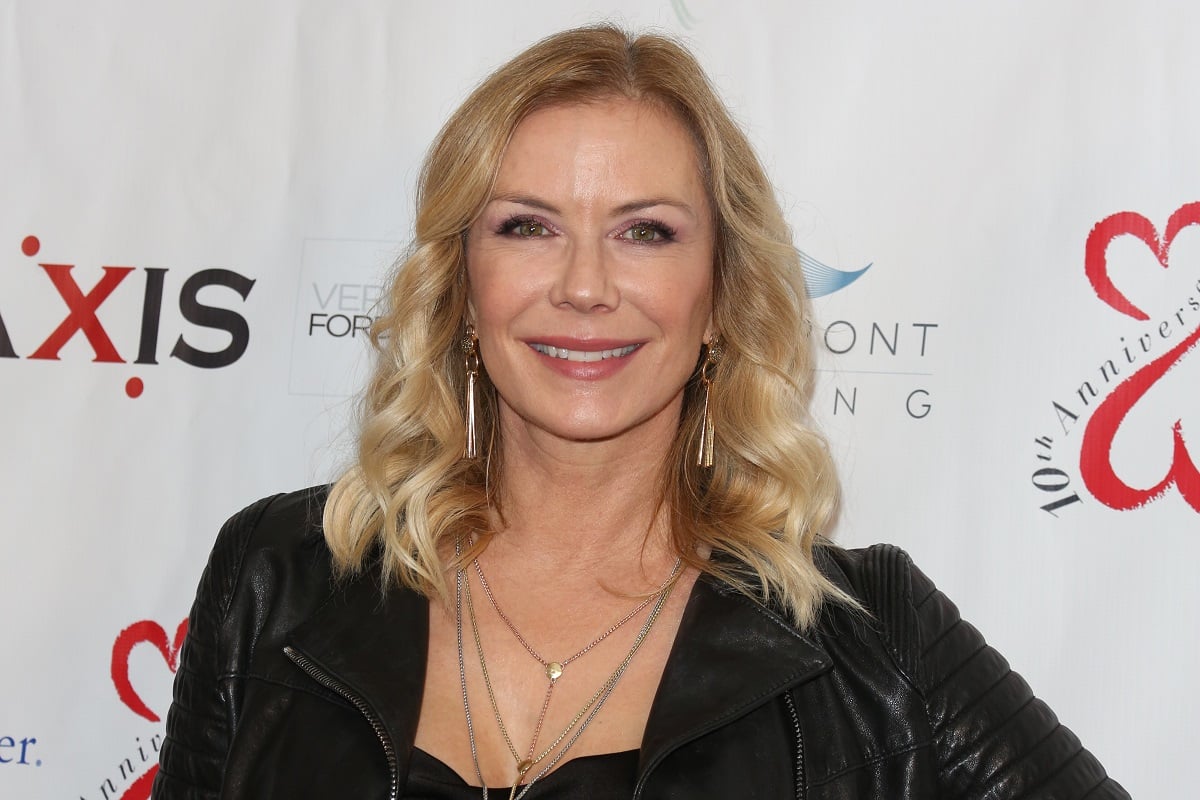 'The Bold and the Beautiful' Brooke Logan may have lied about her pregnancy
The Brooke, Ridge, and Taylor Hayes (Hunter Tylo) love triangle is The Bold and the Beautiful's most famous story. Brooke and Taylor were constantly fighting over Ridge's affections, and in 1997, things took an exciting turn. Unbeknownst to Ridge, Taylor was pregnant with his child, yet she pretended that Thorne Forrester (Ingo Rademacher) was the baby's father.
When Brooke discovers Taylor is carrying Ridge's baby, she fears he will leave her. At Brooke and Ridge's engagement party, Brooke announces she's pregnant, which draws suspicion from Taylor and Stephanie Forrester (Susan Flannery). Despite Taylor's attempts to stop the wedding and expose Brooke's lies, Ridge and Brooke married. However, during their honeymoon, Brooke loses the baby.
Most of The Bold and the Beautiful fans believe Brooke lied about being pregnant, and Ridge was gullible to believe her without any proof. However, it'll never be known whether she lied or was pregnant.
Fallout from the storyline
Brooke's worst fears came true when Taylor finally to confessed to Ridge that he was Thomas Forrester's (Matthew Atkinson) father. Ridge's joy soon turned to anger when he realized Brooke kept the truth about Thomas' paternity a secret. Once again, Ridge found himself torn between the two women. But in the end, he divorced Brooke and married Taylor.
Ridge and Taylor settled into home life with Thomas, and later the couple had twin daughters Steffy and Phoebe Forrester (Jacqueline MacInnes Wood and MacKenzie Mauzy). However, Ridge and Taylor's relationship continued to be plagued by Brooke's interference.
Brooke Logan finally snagged Ridge Forrester
Although Brooke and Ridge have split up several times, the couple manages to find their way back to each other. In 2004, Brooke and Ridge finally had a child together when she gave birth to son RJ Forrester (Anthony Turpel). However, it was initially believed Nick Marone (Jack Wagner) was his dad until a paternity test confirmed Ridge was the father.
In recent years, Brooke and Ridge have come under criticism from fans. However, they remain one of The Bold and the Beautiful's most famous couples and are still loved by viewers. As one user said in a Twitter thread, "Absolutely love the chemistry and playfulness between this beautiful and iconic #BoldandBeautiful couple."