'The Bold and the Beautiful': Brooke Logan's 5 Worst Moments
'The Bold and the Beautiful' character Brooke Logan has committed many misdeeds over in the past 34 years, here are her five worst moments.
The Bold and the Beautiful's Brooke Logan (Katherine Kelly Lang) is the show's leading lady. Since 1987, viewers have watched the angst of the blonde beauty. While the writers portray her as a troubled heroine, she's committed many terrible acts. Here's a look at her five worst moments.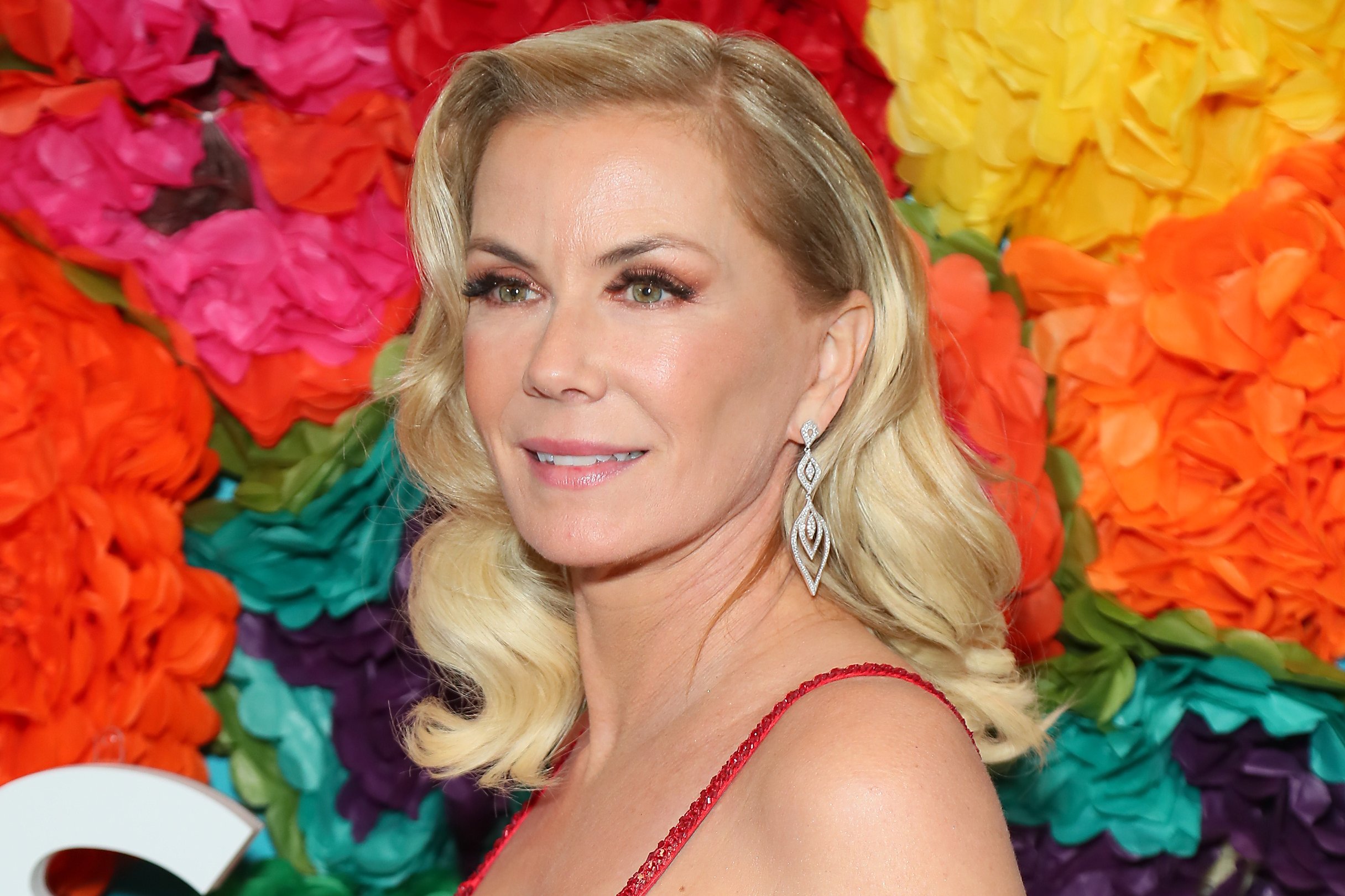 'The Bold and the Beautiful' Brooke Logan's worst moment was sleeping with Deacon Sharpe
Brooke's had many lovers on The Bold and the Beautiful, yet there's one man who is considered her most controversial pairing. In 2001, she began a torrid affair with Deacon Sharpe (Sean Kanan), her son-in-law. Brooke and Deacon's relationship stunned fans who couldn't believe she would betray her daughter Bridget Forrester (Ashley Jones).
Although they knew what they did was wrong, Brooke and Deacon continued their affair, which resulted in Hope Logan's (Annika Noelle) conception. Stephanie Forrester (Susan Flannery) eventually caught them and was furious at them for hurting Bridget. Despite their attempts to cover up the affair, Bridget discovered the truth. While the affair gave Brooke her precious baby girl Hope, it destroyed her relationship with Bridget.
Inteferred in Ridge Forrester and Taylor Hayes' marriage
The Bold and the Beautiful has touted Brooke and Ridge Forrester (Thorsten Kaye) as their super-couple. Since 1987 fans have watched the on-again, off-again relationship between the two. Brooke considers Ridge her destiny and fights any woman, including Taylor Hayes (Krista Allen), who steals her man.
Even when Ridge dumped Brooke to marry Taylor, she never gave up on him. Although Ridge was a married man, that didn't stop Brooke from seducing him. While Brooke demands everyone respects her and Ridge's marriage, she has no problem trying to break up other couples.
'The Bold and the Beautiful' Brooke Logan slept with brother-in-law Bill Spencer
The Bold and the Beautiful likes to keep romances within the family. In 2012, Brooke again betrayed another family member, her sister Katie Logan (Heather Tom). Brooke and her brother-in-law Bill Spencer (Don Diamont) grew closer after Katie left following Will Spencer's (Finnegan George) birth.
Upon Katie's return, she reunites with Bill; however, he and Brooke had fallen in love by that time. Katie becomes suspicious of the two and announces she wants a divorce after capturing them in an intimate embrace. Brooke and Bill give in to temptation shortly after Katie leaves. However, their budding romance comes to an end after Katie has a heart attack.
Brooke discovers she's pregnant with Bill's baby but later miscarries. She and Bill agree to keep quiet about their affair, but Taylor reveals their secret during Katie's surprise party for Brooke.
Slept with Hope Logan's boyfriend
In 2010, Brooke betrayed her other daughter, Hope, by sleeping with Oliver Jones (Zack Conroy). The incident happened during a masquerade party at the Forrester mansion. Oliver saw a woman wearing Hope's necklace and assumed it was his girlfriend. Unbeknownst to Oliver, it was Brooke, who thought it was Ridge in the costume.
When Brooke said she was ready, Oliver made love to her, thinking she was Hope. It wasn't until later in the evening that Brooke and Oliver realized their terrible mistake. The storyline was baffling to fans, as one Reddit user put it, "How TF did Brooke ever mistake a 20 y/o boy for the guy she's been with nearly her entire adult life?"
Faked a pregnancy
The Bold and the Beautiful fans debate a 1998 storyline about Brooke. She and Ridge were engaged; however, she panicked upon learning that Taylor was pregnant with Ridge's baby. Brooke knew if Ridge found out he was the father of Taylor's child, it'd mean the end of him. Brooke surprised her fiancé and guest when he announced her pregnancy at their engagement party.
However, during Brooke and Ridge's honeymoon, a tearful Brooke came out of the bathroom and informed him she had miscarried. There was no proof that Brooke was pregnant, and many fans believe she faked a pregnancy to hold onto Ridge. Brooke's plan to keep Ridge from Taylor failed because he reunited with Taylor after learning he was Thomas Forrester's (Matthew Atkinson) father.